Run, Forest, Run!
- by Ned
If you want to run, run a mile. If you want to experience a different life, run a marathon.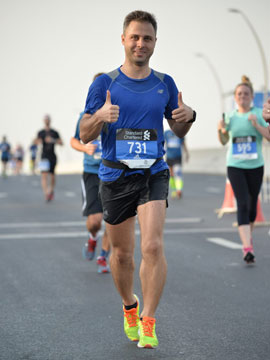 Blogger's bio
Number of posts: 1 / Blogging since: Feb 2017

Ned
Just another runner, lah! I landed in Singapore from Europe in 2012 and have been loving it here ever since. I like to run outside and explore the city- Singapore has so many parks and connectors, it is just a great place to run and explore. I have done a fair bit of HM races as well as a few FM, met some great runners. In my blog, I plan to write about some of the international races I am doing to share my experience with local runners.
Number of posts:
1
Blogging since:
Feb 2017
First race:
Istanbul Marathon (8km) 2010
Favorite race:
Whichever one is coming up
Favorite training place:
I love doing the full loop around Marina Bay
Blog entries: