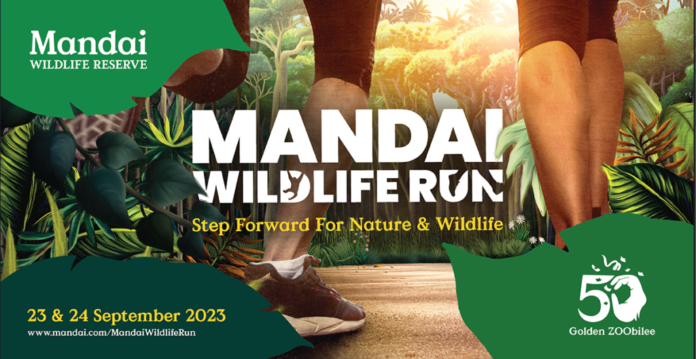 Celebrate 50 years of caring for wildlife with Singapore Zoo! In conjunction with their 50th Golden ZOObilee, Singapore's only well-loved back-to-nature run is back for the 13th time!
Previously known as the Safari Zoo Run, the Mandai Wildlife Run is only going to be bigger and better. Happening on 23 and 24 September, the highlight of the Mandai Wildlife Run is none other than running alongside your favourite animals at Singapore Zoo, River Wonders and Night Safari!
Pick your categories!
There are four categories available for participants to choose from in their 13th edition, including the 5km Competitive Challenge, in which you will attempt to beat your personal best as you run alongside wildlife, the 5km Fun Run, where you can run through their parks and let your hair down, or the 3.5KM Ranger Buddies Family Dash for the family to get active together. In addition, the 5KM Silvers Leisure Walk offers a scenic walk in our wildlife parks for our seniors.
For more information or to register, visit the race website now!
Don't miss out on this opportunity!
Do you have a WildPass, or are you a Friends of Wildlife member? Be sure to enjoy exclusive discounts just for you when you sign up before 4th September 2023! For a limited time only, from 17 – 21 August, enjoy 25% off the 5km Competitive Challenge when you register with the promo code MWRUN25OFF!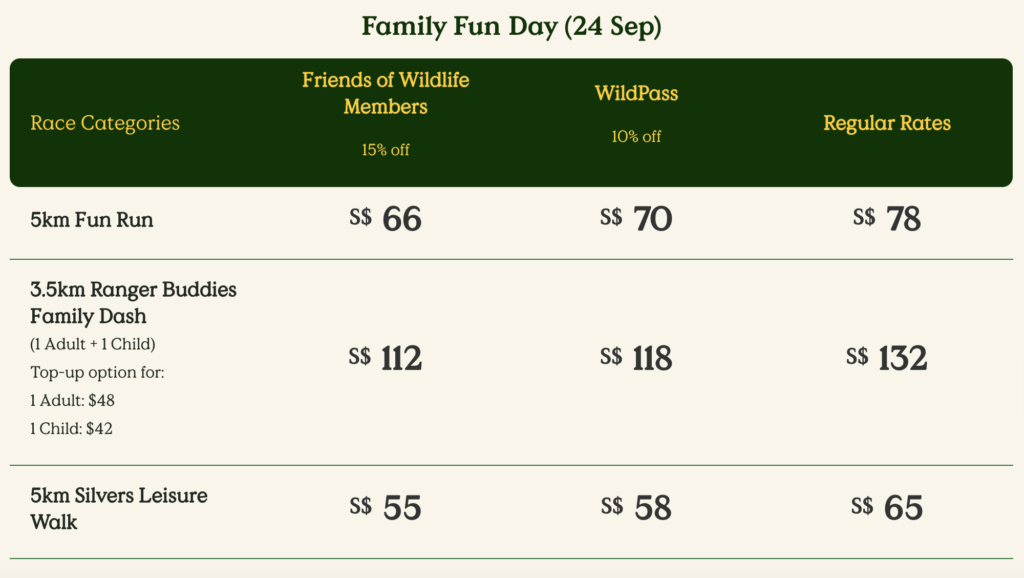 Your entitlements are waiting for you!
Exclusively for this year! Each participant will receive a Mandai Wildlife Run 2023 event t-shirt and a finisher medal made from recycled metal from past races medals.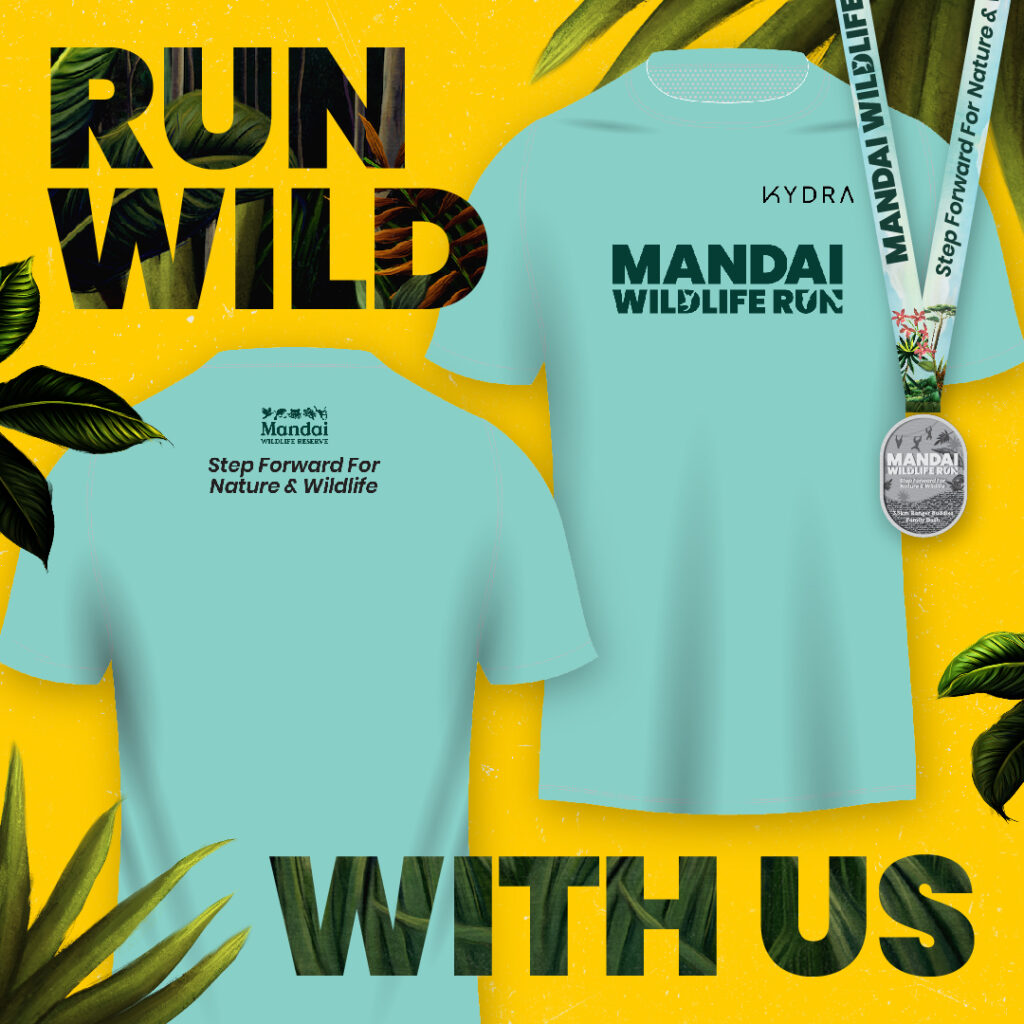 Enjoy more wild entitlements as part of your run pack, which includes an exclusive tote bag​, Singapore Zoo & River Wonders race day admission​, 50% off Night Safari Admission Tickets​ and 30% off Bird Paradise Admission Tickets​.
For more information or to register, visit the race website now!