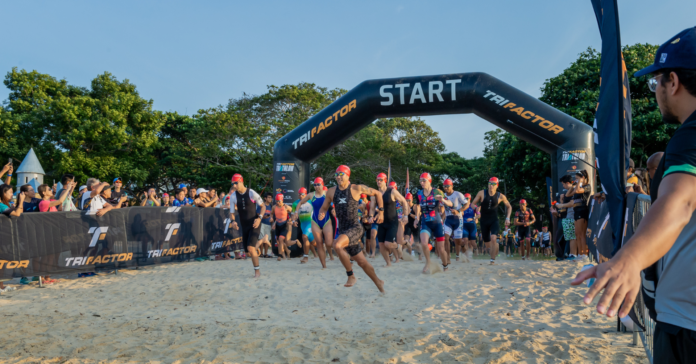 Singapore, 30th July 2023 – More than 1,000 raced in the 13th Edition of the TriFactor Triathlon in Singapore's East Coast Park, Angsana Green. National Athletes from Singapore, Macau, Malaysia, Hong Kong and the Philippines compete in a fast national triathlon championship sanctioned by Triathlon Singapore.
Singapore Luke Chua and Herlene Yu took the top spots for Singapore in the national triathlon champion with a time of 1 hour 3 minutes and 22 seconds and 1 hour 10 minutes and 28 seconds respectively.
2019 SEA Games Gold Medalist John Chicano – also known as Rambo, along with the entire came in 4th position behind his fellow Philippine National teammate Mr Pescon Maynard who took the top spot with a time of 1 hour 56 minute and 19 seconds.
Hong Kong top triathlete, Leanne Szeto took the top spot for the long distance category with a formidable time of 3 hours and 4 minutes and 33 seconds for a 2.25km Swim, 42km Cycle and a 15km run. As a representative of Hong Kong, Leanne has shone in major competitions and will undoubtedly leave her mark in TriFactor Triathlon.
But the excitement doesn't stop there! TriFactor Triathlon is pleased to announce the launch of the highly anticipated 2024 Singapore marque races. Get ready for the TF Run & CycleRun 2024, TF Run & RunSwim 2024, and the TF Singapore International Triathlon 2024. These races, set to amaze and inspire, will showcase the finest athletes and push the boundaries of human performance.
To top it all off, we are offering elite triathletes an amazing 3-in-1 package deal with massive discounts for booking in advance. Don't miss out on securing your spot in these remarkable races and experiencing the thrill of competing at the highest level.
Hosted by the incredible Elle Adda – a top-notch triathlete and behavioral health practitioner – TriFactor Triathlon promises an unforgettable experience for athletes, spectators, and sustainability enthusiasts. With Elle's expertise in athletics and psychology, the event emphasizes holistic well-being, making it a standout in the world of sports.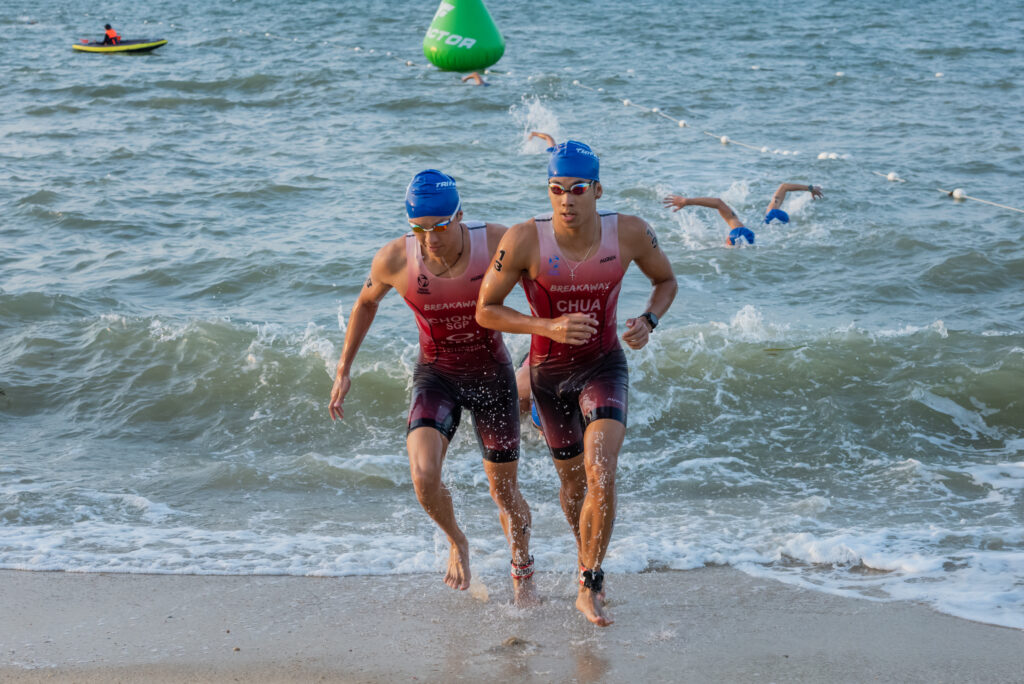 But that's not all! TriFactor Triathlon has an all-star lineup of ambassadors ready to dazzle the crowds. From the beautiful Philippines, we have Faith Garcia, a community lens and sports sustainability advocate. Faith's dedication to sports and sustainability aligns perfectly with our sustainability pillar, and she's here to show the world the importance of pursuing our Sustainable Development Goals (SDGs).
That's not all the excitement we have in store! TriFactor Triathlon is thrilled to introduce the Sports Science pillar of our Level Up System. We'll kick things off with the original Cold Water Immersion program, hosted at the TriFactor's Member's Lounge area located at the event grounds. This incredible program, rooted in cutting-edge sports science, will provide athletes with valuable insights into optimizing their performance and recovery. It's time to take your training to the next level!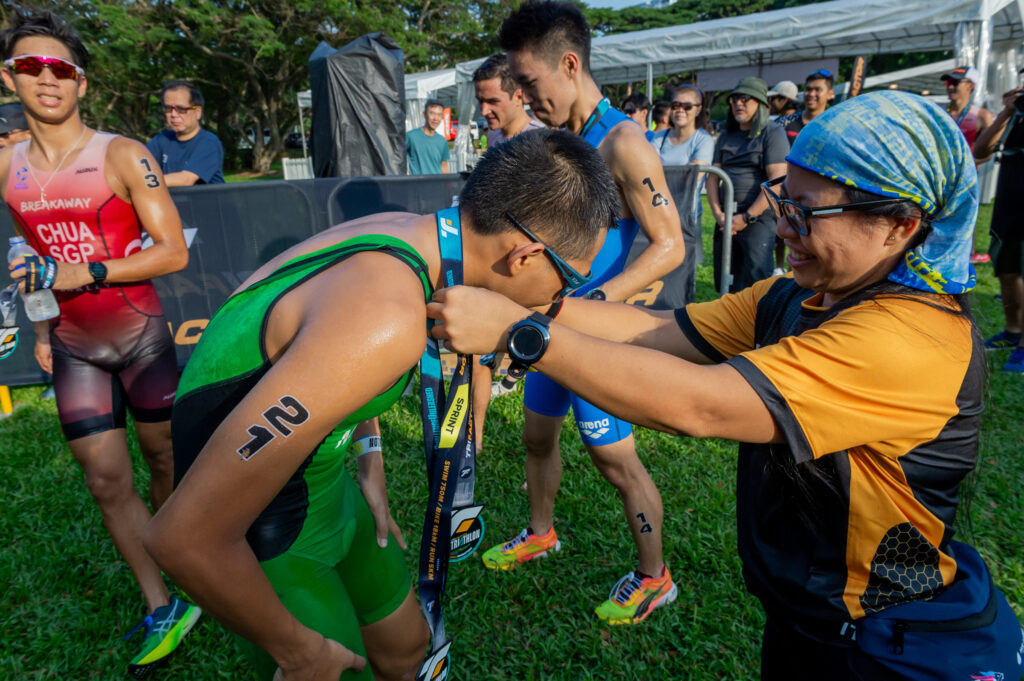 TriFactor Triathlon is also excited to launch our Membership Program at the event. As a valued member, you'll enjoy exclusive benefits, including access to specialized training resources, networking opportunities within the triathlon community, and priority registration for future events. Join us and become a part of the TriFactor family!
With international triathletes from 24 different countries competing for the top spot, TriFactor Triathlon promises nail-biting races, breathtaking athleticism, and an electric atmosphere that will leave you buzzing with excitement.
Get ready to be a part of this extraordinary event! For more information about TriFactor Triathlon 2023, the launch of the 2024 races, and the exciting initiatives introduced, please visit www.TriFactor.Asia.