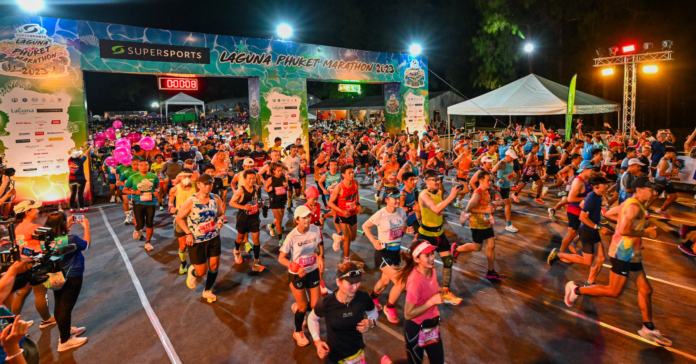 PHUKET, Thailand – Friends and families came together in Phuket for the 17th edition of the Supersports Laguna Phuket Marathon this weekend which saw competitive racing, personal bests and lots of smiles. From young to old, over 6,000 runners from more than 43 countries took part in a weekend of tropical fun.
The change to having morning starts on both days this year saw many opting to compete on both days and a festival-like atmosphere at the finish line with food stalls and entertainment enjoyed by participants and spectators alike.
Day 1 (Saturday 10th, June) hosted the 2km kids run, 5km and 10.5km. Almost 250 kids enjoyed the 2km kids run in the green surrounds of Laguna Phuket and the first to cross the line in the male division was Julian Kloihofer from Thailand. Kawinthip Wongthawat, also from Thailand, crossed first in the women's division.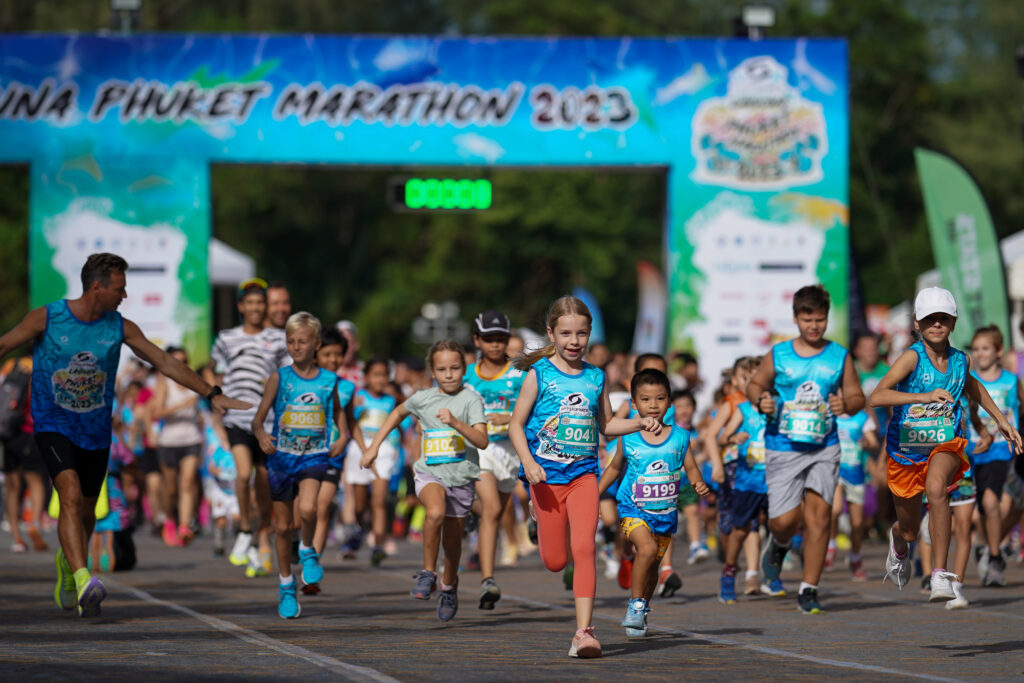 Just two seconds separated the top two men in the 5km with Seung Ho Park (KOR) taking the win ahead of Sergei Zyrianov (RUS) in second while in the Women's division it was Hayley Newman (AUS) who secured the win by almost a minute over Siena Milgate (AUS) in second.
It was another Korean runner who took the win in the Male 10.5km. Youngho Kim carved out a lead and held it to cross the finish line in a time of 35:23, ahead of Thai rival Aekkalak Jhankaeo. Mei Yan Wong from Hong Kong dominated the Women's 10.5km with a convincing win by more than two minutes over second place finisher Kanika Chuaypet from Thailand.
Day 2 (Sunday 11th June) saw thousands of runners new and old converge at the start line at Laguna Grove where friendships were made and renewed, and camaraderie was high. With runners from all over the world lining up together, it was a clear sign that Phuket is back and open for all!
Out with the lead pack, Artem Sekachev (RUS) pushed the marathon pace early to create some separation between the leaders and the chasers. He then continued to turn up the pressure and by the 30km mark had a three minute lead which he further extended over the remaining distance to finish in a time of 02:51:10, more than five minutes ahead of second place finisher Waiwit Thongtae from Thailand. In the Women's division, the racing proved much closer and it became a podium battle amongst Thai and Aussie runners. With just two minutes separating the top three at the finish line, it was Nuntaporn Tengamnuay who claimed the crown in a time of 03:38:33 ahead of Wannarat Jittiwuttinon in second.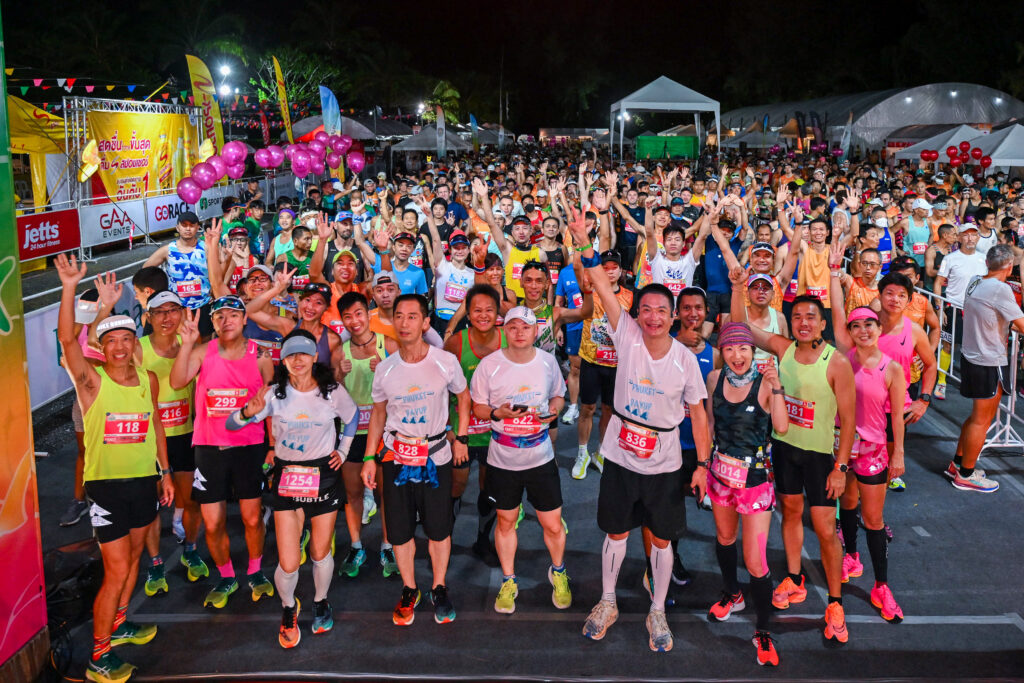 In the Marathon Relay it was the Thai team "Team Three men and a little lady" who were the clear winners in a time of 02:50:39.
Little separated the runners in the Male Half Marathon. Sergei Zyrianov from Russia got off to a fast start and led from early on and although more conservative at the start Sota Maehara (JPN) built up his pace and was closing fast towards the finish. Unfortunately for him, there wasn't enough track and Sergei Zyrianov held on to take the win in a time of 01:17:25 and Sota Maehara had to settle for second. In the Women's division, Australia's Hayley Newman out ran a tough field to finish with a winning margin of four minutes over second place finisher from USA, Lindsay Nickel.
Organised by GAA Events and internationally-certified measured run course by World Athletics (WA), the Supersports Laguna Phuket Marathon is one of Southeast Asia's favourite destination marathons and a qualifying event for the Boston Marathon. The dates have been set for 2014: The 18th Supersports Laguna Phuket Marathon will take place on 8-9 June 2024.
Full results of the 2023 Supersports Laguna Phuket Marathon are available at www.sportstats.asia.