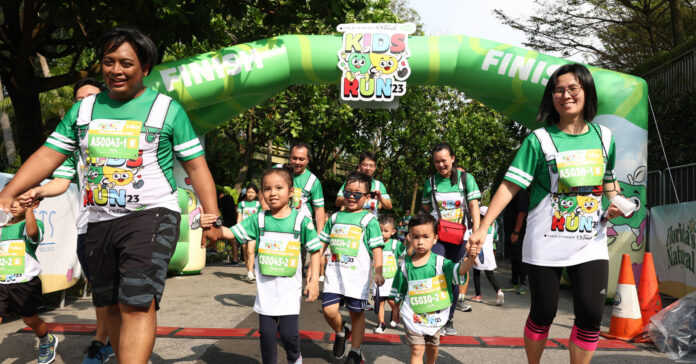 [SINGAPORE, June 6, 2023] – The highly anticipated Cold Storage and Giant Kids Run 2023 took place on Sunday, June 4, at the picturesque Palawan Green in Sentosa. The event proved to be a resounding success, with thousands of young athletes showcasing their talents and embracing the joys of an active lifestyle.
Singapore's premier kids-focused running event, organized by DFI Retail Group, provided a platform for children of all ages and abilities to discover the joy of running and embracing of a healthy and active lifestyle. It not only allowed seasoned child runners to compete and challenge themselves but also served as an introduction to the world of healthy and active living for first-time runners.
The atmosphere at Palawan Green was electric as thousands of attendees gathered to participate in the races and enjoy the exciting fringe activities. From the moment the starting gun fired, young runners displayed remarkable determination, speed, and endurance as they sprinted towards the finish line.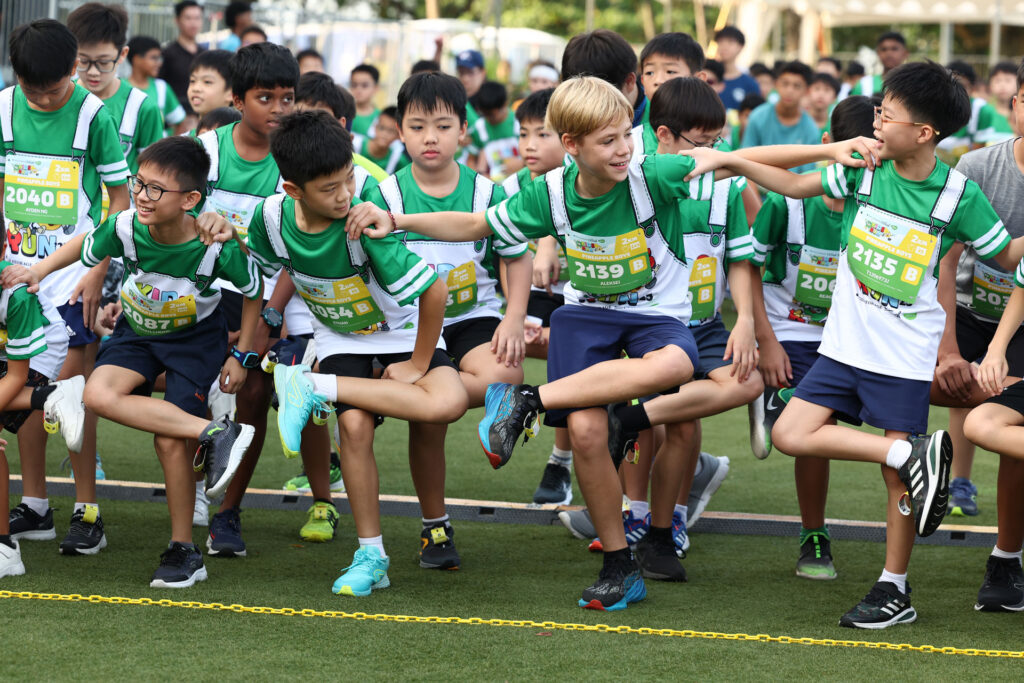 The event featured three race categories, each tailored to different age groups.
The Apple Girls and Pineapple Boys category, a thrilling 2km race for children aged 10-12 years old, witnessed fierce competition and impressive displays of athleticism. Koduru Usage Koduru Kalyani Charlotte emerged victorious with a stellar time of 8 minutes and 14 seconds for the girls' race, while Ayden Tan claimed the top spot for the boys' race in an impressive time of 7 minutes and 56 seconds.
The Strawberry Girls and Blueberry Boys category, a dynamic 1.6km race for children aged 7-9 years old, were won by Chlovette Yaw (7 minutes and 40 seconds) and Ren Takishima (6 minutes and 27 seconds) respectively.
There was also the yuu-Zu Family Run, an inclusive category open to all participants that saw families bonding and creating cherished memories through the joy of running together.
The winners from each category received hampers generously stocked with premium treats from Cold Storage and Giant, with a combined value of up to $400. These prizes served as tokens of recognition for the young athletes' dedication and outstanding performances.
In addition to the exhilarating races, attendees were treated to a range of engaging fringe activities. Human claw machines provided interactive fun, while ZooMoov Animal Rides and balloon sculpting captivated the young ones, creating an unforgettable experience for families.
"We had loads of fun at the event! We participated in the yuu-Zuu Family Fun race, and the atmosphere was really chill – we half-strolled and half-jogged through the race. Both my kids enjoyed it very much, as well as the post-run activities and freebie snacks which Cold Storage, Giant, and their partners were giving out," shared cybersecurity professional Sophie Leow, 30, who attended the event with her husband and two kids, Ethan (5) and Elina (2).
Lee Yik Hun, DFI Marketing Director for Food and Own Brand, Southeast Asia, expressed his enthusiasm for the event, saying, "We are thrilled to have brought back the Cold Storage and Giant Kids Run for another successful year. This event not only celebrates active living but also inspires young children to lead healthy lifestyles. We are proud to be part of an event that encourages the next generation to discover the joy of running and embrace values such as perseverance, discipline, and determination."
Giant and Cold Storage would like to extend their heartfelt appreciation to all the sponsors, partners, and volunteers who contributed to the success of the Cold Storage and Giant Kids Run 2023. Their unwavering support and commitment helped create a remarkable event that promoted physical fitness, family bonding, and the pursuit of personal excellence. For more information about the Cold Storage and Giant Kids Run 2023, please visit the official event website at https://csgtkidsrun.com.sg/