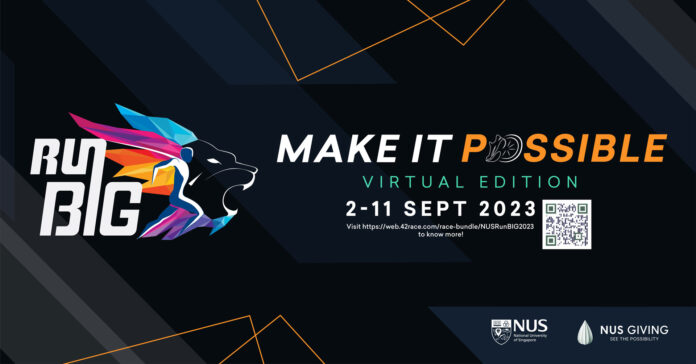 Tough times don't last, tough people do
Make history by being part of NUS Giving Run Big 2023! Be a part of this greater movement as all proceed will go towards supporting the Enhanced Financial Aid Scheme at the University.
Since 2019, NUS Giving Run BIG is held annually to celebrate and recognise changemakers who have made a positive impact in the lives of others. Through our See the Possibility Campaign, we are making a transformative impact in five key areas such as Community and Social Mobility, Smart Technology and Connectivity, Healthy Longevity, Innovation and Enterprise, and Urbanisation and Sustainability.
Run BIG 2023 is even more meaningful as 100% of the proceeds will go towards supporting the University's Enhanced Financial Aid Scheme. Your support will enable today's students to become tomorrow's changemakers and inspire them to pay it forward to the community in the future.
Join the run not only to beat your personal best, or to simply feel the thrill of accomplishing an exciting feat, but also to support a good cause!
NUS Giving Run is back with a *HOT* New Category!
For the first time, this year's virtual Run BIG will include a new cycling category. Participants can choose to run or cycle from anywhere and at any time within the race period.
Get ready for their biggest event of the year! NUS Giving Run BIG is back and better than ever. From 2 to 11 September 2023, push your limits with their Virtual Challenge.
Pick your categories!
With a total of 5 exciting categories to choose from, you can opt to run or cycle (or both!) at your own pace and within your own space, to complete the required distance. Whether it's a scenic route or just around your block, where you choose to complete the challenge is entirely up to you.
Seize the chance to save more!
Early bird registration ends 20 June 2023 at 2359 hrs! Don't miss out on this great chance to bring your whole family!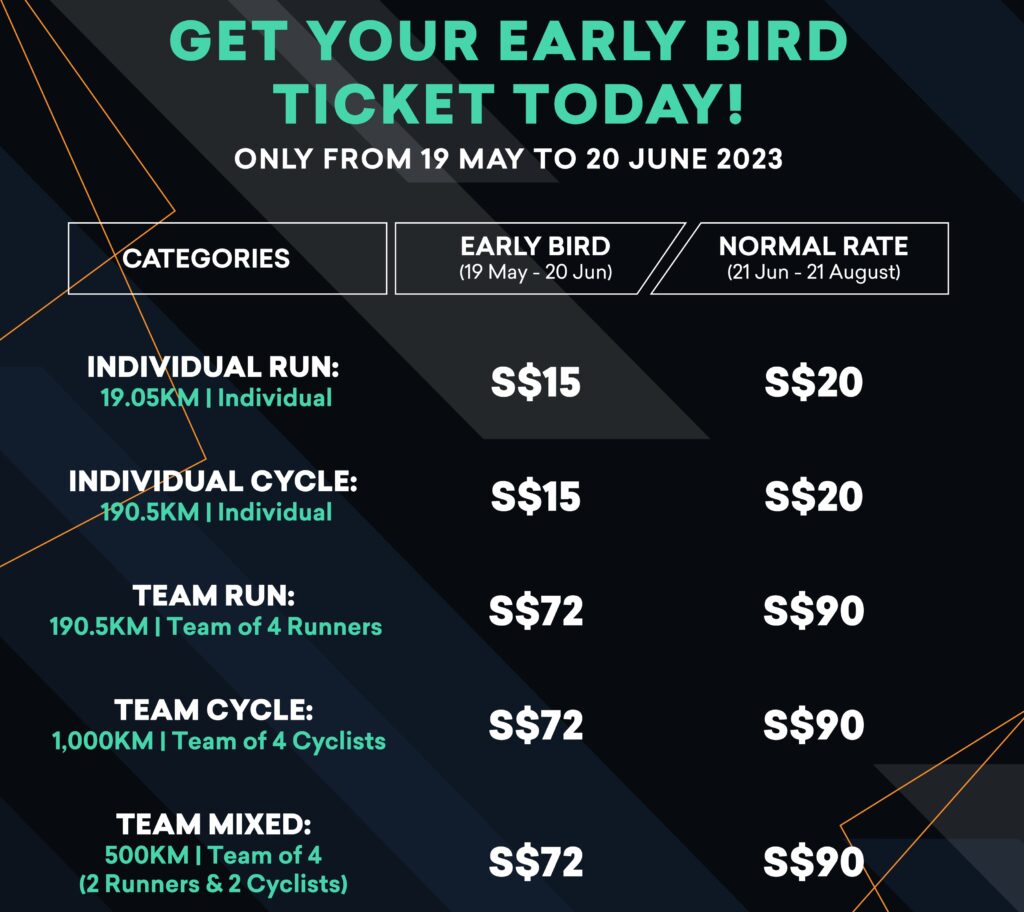 Claim your entitlements!
Every registered participant will receive a custom NUS Giving Run Big 2023 T-shirt, fanny pack, and other amazing goodies. The best part? All sales proceeds will go towards supporting the Enhanced Financial Aid Scheme at NUS.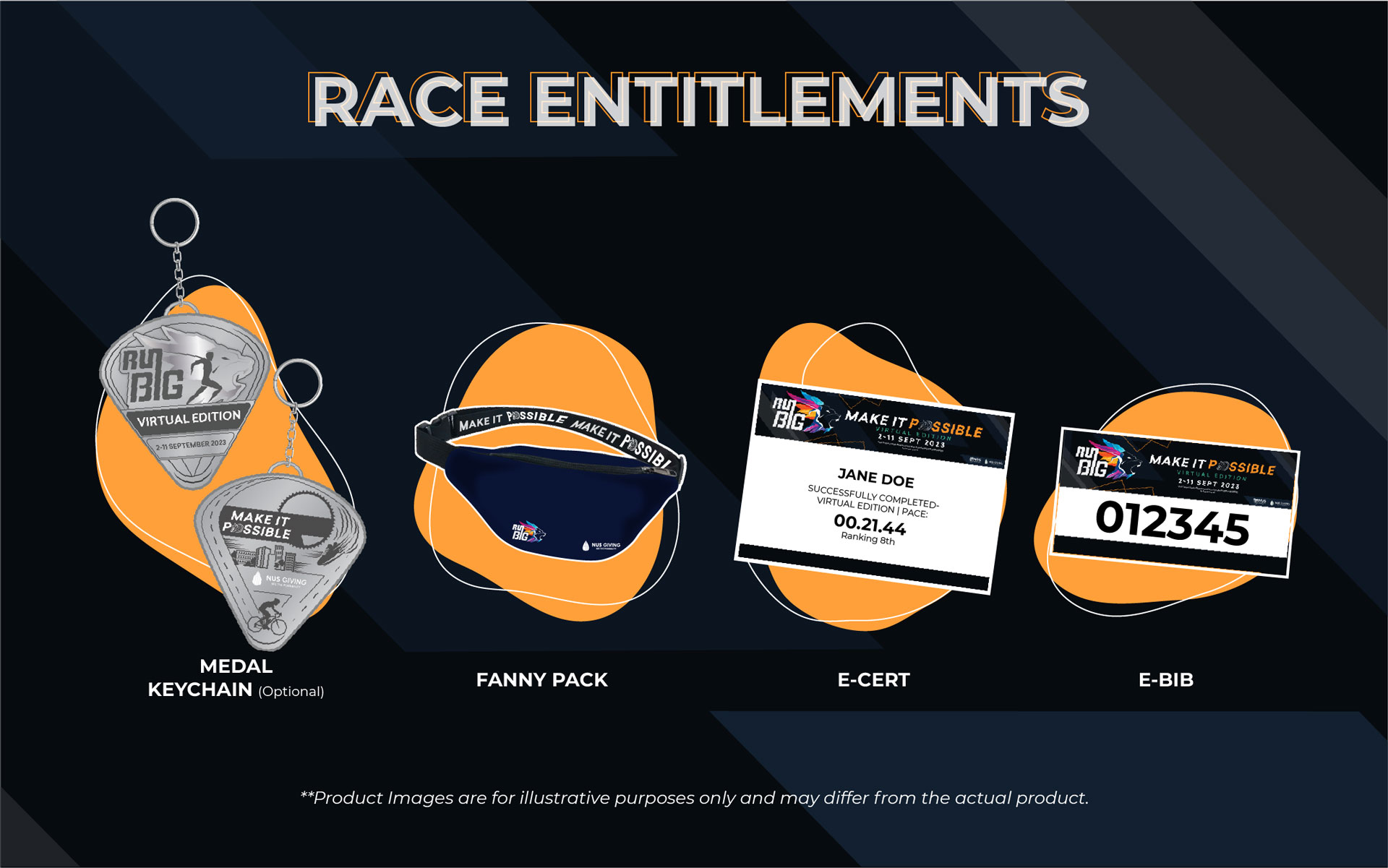 Join them for an unforgettable Run BIG adventure for a great cause!
Visit the race website now to sign up or learn more!