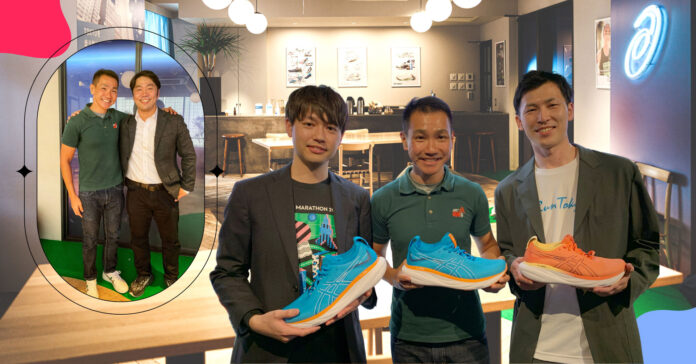 ASICS innovative footwear technology had been gaining popularity within the running community, from leisure to serious runners. Particularly, METASPEED™, GEL-NIMBUS and NOVABLAST are some of the buzzwords we now commonly hear.
With its carbon plate technology, lightweight design, breathable upper, responsive cushioning and innovative design, the ASICS METASPEED series shoes have been tested and proven to enhance running performance and reduce the risk of injury. They do so by reducing the amount of energy needed to push off the ground and the impact on the feet and legs. This in turn helps runners maintain their pace for more extended periods of time. They also help to keep the feet cool and dry, even during intense runs.
The ASICS GEL-NIMBUS series is gaining popularity among runners due to its comfortable and supportive fit from the gel cushioning system, durability, and breathability. Its versatility also makes the shoes suitable for a variety of running activities, from long-distance runs to speed work. These features make it a reliable and comfortable choice for runners looking for a high-quality running shoe.
The ASICS NOVABLAST is also another runners' favourite with its soft and responsive ride, comfortable fit, eye-catching design, versatility, and durability. The midsole material is designed to be lightweight and bouncy, making it suitable for runners of all levels. Its bold design features a range of bright colours, making it easy for runners to find a style that suits their taste.
JustRunLah! had the opportunity to have a quick chat with the people behind those innovations and designs
Norihiko Taniguchi-san is General Manager of the Future Creation Department at ASICS Institute of Sport Science (ISS). Having joined ASICS as a Researcher at the ASICS Institute of Sport Science in 1999, Taniguchi-san has a wealth of experience in developing technologies that help athletes reach their peak performance. As a Doctor of Engineering, Taniguchi-san also helped deliver pioneering innovations such as the METASPRINT™ and has been heavily involved in the progression of their industry-leading carbon offering.
According to Taniguchi-san, a key feature of good running footwear is the ability to suit every individual user's needs, be it for performance or for general health improvement purposes.
This is in line with ASICS' vision of personalisation, where grasping and projecting what is best for a specific individual and remodelling the shoes to be exactly what that person needs is very important.
On the same note, the biggest challenge that Taniguchi-san and his team face is also to develop personalised running shoes for every individual in the world. While every runner has a very different feet shape, an individual can have distinct foot shapes between his/her left and right leg as well. Hence, having the best shoes fit and satisfaction is the vision and mission which ASICS wants to realise for every individual.
When asked about what sets ASICS running footwear apart from competitors, the answer was that ASICS footwear developers have a consumer-first mindset and are eager to listen to consumers' feedback during the development process. As such, they aim to roll out prototypes as soon as they can so that consumers' voices can be heard.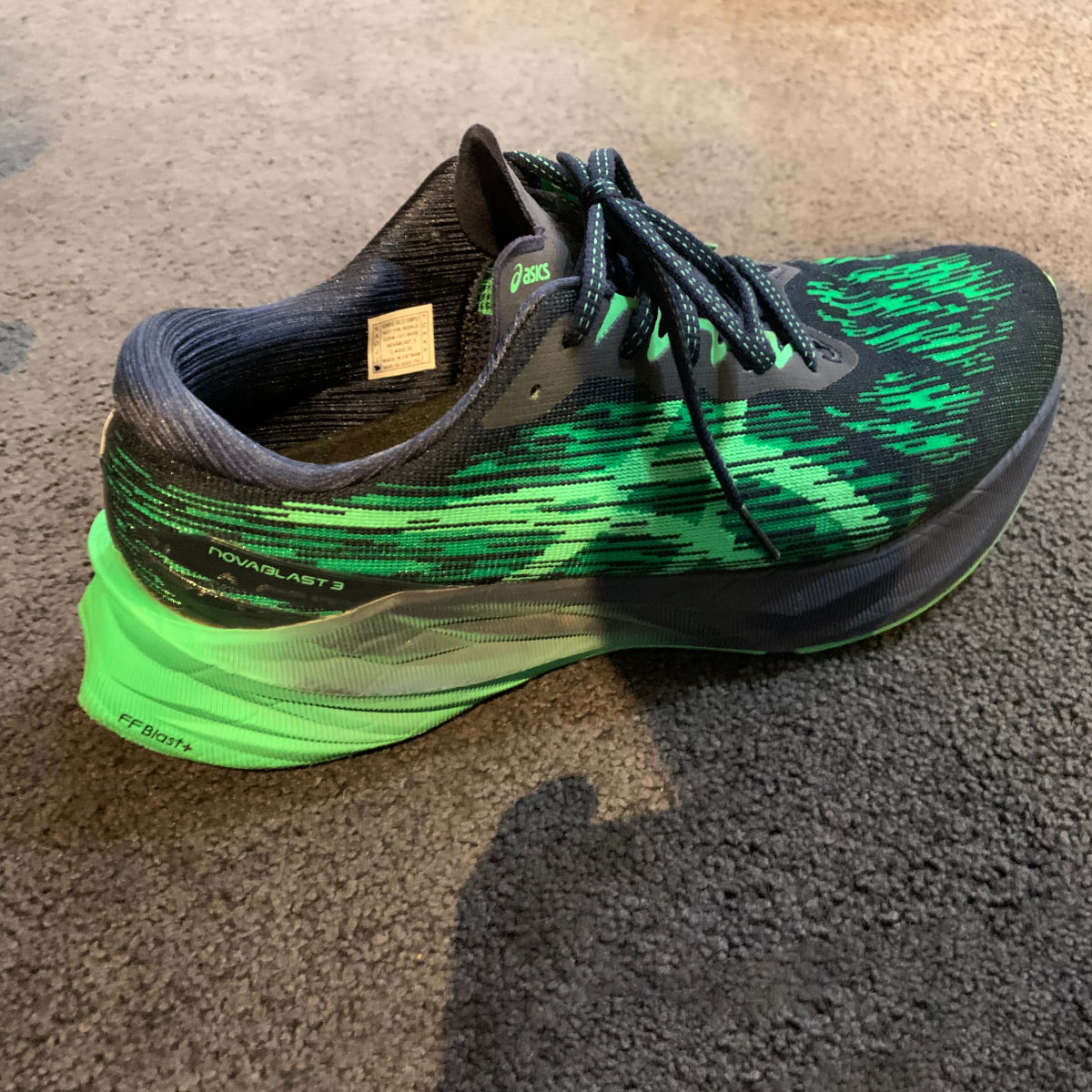 Taniguchi-san's favourite running shoes are the NOVABLAST3. After his runs, he loves to put on the ASICS ACTIBREEZE 3D Sandal.
Keita Ozawa-san is Developer of Performance Running Footwear at ASICS. Since joining ASICS in 2013, Ozawa-san has mainly developed performance running footwear. He had also been involved in the innovation development of future footwear at ISS for several years. In the last few years, he has developed the NIMBUS series and GEL-KINSEI BLAST.
In order to stay current with industry trends and developments, Ozawa-san and his team will constantly do their individual research and bring their findings to their team discussions.
When asked about the biggest challenge faced when developing performance footwear, Ozawa-san affirmed that it is to translate bold ideas into reality, bearing in mind creating the best value shoes for the consumers.
Yosuke Atarashi-san is Senior Designer of Performance Running Footwear at ASICS. Since joining the company in 2009, Atarashi-san has designed the GEL-NIMBUS series, GEL-NIMBUS LITE series, and NOVABLAST3. He has been consistently involved in the design, structural design, fabric development, and marketing ideas for many of the company's core products.
According to Atarashi-san, what sets his designs apart from others in the industry is their focus on function before the aesthetic design of the shoes. They also constantly gather feedback from their athletes and customers, incorporating updates in the subsequent versions where possible.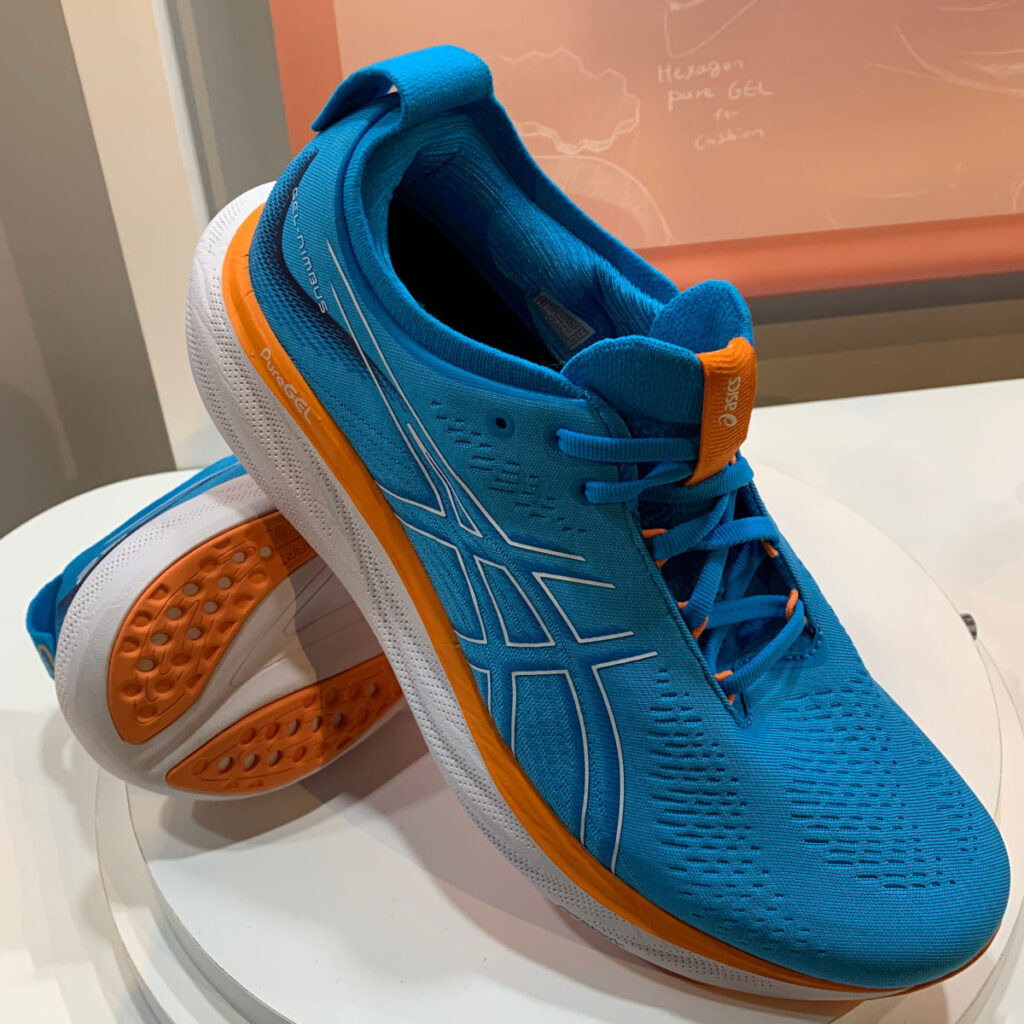 Atarashi-san's favourite designs are definitely the GEL-NIMBUS 25 and NOVABLAST3.