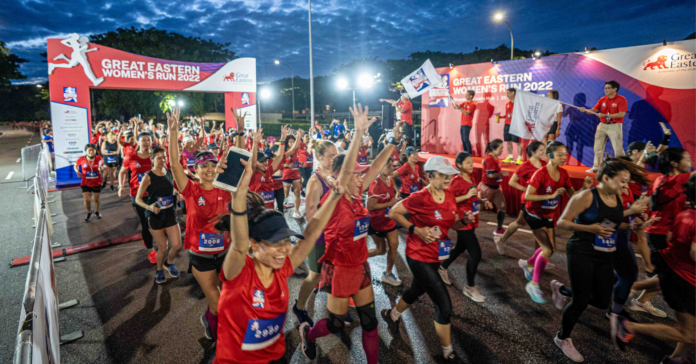 SINGAPORE, 20 November 2022 – Over 4,000 runners rejoiced this morning as the 16th edition of the Great Eastern Women's Run (GEWR) made its comeback, marking the first all-women's physical mass run since 2019.
Starting at Nicoll Highway, beside the iconic Singapore Sports Hub, participants were treated to a scenic run through some of Singapore's most picturesque landscapes, before finishing in the National Stadium. It has been three years since participants experienced the atmosphere of a physical mass run and the thrill of finishing on the National Stadium track.
This year's Guest-of-Honour was Edwin Tong, Minister for Culture, Community and Youth and Second Minister for Law, who flagged off the 5km race and presented the trophies and cash prizes to the top three Elite 21.1km winners.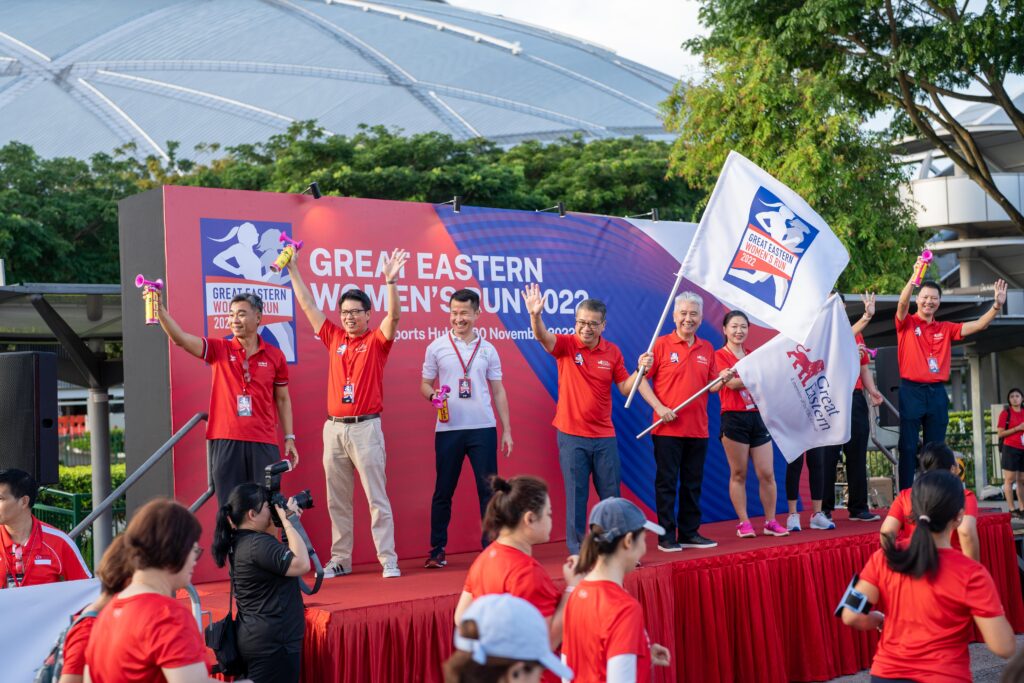 The Elite 21.1km category saw the return of defending champion Rachel See, SEA Games Singapore representative Jasmine Goh and Ironman 70.3 Langkawi 2022 champion and new mum Choo Ling Er.
Participants could not have asked for better race conditions as a light drizzle prior to the flag-off ensured cool temperatures, and defending champion Rachel See crossed the finish line in style at 1:22:07, bettering her winning time in the 2021 edition. Debutants in the elite category, Jasmine Teo and Vanessa Lee, rounded up the podium coming in second and third place respectively.
See said: "I'm very happy and grateful to win because I'm getting older. The other runners are very fast, but I managed to maintain my title against a much more competitive and younger field. This event is very special for me as it is a women's race and Great Eastern really made an effort to hold it. I remember last year's race was the first physical event after the circuit breaker, and we (the running community) feel very touched and privileged that it still went on."
Teo recorded a personal best in the race and pledged to return next year: "I think it's nice to have a women's race where we all encourage each other to be better. It's a well-organised event, and I really appreciate everyone's effort and time to put this race on for us."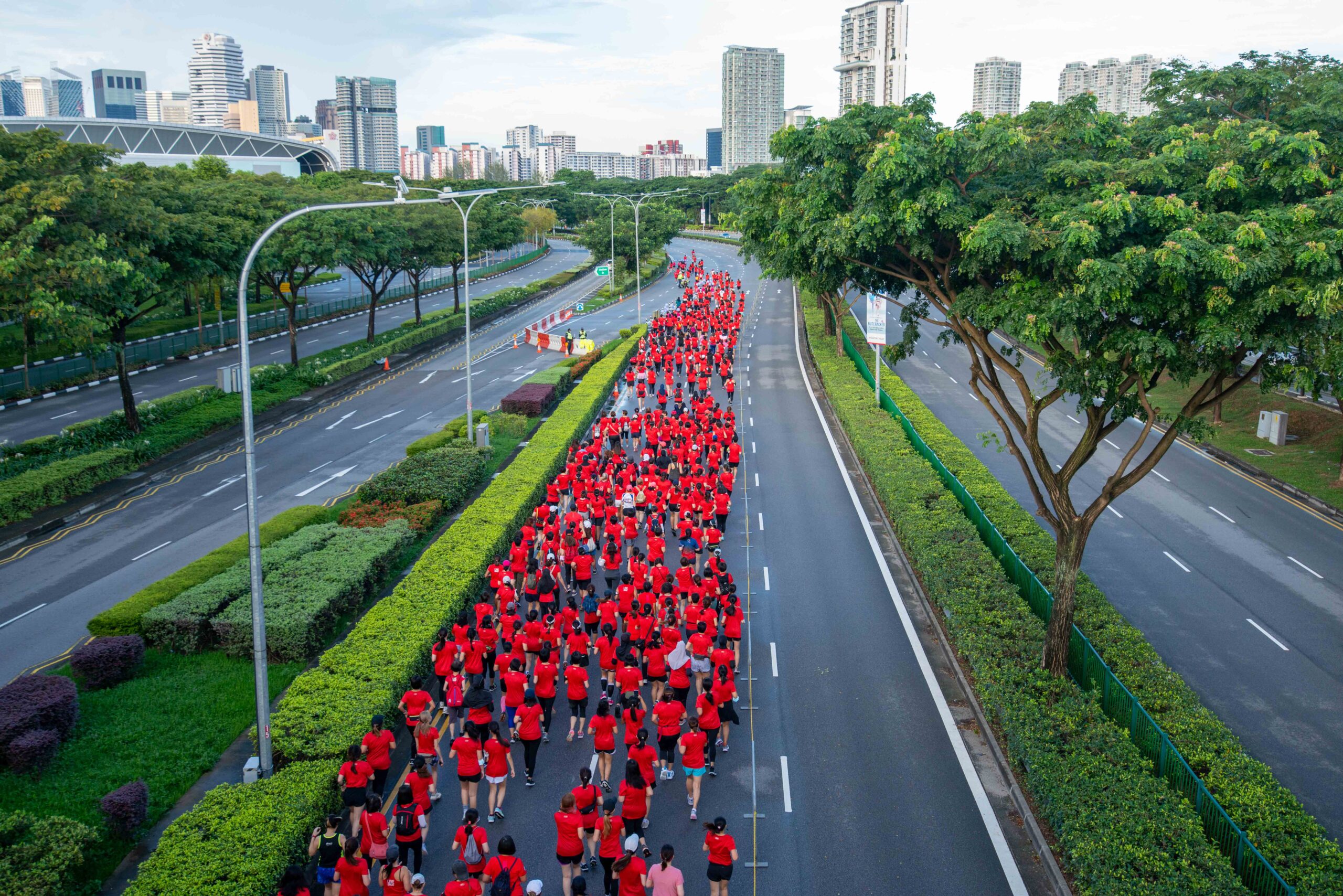 Another first-time participant, 17-year-old Faith Zhen Ford, also managed to cross the finish line in first place for the 10km category. "I was nervous, but as I was approaching the finish line, I saw my Dad making a gesture to indicate that I was first so I ran even faster. It's a very fun race, and I definitely want to do it again. It was quite nice running this route and running together with everyone else."
This year, Great Eastern staff and financial representatives also led a fundraising initiative since mid-September. A grand total of S$220,000 was raised in support of Daughters Of Tomorrow (DOT) and Singapore Cancer Society (SCS) through individual and corporate donation pledges.
Colin Chan, Managing Director, Group Marketing, Great Eastern said: "It is heartening to see the GEWR community again, running together as one, to achieve their personal milestones and unlock their own versions of greatness. We are also very proud and thankful of our staff and financial representatives, who activated their networks and clocked steps since September, as well as our corporate partners who helped to raise funds for both beneficiaries."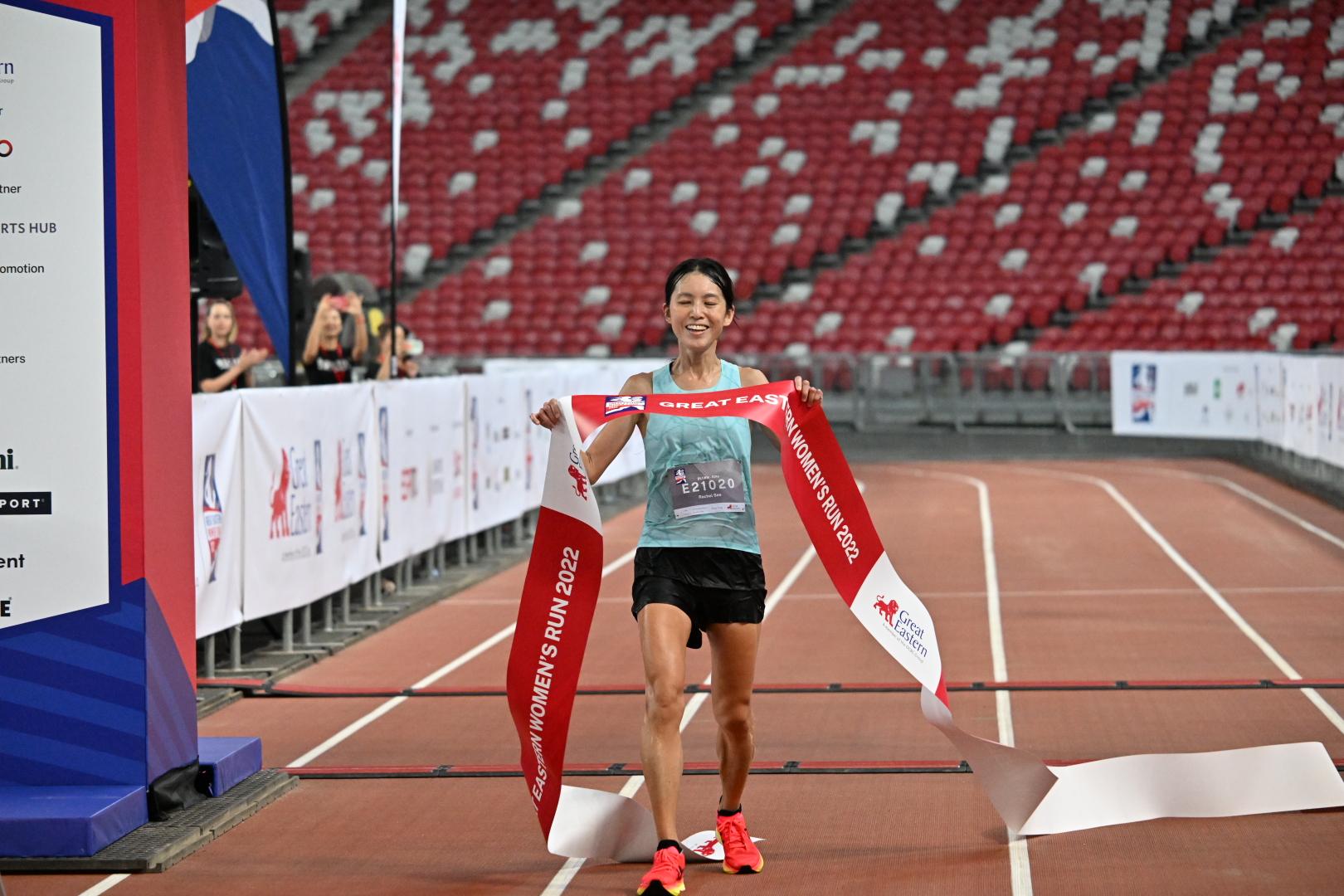 The race was launched earlier this year on 8 September, and apart from the virtual mini-challenges presented on the race app to help runners ramp up their fitness in anticipation of the race, physical fringe activities such as bounce classes and kayaking were also organised for the race participants.
On race day, participants were rewarded with a slew of treats and activities at the race village to mark the day's achievement. The younger ones got to complete their 2km run with a memorable photo finish, by coming down a 7.5metres-tall inflatable slide. The post-race powder rooms proved to still be as popular for participants to freshen up, before capturing memories with their friends at the multiple photo points. They also got to try their luck at the claw and gachapon machines, where many walked away with amazing prizes such as yoga mats, smartwatches, and gym passes.