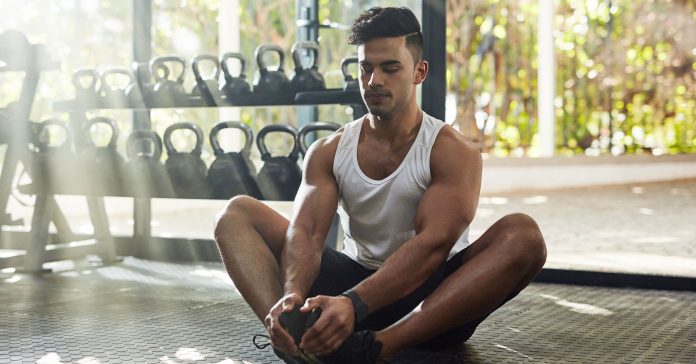 The whole process of working out has a lot of aspects associated with it; there is an overall process with a lot of things to follow if one thinks of working out. But, workouts cannot be just all about physical activities, it revolves around the various supplements that we take while carrying out physical activities. If one takes supplements along with the workout sessions, the process of losing weight, gaining weight, or maintaining fitness may become easier.
What is the purpose of pre-workout?
The purpose of the pre-workout is to help you recover from the fatigue of intense exercise. One of the common ingredients in pre-workout is caffeine, which can keep you focused, give you energy, and improve your overall performance.
Using a pre-workout can be beneficial in many ways, and it has been reported in multiple surveys. We will dive deeper into the various aspects of pre-workout in this article to better understand this. 
What is the main advantage of pre-workout?
The main advantage of taking pre-workout supplements on a consistent basis is to keep the energy maintained in the body. You may feel less energetic or drained out at certain points during your regular gym regime. With the help of supplements, you will then be able to replenish the required energy or work on muscle maintenance the way you wish to achieve them. 
Do pre-workout work as a good supplement for your body?
Pre-workout is always good to use as a supplement. But before using that you should know which one suits your requirement and works as the best pre-workout supplement for your body type. For a desirable outcome, you should definitely check the nutrition label for the following list of ingredients:
Taurine – This is a sulfonic acid. It makes a contribution to the maintenance of the metabolism of fats, and also it helps with the fight against oxidative stress while the workouts are on. 
Vitamin B – All the various vitamin B types are very significant for the production of energy it is not just that there is more to it. Vitamin B 12 supports the production of blood also. Also, the intake of vitamin B helps repair DNA and makes a way for healthier skin. 
No2 boosters – The NO2 boosters help with the expansion of veins and arteries. This way blood flowing becomes easy in and around the whole body. 
Above all this, the composition of the best pre-workout should also have some amount of caffeine. But, it should be limited as taking in excess caffeine can cause insomnia and other health-related issues. 
In addition to pre-workout supplements, one should also consider taking whole foods. Some examples of pre-workout whole foods include:
Coffee
Whole grain bread with protein intake 
Yoghurt
Cheese 
Eggs
In most cases, taking a pre-workout is safe and helpful, but we still need to give in to the fact that supplements are not natural, and therefore depending on the body type, these supplements may have their own side effects that may not harm the user but can cause major discomfort.
The following are some of the side effects one may feel on the body because of the supplements:
Increase in the levels of water retention – Creatine in some of the supplements can lead to increased water retention in the body. So, one will need to keep a check on the creatine intake.

Mild Reactions – Some ingredients, such as beta-alanine and Vitamin B3, may cause reactions in the body. Excessive intake of these ingredients may lead to a tingling sensation in the hands and feet. This will be harmless for the nervous system, but it can be discomforting for the user.

Digestion Issues – In the initial days of taking a pre-workout supplement, one may face digestion-related issues. One way of dealing with this is to consume plenty of water together with the supplements.
Conclusion
It can be good to use pre-workout for better results and performance. But as we have discussed above, there are many precautions and considerations you need to keep in mind when planning to start using it.