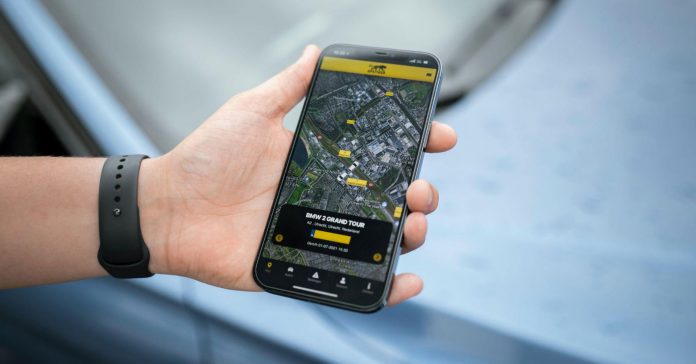 How we exercise has been fundamentally altered due to recent developments in technology. People of all ages utilize this to gain fitness levels and get their daily workouts. These days, most smartphones come preloaded with a GPS app and a fitness tracker. Sharing your sporting accomplishments with your friends is also simpler by integrating various social media technologies.
Choosing the best app for your needs can be difficult and expensive in today's app market. Instead of making your daily jog less pleasurable, it will make it easier to find your way about with a route mapping app and offer suggestions, tips, and encouragement to keep going.
This article will cover the top apps for finding jogging routes and trails. Our picks range from those that assist you in finding famous scenic areas to those that help you uncover secret backtrail gems.
ASICS Runkeeper
ASICS Runkeeper is a simple-to-use program that keeps tabs on your speed, distance, calories burnt, and more while you're out for a run. It reviews your previous runs to keep tabs on your improvement and find new paths in your area to explore. While it's an excellent tool for a rookie runner, it also contains essential information from which runners of any ability level can benefit.
RUNGO
If you're a fan of running who also likes to travel, RunGo is the perfect app. The program is designed to assist runners in finding the best routes and guiding them along those routes through voice guidance.
More than 100,000 routes worldwide are already in RunGo's database, and the company adds 200 new routes daily. It's safe to say that the RunGo team and certified local running clubs curate the trails and that each route is confirmed before it is included in the app.
PUMATRAC
For those looking for an app that provides a comprehensive perspective of their exercises, PUMATRAC is the best option. The software gathers and analyzes data about your run, including the weather, time of day, and even the day of the month, to provide you with personalized insights. For instance, you might discover that you have the most success running on Sunday mornings before ten o'clock or that you can improve your pace by running while listening to punk rock.
Strava
Strava is the program you should download right away to keep you energized. The community feature of the program enables users to follow their friends, running rivals, and work colleagues. Users can also set up group competitions, such as who can run the 5K the quickest or rack up the most monthly miles.
In other words, if you aren't an experienced runner, don't let this deter you from participating. In addition to speed and distance traveled, Strava provides more in-depth performance data and weekly mileage.
Along with Apple Watch and Wear OS devices, Strava is compatible with various running trackers.
Footpath Route Planner
This tool allows you to plan and measure routes that would otherwise be difficult or impossible to imagine by following a route's shape on a map.
The Footpath is an excellent choice for road warriors due to its free offline functionality. There is a wide range of activities that the app may be used for – from cycling to mountain biking, jogging, backcountry skiing, and kayaking. While training or just trying to make sure you run your customary 5k while on vacation, the measurement gadget will undoubtedly become your greatest buddy and most helpful ally.
Additionally, when upgrading to the paid subscription option, you'll have access to premium topo maps, 3D views of the landscapes you explore, and other features.