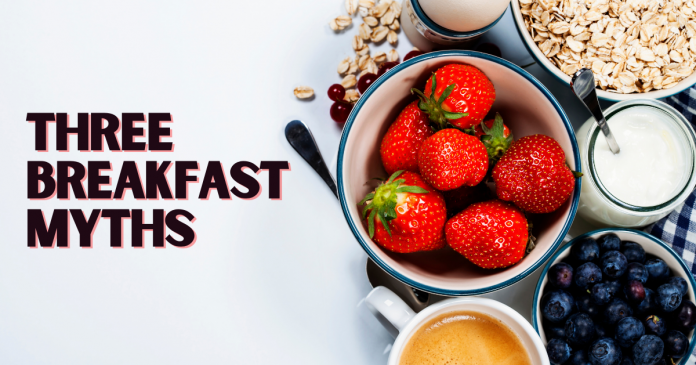 Do high-protein breakfasts make you feel fuller longer? Is breakfast important to weight loss? And can drinking too much coffee make you dehydrated? Discover the truth about the three biggest breakfast myths.
MYTH #1: "EATING A HIGH-PROTEIN BREAKFAST MAKES YOU FEEL FULL LONGER."
In our diet, one of the three essential macronutrients is protein. But are high-protein foods really a healthy way to fill up? The answer is yes. Consuming protein for breakfast makes you feel fuller longer. A protein-rich diet appears to increase leptin levels in the blood, which curbs appetite.
However, keep in mind: Breakfast shouldn't only consist of high-protein foods! Maintain a healthy balance – fibre-rich foods are also important.
MYTH #2: "EATING BREAKFAST WILL HELP YOU LOSE WEIGHT."
How does eating breakfast help you lose weight? There are several arguments for and against. Breakfast seems to boost metabolism, for instance. Then again, intermittent fasting has shown that it is possible to lose weight without eating breakfast. In the end, the most important factor in weight loss is the number of calories you consume. If you burn more calories than you consume, you will lose weight.
MYTH #3: "TOO MUCH COFFEE IN THE MORNING DEHYDRATES YOUR BODY."
Many people believe that coffee dehydrates the body, but coffee lovers can rest easy: drinking coffee won't make you dehydrated. It will only increase your urine output if you consume a lot of caffeine. Additionally, people who drink a lot of coffee don't seem to be affected as much. It's not necessary to skip your morning coffee (preferably without artificially-flavoured creamers and sugar). Even so, it's probably a good idea to drink a glass of water with each cup of coffee.