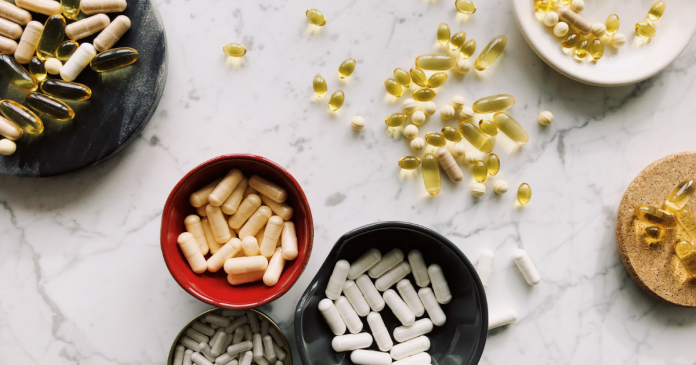 What is a Nutritional supplement?
Nutritional supplements are products that provide benefits beyond what is provided by normal nutrition, and that help maintain or support the body's healthy functions. There is a fact that you may need multivitamins because age and a variety of health issues can make it challenging for the body to absorb essential nutrients. These cannot be injectables or preparations that must be sterile, such as injections and eyedrops. Neither can they be part of a meal or diet.
Supplements must also include at least one, or a combination, of the following ingredients:
Vitamins, minerals, or amino acids (both natural and synthetic).
Substances derived from natural sources, including non-human, animal and botanical materials in the forms of extracts, isolates, concentrates.
Supplements are available in different doses as tablets, capsules, powders, or other forms.
Label Requirements
The label of the product should be prominent and clearly visible. The information in English provided should be accurate. The label should include the following:
Product name
Names and quantities of all active ingredients
Product indications/Intended purpose
Daily dosage
Directions of use
Pack Size
Batch Number
Expiry date (or "Use by", "Use before" or words with similar meaning)
Cautionary label or statement, where necessary
Name and address of the local manufacturer or local importer
Name of the country of manufacture for imported products
Note: Ingredients should be named according to their international, scientific names. It is optional to use the common name for the ingredient. For minerals, common or chemical names may be used.
If there is a limited amount of label space on small containers (such as unit dose sachets, blister strips), the product's name, batch number, and expiration date must be on the label. An outer package or container with the full product information should accompany the product.
Do I Need Nutritional Supplements?
Nutritional supplements are probably not necessary if you eat a balanced diet. Nevertheless, at certain points in life (e.g. growth phases, pregnancy, breastfeeding, old age), many people require more vitamins, minerals, trace elements, and the like. It is at these points that supplements can be beneficial. Dietary restrictions (e.g. vegan diet), food sensitivities (e.g. lactose intolerance), and excessive alcohol or tobacco consumption may contribute to nutritional deficiencies. Several supplements can positively affect the symptoms of many diseases.
How Much Should I Take?
Taking supplements for vitality can transform your body: they influence your metabolism, cell division, and cell growth.
It is dangerous to overdose. Taking too many multivitamins can harm your organs. Taking too much vitamin A can lead to skin and liver problems, too much vitamin C can lead to kidney stones, and too much vitamin K can reduce the effectiveness of blood thinners.
What Should I Do When A Nutritional Supplement Makes Me Unwell?
If you suspect that the health supplement you are taking makes you unwell, see your doctor or pharmacist immediately.