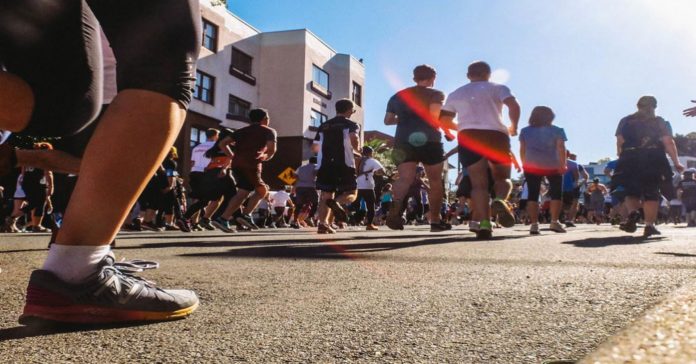 Have you ever pictured yourself running an entire marathon somewhere far away from home? Maybe your sights are a bit lower than the full distance a marathon requires. Regardless of your running level, the world is full of interesting places to run. Marathons require a considerable amount of preparation, perspiration, commitment, determination, but shorter runs in exotic locations can offer a unique experience regardless of the distance run.
Traveling to an exotic location is always a treat, but for someone traveling specifically to run, the trip can also be a bit of stress. Many athletes choose to remove one additional hassle from their travel plans by booking specialty luggage delivery service. Whether heading to Australia or some other part of the planet, getting all your sports gear there shouldn't be a headache.
No matter if you are determined to run in Sydney or Tianjin, or whether you would just like to learn more about the most beautiful running destinations on the planet, keep reading.
1: Ayers Rock in Australia
Picture this: you are running in the very heart of the Land Down Under through the Outback. Desert landscapes unfold all around you with eye-catching monolithic rock formations and some of the reddest soils you have ever seen in your life. You might want to stop and snap a few pictures, but in case you plan on running the Australian Outback Marathon, this might go against the entire purpose of your participation. Nonetheless, you will still get to take in the beautiful scenery while running next to the Kata Tjuta and Uluru rock formation. Two sites that attract tourists from all parts of the planet. The marathon is a flat one and normally completed on roads that are sealed, with a lot of red and soft tracks made of sand. The marathon is organized in July, which is a winter month in Australia, given the extreme heat during the summer here.
#2: Tianjin in China – Run Across The Great Wall
The Great Wall Run is held in May on a yearly basis and this causes the traffic alongside the Great Wall to become hectic. The Wall is located in the Tianjin Province and it is home to one of the most dramatic and challenging runs on Earth. The running scenery is not only mind-blowing to look at, but it is also a huge magnet thanks to the 5000 steps that need to be climbed across the route. The first Great Wall race was held in 1999 and it hosted little under 300 participants. Today, more than 2,500 runners originating in more than 60 countries attend the marathon.
#3: City-Bay in South Australia
The Westpac City-Bay Fun Run is the largest fun run in the South Australia area. It gathers more than 40,000 runners and the run spreads across 12 kilometers, starting at the centre of Adelaide where participants will begin to run, walk, or use their wheelchairs all the way to the gorgeous seaside Glenelg suburb. Once completed, they will be joined by their family, friends, and fans standing by and rooting for them. The final celebration of the amazing efforts includes tasty food and beverages at the Foodland Village near the finish line.
The fact that this run welcomes anyone interested is what sets it apart from others in Australia. Plus, the fact that it also supports the Westpac Half Marathon which is a special course certified by the IAF-AIMS and also one of the flattest and fastest half marathons Down Under. The next run will occur on the 19th of September 2021.
#4: Hokkaido Marathon in Sapporo, Japan
Asia is another amazing marathon destination with a rich plethora of running options to choose from there. No matter if you are a new runner or a seasoned one, the mesmerising sites you will find in all Asian cities will definitely excite all your senses. Ranging from amazing greenery sights with hills and historical places, Japan has plenty of unique and fully uncharted territories you will get a chance to discover in your favorite running shoes. The Hokkaido Marathon is a full summer marathon that now gathers over 15,000 participants and which dates back more than three decades.
#5: Tazawako Marathon in Tohoku
Yet another important running competition in Japan, this is a full marathon but there are also 20km and 10km courses suitable for runners of all levels. Those choosing to compete in the marathon will receive official accreditation from the Japan Association of Athletics Federation for completing the race. In addition to all the serious running options of full marathon, 20km and 10km, there is also an interesting alternative. A relatively short 3.5km fun run for those interested in a pleasurable course with loved ones and friends.