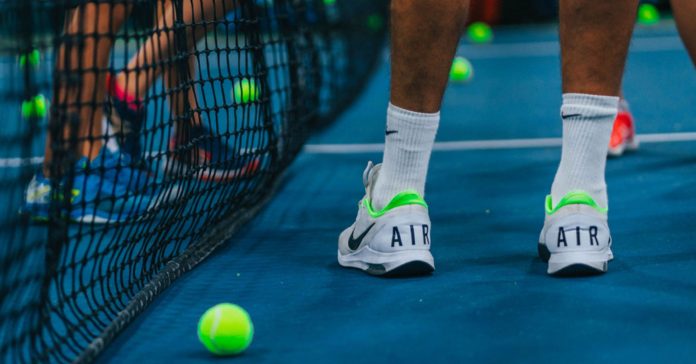 Tennis shoes are an essential piece of equipment for each player, similar to choosing a tennis racket, and it pays to spend wisely to guard your feet and avoid damage. However, there are more considerations when looking for the right shoe, such as comfort, durability, and cost, to mention a few, making getting the best footwear difficult. But, what will you do if your supposedly expensive tennis shoes are torn out after just a few months of use?
Collecting sneakers has been more popular than ever, but that doesn't change the fact that it can be a costly habit, particularly considering the ridiculous resale prices specific sneakers command on the internet. Nowadays, you won't have to spend much money to have a good pair of tennis shoes, despite what many players and marketers will say. If you're on a limited budget, there are plenty of cheap tennis shoes that you can choose from.
Here's a list of great pairs that I found.
New Balance
New Balance has a wonderful design, a variety of colors, and is also suitable for heavier footwear players. Also, if you're seeking something different and don't want to wear what everyone else is wearing, these are the best tennis shoes. Many users say it's stiff and should get a size or half-size up, yet it has the best customer rating on Amazon, which isn't bad for cheap tennis shoes.
Adidas Adizero Club
These low-cost court shoes are well-known for their snug fit. The upper arch section is supposed to seem like a sock. The sock-like part ensures that your feet are never in any discomfort, even in the most extreme conditions. In terms of cost, you'll just have to spend roughly $60 to buy some nice affordable tennis shoes.
ASICS Gel-Game 6
It's incredible how these sneakers are just under 70 dollars. ASICS Gel-Game 6 is honestly at a reasonable price for its quality.
Gel-cushioning is a trademark of Asics, and Gel-Game 6 among tennis players is because of that. Since it has Gel-cushioning, it provides a comfortable fit by providing well-balanced cushioning to the toe, arch, and heel. For further stability, the uppers of Asics tennis shoes are made entirely of synthetic materials. Airflow is improved through vents in the toe area of the shoes. Aside from that, the design is rather appealing. So it's safe to assume that anyone can wear these shoes casually as well as for tennis.
The Nike Men's Court Lite
We all know how Nike is famous because of its quality. What's great about this pair is that they are inexpensive, making them excellent for people on a budget and beginners or infrequent players who do not want to spend a lot of money on tennis shoes.
The dynamic fit technology forms a glove-like fit around the midfoot and arch, providing comfort and protection in important areas. The midsole also has a soft, light cushion, which adds to the overall comfort of these shoes.
As you can see, there are various cheap men's and women's tennis shoes on the market that also have essential features to keep your feet comfortable and secured. This guide should have helped you find your next pair of shoes, or at the absolute least, sent you in the right direction. Best of luck in your next game!