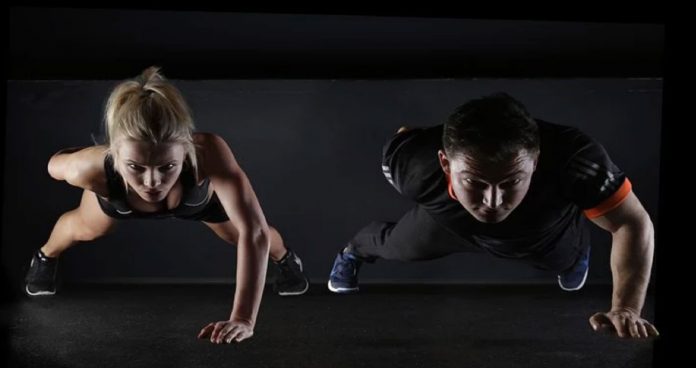 Staying fit and maintaining a good body is not only essential for healthy living but also essential to boost one's self-esteem and self-confidence. Many people complain of stubborn fat and obesity, but they are unwilling to do the needful and pay attention to their bodies.
Maintaining a fit and healthy body requires some effort and consistency. A healthy dietary plan, regular workout, and quality sleep are good ways to achieve fitness success. If you have been admiring others with attractive and athletic body build but do not know how to achieve yours, start your own fitness journey now.
1. Exercise Daily
Integrating at least 30 minutes of daily exercise as part of your daily activity is an effective way to achieve fitness success. Daily workout routines such as jogging, running, swimming, or even strolling will help work up your muscles and burn unhealthy calories. You do not have to do too much to maintain a good physique, so busy work schedules are not an excuse to stay overweight.
If your job requires spending long hours in offices, it will help to consider buying fitness-inspired office furniture such as a cycling desk, yoga desk, desk bikes, and many others. Or you can find an office with everything already prepared for you and your colleagues. The best way to find a great office is to use Osdoro. There are plenty of options waiting for you, tons of offices situated near gyms, which will definitely address your fitness concerns.
2. Workout With A Fitness Trainer
If you need motivation and encouragement to keep you consistent with daily fitness workouts, you should seek a fitness trainer's service. A fitness trainer will recommend the best workouts and be your inspiration and motivation to achieve a successful fitness goal. Therefore, It is crucial to discuss your fitness goals with your trainer. Also, you and your instructor must come up with a flexible training session that will not interrupt your other busy activities. Making sure you never miss your agreed fitness session is crucial for your fitness success.
3. Healthy Diet
Food intake is another major determinant of a healthy lifestyle. If you want to maintain a fit body, you must be wary of the kind of foods you consume. No matter how your stomach tempts you to take candy and sweets, you must train your mind to resist such foods.
Sugary foods or foods containing high cholesterol and unhealthy fat are harmful to the body. Vegetables and fruits are the best to include in your diet when getting in shape. Eating green vegetables such as broccoli and green beans helps keep the digestive system clean, while fruits like apples, almonds, berries are a good source of vitamins. A healthy diet is an essential factor in fitness success.
4. Get Quality Sleep
Quality sleep helps the body relax well and perform better throughout the day. Making sure to get about 6 to 8 hours of sleep every day is essential to achieve fitness success.
Studies have shown that inadequate sleep can make one gain weight excessively. Therefore, you should never compromise getting quality sleep for any reason. If you happen to feel stressed when you return home from work, you should try taking a nap by all means. About half an hour nap is enough to prevent you from staying up at night.