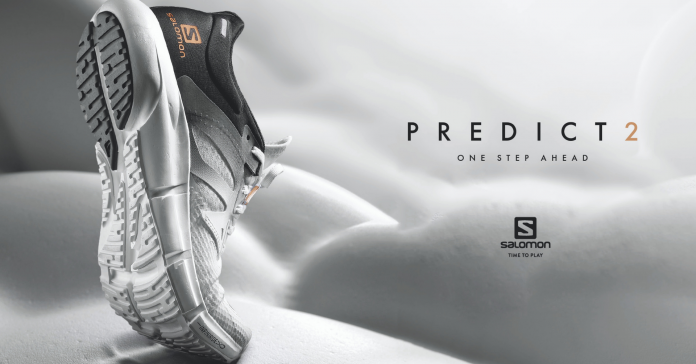 Unlock your potential with a running shoe that adapts to you and the road. The updated PREDICT 2 features Anatomic Decoupling to shadow your running style, reducing stress on joints and delivering a smooth ride. TPU-based Infiniride™ amplifies the experience by keeping landings cushy. An all-round road runner offering exceptional fit and comfort.
Adaptable ride
Unlock to adapt. Anatomic Decoupling lets the PREDICT flex with your foot, so the independent platforms can adapt to your stride and the terrain.
Anatomical Decoupling features unique grooves and independent platforms designed to cushion, guide, and propel the foot for an ultra-smooth forward transition.
Premium cushioning
Plush cushioning with every strike – our TPU-based Infiniride™ foam allows you to clock miles in first-class comfort.
Infiniride™ is a dynamic TPU-based foam infused with nitrogen to deliver plush, long-lasting cushioning.
360° instant fit
A foot-hugging fit from a ultra-comfy sock-like forefoot construction with no inner seams.
Contagrip® FA combines flat, wide lugs for friction grip on flat, hard surfaces, with a compound that balances durability and adhesion. Ideal for road running.
Each outsole platform moves and adapts to the ground according to your footstrike, providing support when needed.
Molded to match the contours of your foot, this OrthoLite® insole provides superior cushioning, as well as breathability and durability, to upgrade the comfort and performance of our footwear.
Price
Salomon's Predict 2 is now available in Running Lab & LIV ACTIV at $249.
Stay ONE STEP AHEAD with Predict 2 #Timetoplay #RunOnEmotion. Follow Salomon on IG @salomon_sg & FB @salomonsingapore Runners can like and follow Running Lab, LIV ACTIV and Salomon Singapore social pages to check out more exciting product launches.