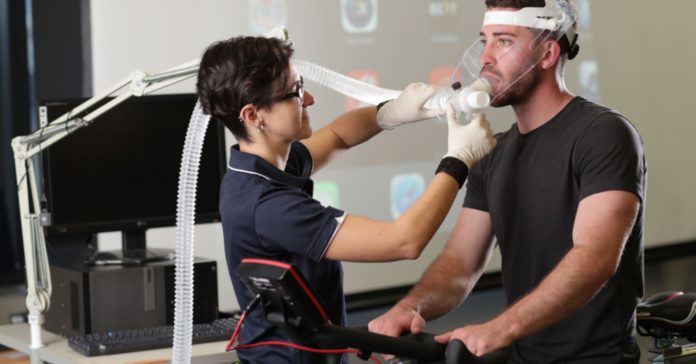 Are you interested in both sports and want to learn what our bodies do during physical activity? Well, then it's obvious. You must enroll in a sports science degree! In this article, we'll examine what one needs to get on this course, and what options await you after graduation.
Sports… Science?
Firstly, let's discuss what exactly this subject is. If you're hearing this term for the first time, then you'd be correct for thinking that this specialization studies everything related to human physiology and its response to exercise. To be precise, these academic sectors are a mixture of subjects that concentrate on scrutinizing physical performance.
The essential academic subjects that go into Sports Science are related to the human psyche and inner working of our bodies. Additionally, students get to study entrepreneurship to be later capable of working with sportsmen and -women as advisors and even trainers.
Human physiology is being more and more intensely investigated, which progresses and evolves the way that people exercise. As of recently, this field is seeing a big increase in popularity due to sports science graduates becoming more in demand as both personal and sports team advisors.
Here's What to Expect From This Course
Most commonly, such a degree lasts only about 3 to 4 years, ending on an undergraduate level. However, some higher education institutions are also beginning to provide a graduate-level degree in this field. The Master's diplomas, of course, focus on academic research and will take up 2 more years of your time to get.
"Can someone do my homework?" – it is a question you'll be asking relatively often because this degree isn't one the easiest. The adjacent subjects that you'll have go through are very hard on their own – neurophysiology, biokinetics, biomechanics, etc. So, don't let the word "sports" in the title mislead you.
Most subjects in this degree are balanced, as they have almost equal amounts of theory and practice. You'll be doing as much research and lab work as much as you'll be reading up on learning materials. At the end of your degree, you must write a final term paper to back up your research during college.  If you have problems with writing an essay, then professional writers will be happy to help you with this, for this you can turn to such a service as www.privatewriting.com/buy-research-paper-online .
How to Prepare for Sports Science?
The degree usually has a pre-requisite science subject. That means that in school, you must successfully finish one science subject if you want to get on this higher education course. The subject you want to choose in school is obviously biology – it'll give you a good base on which you can continue your studies.
Of course, several other supplementary subjects will give you an advantage in college. These include chemistry and physics, as they make your foundational holistic and more comprehensive. Additionally, putting some effort into PE and learning practical aspects of it will give you a good real-life reference as to how sports science research translates into actual exercise.  
Possibilities for Sports Science Graduates
The health and sports sectors are continuously expanding, and the scientific field in question is swiftly turning into a hot degree! Why so? Because this specialization is highly versatile and can be utilized in many ways. Everything from managing athletic teams to being a personal sports advisor, to curating health events, to treating athletes psychologically, and so much more.
One of the more popular professions to acquire for sports science graduates is a sports psychologist. Of course, this job requires additional certification in psychology, but it's an engaging and high-paying career. Another popular choice for further specialization is physiotherapy. Someone with sports science and medicinal knowledge has all the required competencies to treat recovering patients.
Our world is continuously becoming more health-oriented, which is most likely the major reason behind the growing interest in sports science. Those who choose this field will surely profit from society's current fascination with healthy lifestyles, diets, and exercises.
Did Anyone Become Well-Known After Getting the Degree?
There are several famous people with this degree. First of all, the internationally renowned brother boxers Vitali and Wladimir Klitschko both have a Ph.D. in the field of sports science. Furthermore, a member of the British royal family and a Williams Formula 1 team member, Peter Phillips, also was studied this subject as a major.
Lastly, a world-famous scientist from South Africa, Tim Noakes, finished this degree too. In fact, he's a big name in the healthy lifestyle community, as he has written numerous books on improving your diet and exercising.
Trust Your Gut
If you feel like this is what you'll enjoy, then don't get bogged down by researching every single aspect of this field. Trust your intuition and enrol in a course. You'll always be happier doing what you like than what you feel that you need.
Author Bio: Jennifer Walter is a psychology professor, an independent researcher, writer, and contributor. He is the guru to hundreds of students, the author of hundreds of analysis studies, and the voice behind most liked articles on content creation and strategy at privatewriting.com .