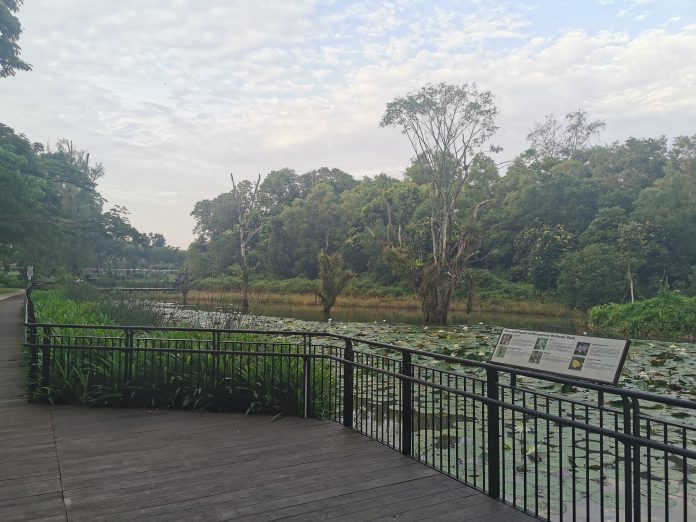 Sound very alien but its a park on our tiny country 🤩 How great it is that every few months we have a new park appearing on our Google Map 🥰 Though you can't find it on the Google Map unless you really zoom in to the max 😂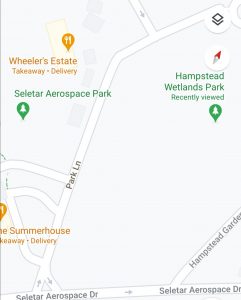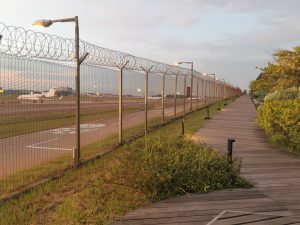 Just a few km away from home in Yishun, so I decided to explore it since I was on leave and Eleanor had just spoken about it. Though I just explored the Hyde Park Gate Garden just about a week ago to go to the Boardwalk @ Seletar Airport to take some super chio photos and admire the sunset scenery with aeroplanes in the backdrop, it's just like a stone throw away from this Hampstead Wetlands Park and I didn't know about it.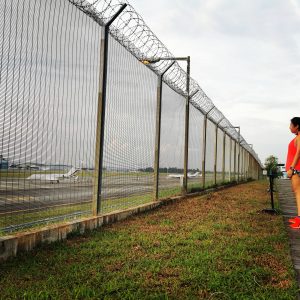 (Boardwalk @ Seletar Airport)
So, Hampstead Wetlands Park is just about 7km run from home in Yishun, reachable from opposite Khatib MRT Station (bus 117) in just perhaps a 15 minutes bus ride ❤️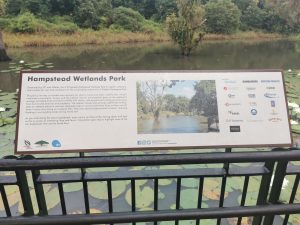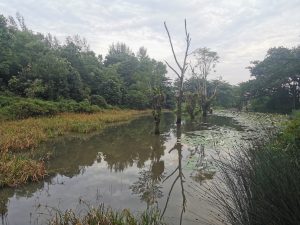 The park is very small, within 10 minutes top, able to complete the entire loop of it.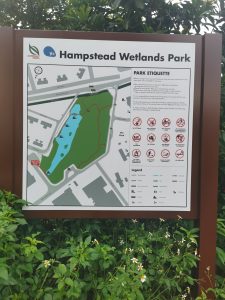 It's a weekday early morning, with only me and an explorer who's here as well to explore the park. Its not totally quiet because many workers are heading towards work at the nearby aerospace park.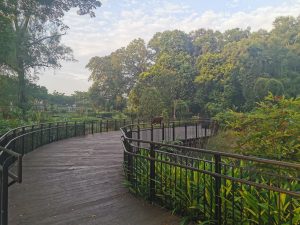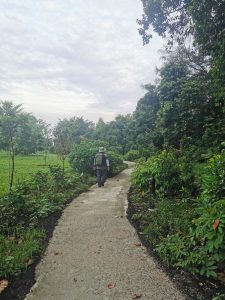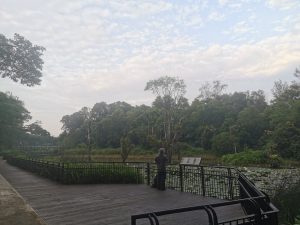 This brother here is literally doing what I want to do and will totally enjoy doing in my golden years (Realised now I'm getting more cautious about calling people uncle or auntie. I used to think that 30 is old when I was 15! I don't want to be called as auntie even when I'm 60 😂) But still, number 1 choice would be to travel and explore the world in a caravan 🤭
It's a very small park, perhaps the entire loop around it is maybe just like the 400m stadium track's distance.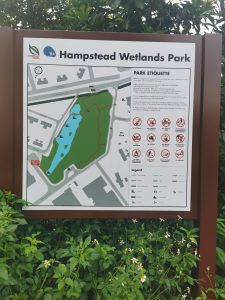 There's lifebuoys around, but hope the human beings species is sane enough to know that the area is not meant for swimming 😂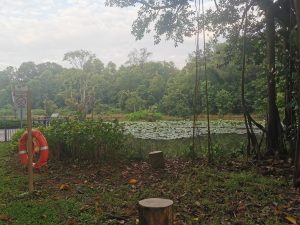 It's a very beautiful "pond" with white lotus flowers blooming in the morning. When I just reached from afar, I thought those were cranes 🤭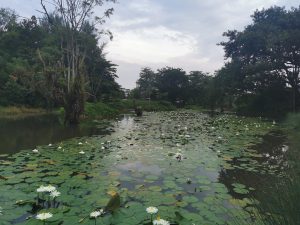 There are nearby cafes and eateries. Also, as above mentioned, beautiful sunset view of Seletar airport so I would recommend to explore the place in the evening and then enjoy a dinner there ❤️