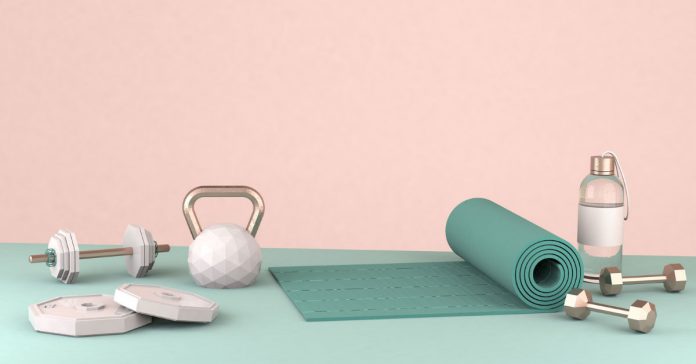 Working out carries an innumerable number of benefits for your body. But not everyone can afford a hefty gym subscription fee. Even for those who can, it's always possible that the gym is so far away that going there is just not practical.
Because of these reasons, more people have started to workout at home. While doing so offers more convenience, exercising in your house is also quite tricky because you don't have the advantage of accessing the vast collection of machines a gym provides. To counter this problem, and to make your home workouts more productive, we've compiled a list of the best home workout equipment that's available out there.
1. TRX Fit System
If you're more focused on doing bodyweight exercises, the TRX is an excellent piece of equipment to purchase.
A gym essential that's easy to carry and can be hung anywhere on walls, the TRX helps you perform pull-ups, dips, and other similar bodyweight exercises. The TRX's handles are also finely engineered to offer the most significant amount of comfort during your exercise regimen.
2. Hyperwear Sandbell Sandbag
Sandbags are similar to your typical dumbbell, with one small difference. When exercising, the sand inside them begins to shift continuously, causing you to strain numerous smaller, harder-to-reach muscles in your arms and stomach.
You can do cardio exercises with this equipment by picking it up and throwing it repeatedly on the floor. The neoprene material, which the sandbags are made of, ensures that your flooring isn't damaged. If you're looking for an alternative to fill your sandbag have a look at some sandbag filler ideas.
If sandbags aren't your thing, and you're looking for an alternative cardio workout, GroomAndStyle is a great option to check out. They offer the highest quality treadmills at a very reasonable price to use in your home.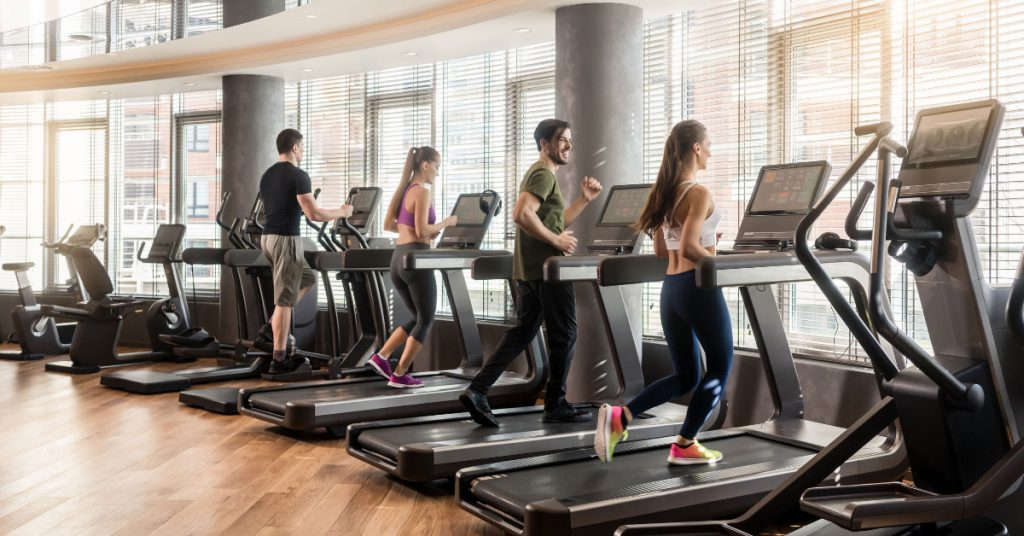 3. Resistance Loop Exercise Bands
When it comes to versatility, nothing beats resistance bands. They can be used anywhere in almost all types of exercises. Whether your goal is muscle recovery or resistance build-up, these easily adjustable bands are a significant investment to make for your fitness equipment.
They're also highly durable, so you can incorporate them into a high-intensity workout session without damaging them.
Furthermore, many brands sell them along with e-books, offering various instructional exercise videos to help in your fitness routine.
4. Gliding Discs Core Sliders
A great way to improve your core is by purchasing disc sliders. Later on, as you become more familiar with them, they can also be added to your upper body workout sessions.
If you don't prefer heavy lifting, disc sliders will also offer you the same benefits without all the burdensome lifting. What's even better is that you can create an entire exercise routine around these discs, saving yourself the expense of a gym membership.
5. Squat Machine
Everyone wants glutes that are dreamy to look at. The squat machine will help you achieve this goal. Try this equipment out in your next squatting session, and you're sure to feel the burn.
It's also easily foldable, so you don't have to fill up your house's space with it. Just do the exercise, wrap it up, then place it in a corner.
6. Foam Roller
Exercise is important, but cooling off after your workout is equally significant because you don't want to injure yourself and remain out of action for the next 2-3 months.
As a substitute for your post-workout stretching, foam rollers are an excellent option to try. They're known to effectively deal with muscle-soreness and body stiffness, giving you a friendly, relaxed feeling after an intense workout.
Some of the critical exercises to increase flexibility are also done on foam rollers. Using them ensures that your intense gym sessions don't damage your muscles, keeping them working smoothly.
7. Kettlebell
You can build the perfect set of 'guns' at home by using kettlebells. The sturdy iron makes them last for many years without deteriorating in quality. Furthermore, they also come in handy for both single and double-handed exercises.
Kettlebells are great for squatting, swinging, twisting, and many other exercises. When purchasing them, you have to be careful in choosing a weight. The weight must provide the right amount of challenge for you.
8. Jumping Rope
A jumping rope is great for losing weight and elevating the heart rate. It's used in a broad array of enjoyable activities, such as jumping, skipping, double and triple jumping, etc.
The foam handles offer a secure and comfortable grip, and the steel wires ensure that you get a smooth and uninterrupted exercise experience.
Jumping ropes are a piece of equipment that we would recommend even to those who aren't frequent exercisers.
Time To Begin Your Workout
Now that you know what equipment you need to begin working out from your home, it's time to start. Go pick up those kettlebells and get to it!