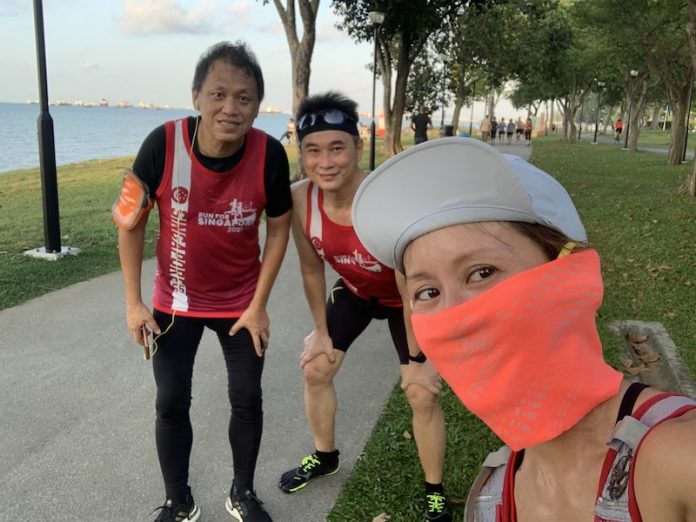 So now we have entered into Phase II of the COVID 19. Small groups exercise are actually allowed for not more than 5 people.  Most gyms, yoga and dance studios have also opened their doors but to a limited number of students to prevent any spread.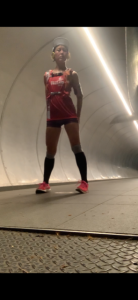 Many of the activities now have to be a limited number of people and also contact, this goes for running too.  With all the races cancelled, if you are interested in doing a longer distance, you will need to make your own preparations and plan your own route.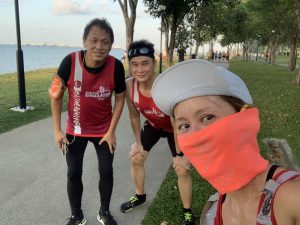 East Coast Park Your Best Bet
Longer distances about FM can be rather tormenting to run in Singapore as it is relatively small and there is traffic everywhere.  My favourite training is to go to East Coast Park, kinda very usual suspect, but for a lady solo, this could be the best as it is open and also has people around so even if you met with some difficulties there is always help.  One good thing about ECP is that there are toilets almost every 2-3km where you can fill your water bags and freshen yourself.  With the elimination of traffic lights, you can enjoy a smooth run up and down the park and easily clock 30 km and above if you go all the way to Changi.
Bay Area Scenic Instgrammy Location
To take some nice photos for commemorating your long runs.  You can shift back to the bay area, where the Gardens by the Bay, MBS and CBD buildings adds on to spruce up your photos for posts in FB or IG.  One thing good about the Bay area is that there are ample toilet areas and also convenience stores for you to replenish anything you need.
Some Preparations to Note
Running alone for long distances in Singapore is not that difficult as we are more a less a very urbanized country, but there are also things to look out for. Traffic is probably to me, the more "dangerous" aspect, as motorists here can be quite impatient to sports people like cyclists and runners. Do keep to pedestrian lanes as far as possible and also keep to the traffic lights because you never know when a crazy vehicle might show up. Running during COVID period is more chillax. There are people who still push forward but do always be aware of your environment. The last thing you want is to get into unnecessary injury during the peacetime training.
I always bring along a 1.5Litre water bladder when doing longer distances, I prefer the bladder because its like hassle-free and just one 1.5 can keep me 25km.  Some people prefer water bottles in front of their vest.  There are no hard rules on this, try a few different styles and find the ones that suit you best. Also not such much on the brands to use, to each its own, common brands that people go for are Salomon, Raid Light, Instinct etc.  But to me is some nice cheaper options from Decathalon or Lazada works well for you, why not?
Whatever the case is, the main things I feel is that you should have these:
Hydration in any form
Sodium tabs (for those who really sweat a lot and cramp). I personally never use before but I do hear of Heatstroke due to lack of sodium
Some food. Well for Singapore, there is food everywhere, so you might want to skip this option but having it handy might be good.
Plaster: for those unexpected abrasions.
Ezlink card and small money
HAND PHONE
Simple as that, basically the HP can do wonders already. But make sure you have enough power though.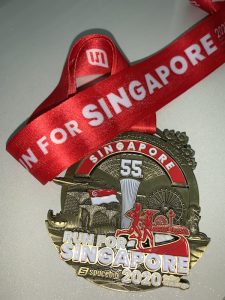 So now I have left to explore the far West and North of Singapore. I hope some of my small experiences here has some benefits to some of you.