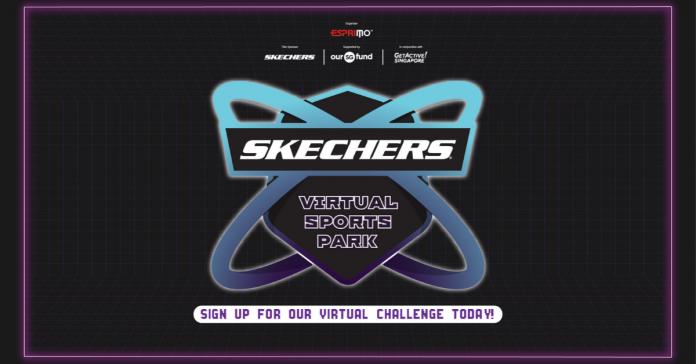 Esprimo is "Bringing the event to you" through a virtual platform that can be accessed anytime, anywhere!
The SKECHERS Virtual Sports Park is a virtual event organised by Esprimo Pte Ltd, sponsored by Skechers Singapore and supported by GetActive! Singapore.
Through the SKECHERS Virtual Sports Park, participants and/or viewers can engage in various activities such as Zumba, Fitness Workout, Tai Chi, and other activities that promote a healthy and active lifestyle for all ages. It also features a race segment for participants to challenge themselves to complete 25km, 75km, 150km within 60 days, with the choice of cycling and/or running.
New workout sessions are uploaded every week! Check out the schedule here!
3 reasons why you should visit SKECHERS Virtual Sports Park:
✅ Complimentary park admission
✅ Unlimited access to virtual workout sessions
✅ Stand a chance to win 1 year's supply of Skechers footwear (T&C apply)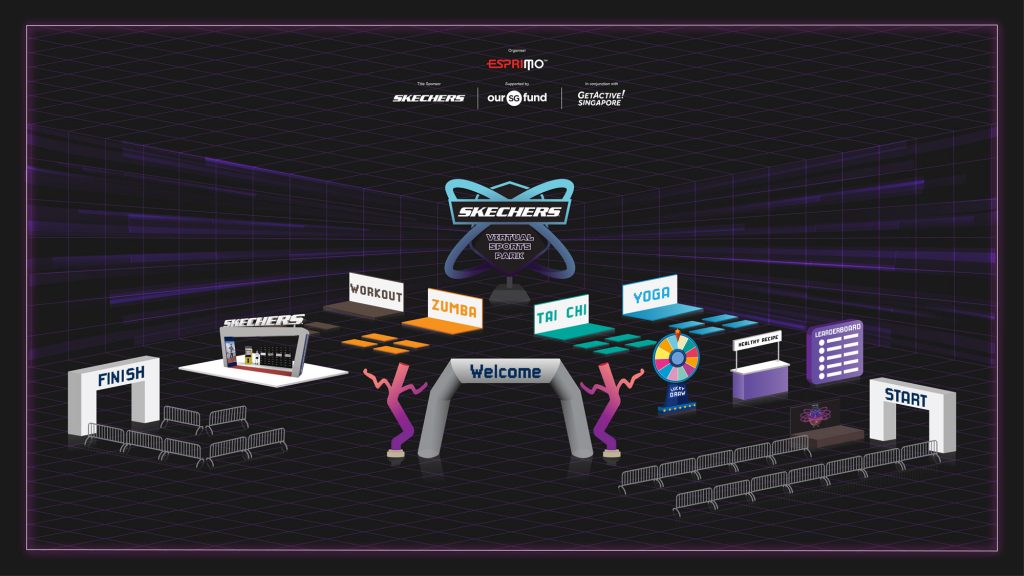 SKECHERS Virtual Challenge
How to participate in the virtual challenge?
1) Choose your challenge distance: 25KM | 75KM | 150KM & Register for S$20 at the 'START' gantry
2) Simply run🏃🏻 and/or cycle🚲 using a GPS tracking app or an indoor treadmill within the challenge period.
(Challenge Period: 30 July 2020, 00:01hrs to 30 September 2020, 23:59 hrs)
3) Submit screenshots from your tracking app OR photos of your treadmill dashboard showing clearly your progress at the 'FINISH' gantry ⏱ You can track your progress as you go along!
4) 🏅Upon your completion within the challenge period, just sit back, relax and receive your entitlements at your doorstep! Easy peasy!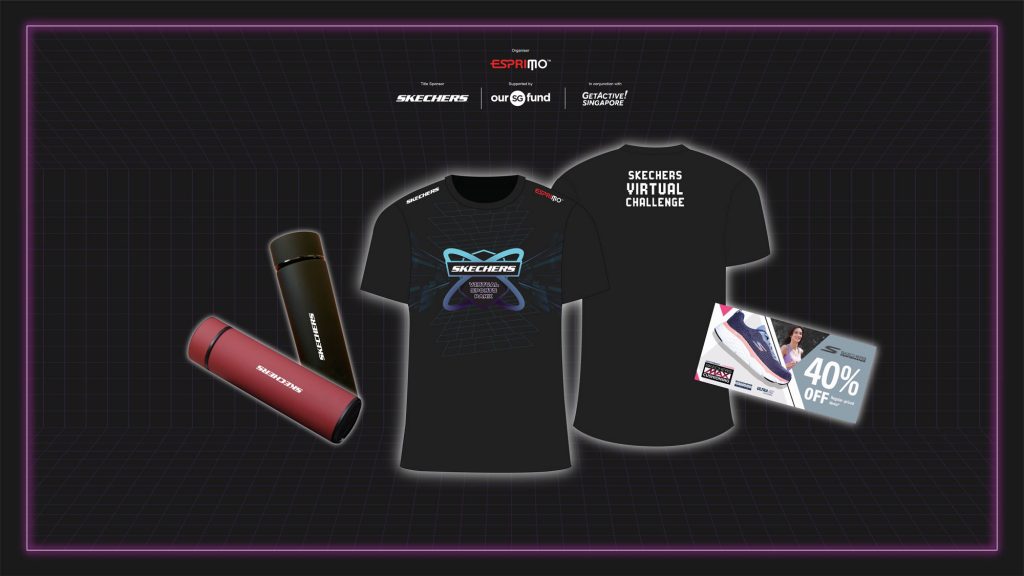 Join the challenge now and receive these limited-edition entitlements from SKECHERS!