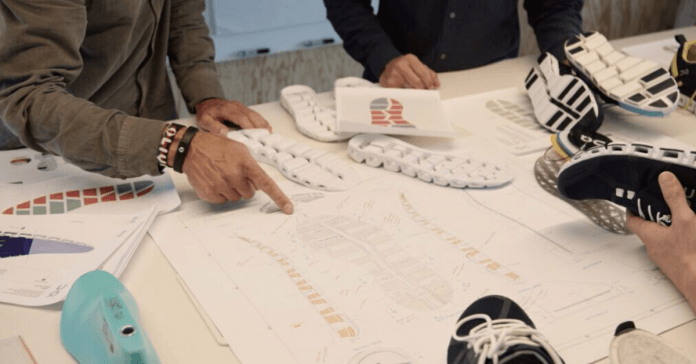 Swiss Performance brand, On, introduces the CloudTec® Technology which the outsole provides soft, cushioned landings. On features the first cushioning system that is only active when you need it – during the landing, but doesn't get in the way during take-off. This allows On to provide more under-foot protection than any other shoe on the market.
On also fosters an efficient running style, allowing the runner to land more forward on his or her foot as well as to adopt a centred and energized running position. The Speed Board™ flexes over the whole length of the shoe, making it the best rolling shoe on the market. Combined with your Cloud-activated muscles, this results in a shorter ground contact time.
On's intelligent cushioning allows for a minimalistic, lightweight construction in line with the latest research on the natural movement of the foot, i.e. a low heel-to-toe ratio, being close to the ground, and supporting the spiral dynamics of your foot.
Additionally, On puts you back in control: By slowing down the impact and providing less of a lever in the heel (thanks to the low profile), overpronation or supination forces are greatly reduced. What is more: the Clouds act like small Swiss Balls for your feet, activating your muscles and enabling yourself to stabilize and control your foot strike naturally – without the artificial support of an orthotic.
The New Generation Cloudflow
Ready, set, flow. On releases the all-new Cloudflow, a record-breaking shoe chosen by athletes, refined through training, competition, podiums and smashing personal records.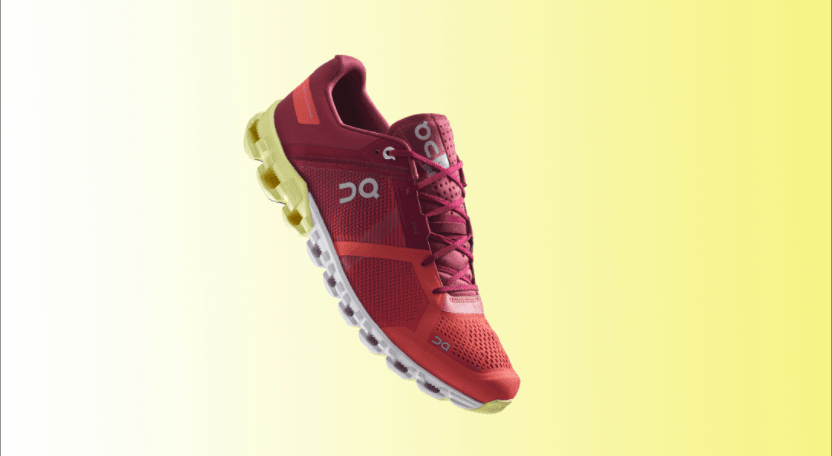 With more comfort and kick with the addition of Helion™ superfoam, the Cloudflow is highly responsive and fully cushioned for optimal training and racing. The Helion™ foam combines high-performance properties, delivering durability and rebound at a previously impossible level. 18 Helion™ Cloud elements combined with an even more explosive Speedboard turns impact into acceleration. Plus, the new lacing configuration and reshaped Clouds allows for softer forefoot landings and more support at high speed. All in all, a winning combination.

New Colours
Cloudswift Black | Rock
Run the city in the light, swift shoe with full road protection. Features Helion™ superfoam for high performance in urban environments.
Cloudswift Black | Rock

Cloudswift Black | Rock
CloudTec® in Helion™ superfoam gives the Cloudswift cushioning with zero compromises. Engineered for urban running, Helion™ is light on weight but big on energy return and durability. Temperature resistant, it provides the same unrivalled performance in hot and cold conditions. Durable rubber reinforcements provide high traction at high speed, even on wet roads.
The breathable engineered-mesh of the inner sock construction keeps your feet cool, even when on-the-road temperatures soar. Strong yet stretchable, the TPU mechanical side band delivers gentle midfoot support during swift city sprints. It also gives you a hiding place to stash your laces.
Cloudace Graphite | Rock
Maximum cushioning, support and speed for even the most demanding runner.
Cloudace Graphite | Rock

Cloudace Graphite | Rock
The most advanced application of CloudTec® and Zero-Gravity foam offers ultrasoft landings and constant comfort. The Cloud elements feature slightly different materials in the heel and forefoot areas for a more secure landing. An extra-wide, liquid-injected Speedboard stabilizes each phase of the rolling motion and propels you forward with an explosive take-off.
The premium technical mesh upper is designed to both vent the forefoot and provide stability where it's needed. No-sew tape reinforces and provides midfoot stability, evenly distributing pressure across the foot. The super-light dual-density sockliner constructed from compression EVA and memory foam aids the moulded 3D heel pads in providing a supremely snug fit and hold.
Cloud X White | Black
For those that love to run and then some. The shoe to take with you for a running remixed companion you can count on.
Cloud X White | Black

Cloud X White | Black
The CloudTec® sole of Cloud X is made for explosive movement in all directions. The zero-Gravity foam keeps weight to an absolute minimum for maximum mobility. The lean, engineered heel cap is precision-moulded to keep you stable without strain. The dual-density sock liner and seamless tongue are both designed for comfort and hold in mixed-sports workouts.
A function-oriented knit-weave upper uses an engineered mesh of the highest quality and material strength. Light and breathable, it supports without restricting freedom of movement and helps keep your feet cool when the workout heats up. Reflective details ensure night visibility.
Cloudflyer
Made to support any runner and running goal. One of the lightest, cushioned support shoes in the world.
Cloudflyer Grey | Orange

Cloudflyer Grey | Orange
Twelve wider Cloud elements provide a larger surface area underfoot for added stability. At the same time, Zero-Gravity Foam cushions while keeping the weight low. The Clouds are configured to reduce inward rotation on landing and combine with the internal Speedboard™ allow for stable, natural transitions every stride.
Cloudflyer White | Coral

Cloudflyer White | Coral
Support never felt so light. Combining stability with agility, the Cloudflyer takes you further, faster. Surprisingly soft landings and explosive take-offs. For elite athletes, running rookies and everybody in between, it's ideal for increasing distance or volume. A true fan favourite, the Cloudflyer is a fully cushioned support shoe that weighs next to nothing. So your long run now feels shorter.
Versatile Apparels for All Fitness Enthusiasts
How do you make an item of clothing feel like an essential, go-to, timeless piece? First, design for maximum functionality. The rest will follow. Since it's inception, On has stayed true to its design principle of form follows function and On's all-new apparel collection is no different. Stylish and reduced to the max, each piece of the collection can be used for any activity.
From biking to work in the morning, yoga at lunch or exploring the outdoors over the weekend, the On Essentials collection is all you need.
Men – Tank-T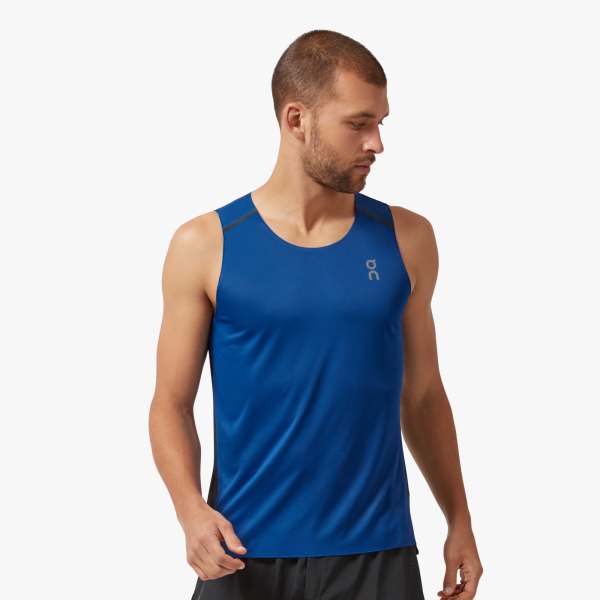 Sleek in shape, this tank top features fast-drying, high-tech fabrics that shield and protect yet keep weight to a minimum. This running tank is made with fast-drying high-tech fabrics in a stripped-down design for extreme lightness.

The Tank-T is made from a lightweight Japanese knit fabric, selected for its ability to keep weight low while delivering high performance. It transports sweat quickly away from your skin for comfort when the temperature rises. Highly breathable, it also dries at rapid speed to help you feel fresher, longer.
Performance-T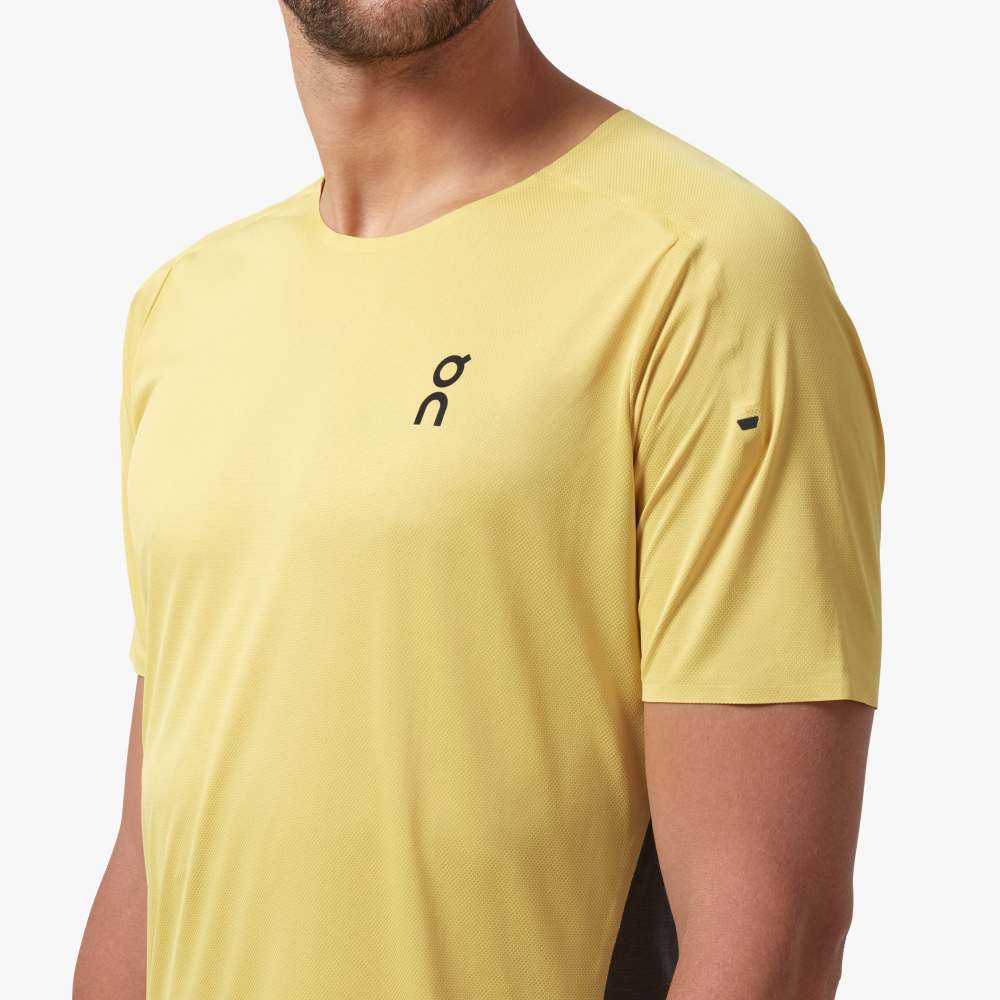 The performance running T-shirt is for racing. Reduced to the max, it balances ultralight protection with breathability and freedom.

The Performance-T is Swiss-engineered to support running of the highest level. It features a blend of high-tech fabrics in a stripped-down design for extreme lightness. All seams are taped, not stitched so it feels like you're wearing nothing. The protection you need, in a style everybody will want.
Women – Active Tank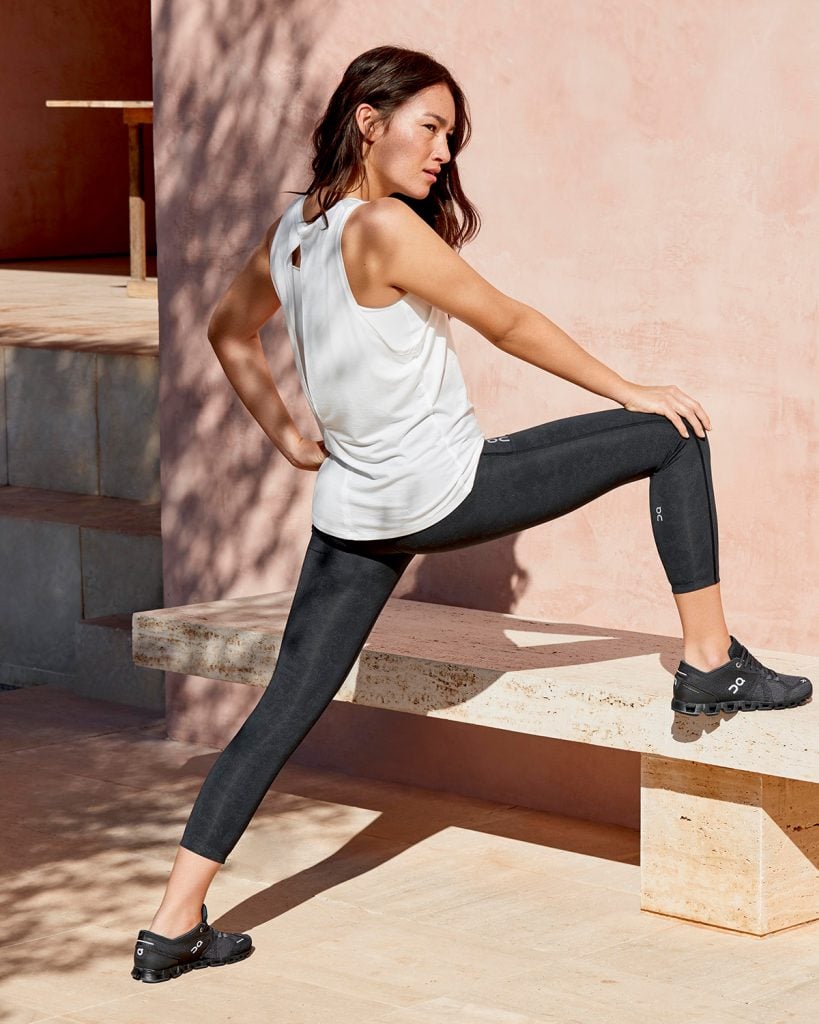 The simple yet sophisticated tank top is more than just an essential. It consists of 93% Lyocell (Tencel), extracted from eucalyptus trees. Cooling effect, odour control and good moisture dissipation are just some of the many advantages of this material. A slit on the backside provides additional airflow and increases the range of movement, making the lightweight Active Tank not only ideally suited for all intensive sports but easily transitioned for all-day wear as well.
Active-T Breathe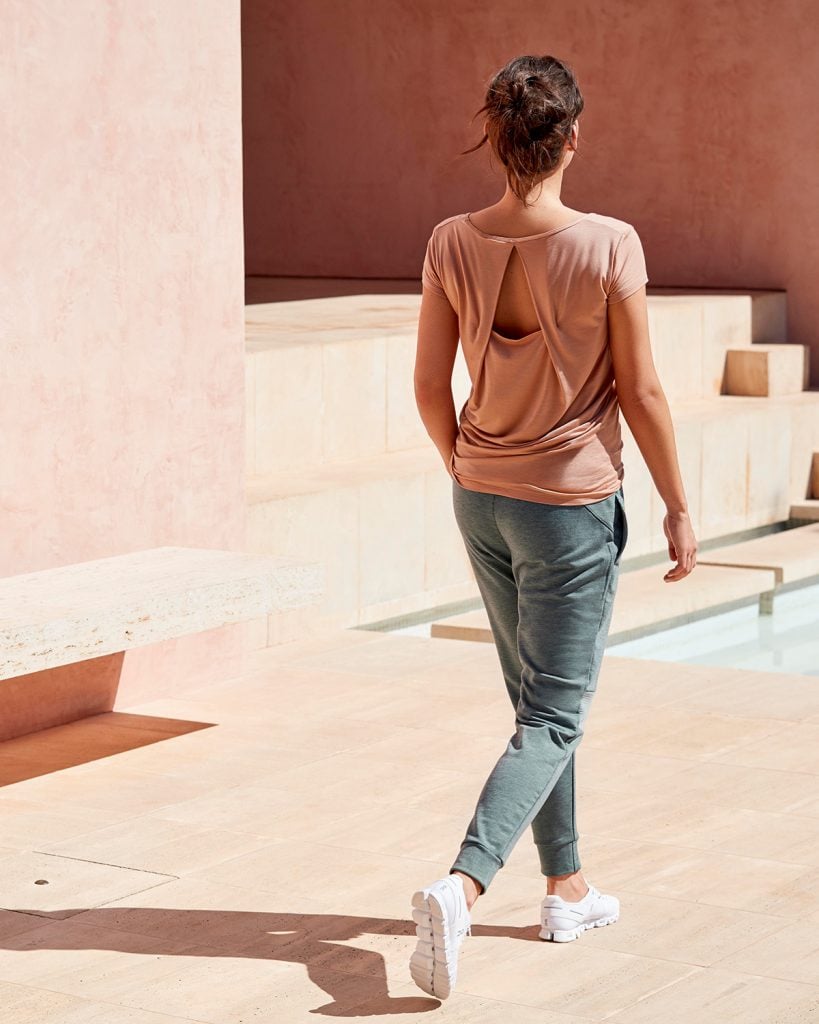 The Active-T Breathe combines style and functionality. Like the Active Tank, it is also made of Lyocell, a sustainably produced material. This material retains shape and structure for longer while drying faster than you can sweat. The smart T-shirt also has a subtle opening at the back, providing faster ventilation. The Active-T Breathe combines a unique feminine cut with a pleasantly soft feel. This makes it the perfect companion for sports and everyday life.
On has recently launched its Singapore Facebook Page. For more products, information and updates, please visit On Facebook page.
Alternatively, You can find On products in all Running Lab and LIV ACTIV stores!
– LIV ACTIV: https://www.facebook.com/livactivSG/
– Running Lab Singapore: https://www.facebook.com/runninglabsingapore/
– Running Lab Malaysia: https://www.facebook.com/RunningLabMalaysia/