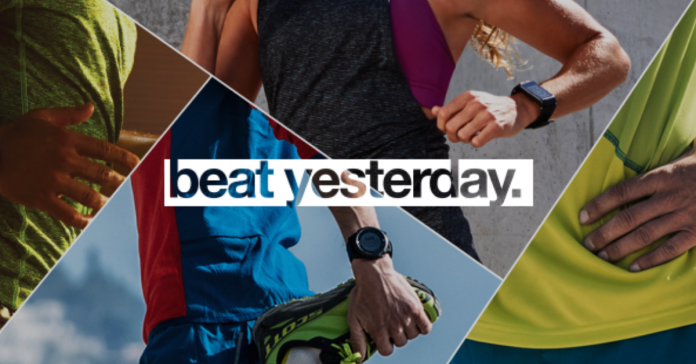 As we enter a new month, have you exhausted your list of virtual and home workouts? Unfortunately, sports, recreation and outdoor facilities will not be open just yet so we can't go back to sweating it out at our favourite gyms. Fret not, be it adding on to your ever-expanding list of home workouts or learning about the benefits of Garmin's wide range of smartwatches, Garmin has a variety of virtual classes for you to join in June.
GarminMyRun Virtual Workout with Garmin Ambassador, Arthur Tong
Starting from 9 June, work out together with Garmin ambassador, Arthur Tong, every Tuesday at 7 pm. A triathlete and strength & conditioning coach, Arthur is sure to elevate your workouts to the next level. Join him on Google Meet as he guides you through various mobility and strength exercises for 30 minutes that will get you working up a sweat. Unable to join at 7pm? Don't worry, the session will be recorded and uploaded onto Garmin's YouTube page.
Participants are encouraged to go for a run post-workout to complement the exercises. Plus, stand a chance to win Garmin premiums and vouchers when you post your run on Garmin Sports app and social media with the hashtag #garminmyrun. 
Garmin Wellness Series
Keen to learn more about Garmin smartwatches? Tune in to Garmin's wellness sessions held on Thursdays, 11 & 25 June 2020 on YouTube. Hosted by Garmin's Community Manager, Edwin Shen, learn more about the body's five key health indicators and how Garmin can support you to achieve your fitness goals. Understand the different series of Garmin smartwatches and how they complement your active lifestyle. 
On 25 June, Garmin's session will be co-hosted with Arthur Tong sharing about how you can increase the intensity of your post circuit breaker training. Follow Arthur and Edwin as they bring you through various training concepts and simple bodyweight exercises that you can follow and how Garmin smartwatches can be used to track your training performance.
Join Garmin's Weekly Virtual Community Ride
Prefer cycling and own a bicycle trainer at home? Join Garmin's virtual community ride on Zwift every Thursday at 6.30 pm and stand a chance to win Garmin premiums. Follow GarminSG on Zwift and get ready to compete and train with other riders in this interactive virtual course that helps to alleviate the boredom often associated with indoor cycling.