In view of the current COVID-19 situation and measures implemented by the governments, we have asked some of the National Athletes to share some tips with our running and sports community on how to stay physically, mentally and/or nutritionally healthy during this period.
1. How do we stay active or physically healthy during this period, considering that we are encouraged to stay at home as much as possible?
Untuk pegiat lari seperti saya juga yang sedang belajar. Selama masa pandemi virus covid-19, Kita mesti harus menjaga pola hidup sehat yang talah dianjurkan oleh WHO. Selain itu, kita harus lebih kreatif untuk membuat gerakan-gerakan seperti workout training dengan menggunakan barang atau alat yang ada di rumah.
[Translated by JRL]
For running enthusiasts like myself who are still learning too, during this COVID-19 virus pandemic, we must have a healthy lifestyle as recommended by WHO. Also, we have to be more creative in our exercise regime. For example, using things or items already found at home during our exercise training workout.
2. How do we stay calm during this stressful period?
Selama pandemi covid 19, kita tidak tahu sampai bila virus ini akan berakhir. Namun saya selalu berdoa kepada Allah SWT. Sentiasa berwaspada dan tetap tenang. Bermain permainan, baca buku solat serta melakukan latihan2 ringan di rumah.
[Translated by JRL]
With this COVID-19 pandemic, we are not certain how long it will end. Nonetheless, I always pray to Allah SWT. To be careful and stay calm. I'll play games, read religious books and engage in light activities at home.
3. Are there any simple nutrition plans, tips or recipes that we can follow?
Untuk makanan, saya hanya makan yang sudah disediakan di rumah. Makan dan minum cukup serat asupan nutrisi buah serta suplemen.
[Translated by JRL]
For my meals, I would only eat food prepared at home. Nutritious food and drinks with high fibre fruits and supplements.

---

ABOUT ASMA BARA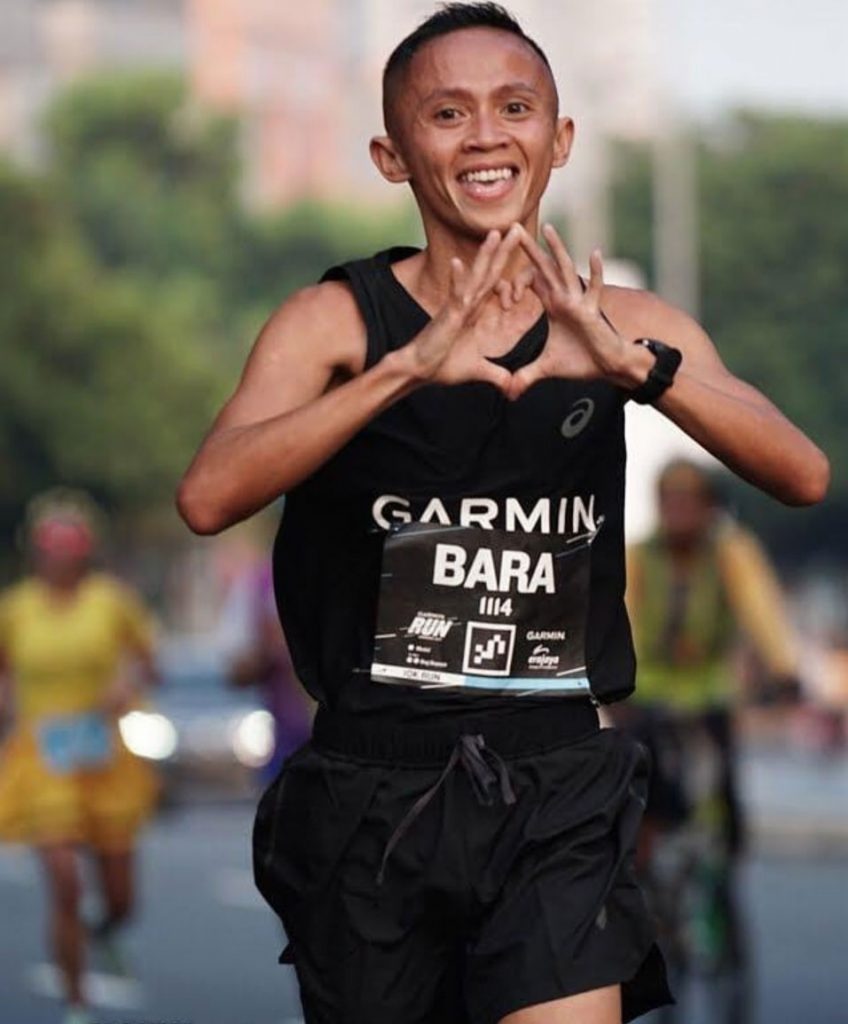 Asma Bara is a Team Indonesia Marathoner who represented the country at the Southeast Asian Games 2017.
Asma's other achievements included a win in the Indonesian Men's Category of the Borobudur Marathon 2019 with a time of 2h39min and 3rd placing in the Indonesian Men's Category of the Jakarta Marathon 2019 with a time of 2h38min.