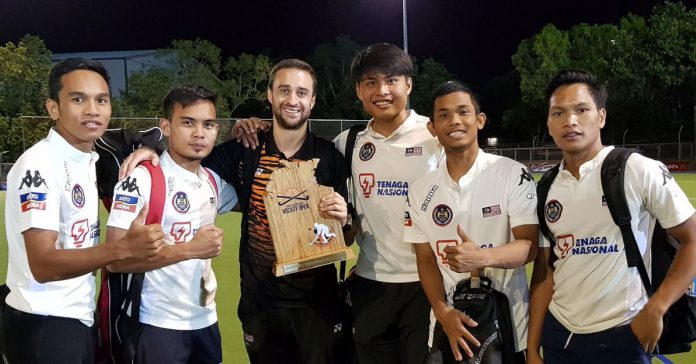 In view of the current COVID-19 situation and measures implemented by the governments, we have asked some of the experts to share some tips with our running and sports community on how to stay physically, mentally and/or nutritionally healthy during this period.
1. How do we stay active or physically healthy during this period, considering that we are encouraged to stay at home as much as possible?
This varies for each individual, as COVID-19 has changed all of our daily routines. Some people may now find themselves with additional cooking/cleaning/childminding responsibilities! Furthermore, people's living arrangements differ considerably, so giving guidelines that remain relevant for those in apartment blocks, compared with those who have garden space, is difficult.
Nevertheless, try to identify your windows for physical training and protect these as much as possible, so that the regularity of your training remains. Research indicates that training intensity should be prioritized over volume or frequency to maintain physiological adaptations, but we must adapt to new training methods progressively, otherwise, we will just find ourselves with aches and pains. For example, if we are used to running 3-4 min, 1 km intervals at ~95% of our maximum heart rate, trying to replicate this heart rate response the next day through running on the spot and burpees is probably not going to end well. So let your body adjust to the new forms of training (whatever you can do in your individual circumstances e.g. indoor cycling, circuits) for 1 or 2 weeks, but have in the back of your mind that intensity should be prioritized over training for hours trying to achieve lots of volume.

2. How do we stay calm during this stressful period?
Be realistic in the goals of your training. This is not a period where we can target huge improvements. First and foremost it's important to training regularly to remain healthy and happy. Secondly, we are trying to maintain our previous training level, rather than chase improvements.

3. Are there any simple nutrition plans, tips or recipes that we can follow?
One 'benefit' of the Movement Control Order is having more time at home. This allows better meal planning and gives us the time to learn more about the content of certain foods, which we may often overlook in our busy 'normal' lives. So I would encourage people to see this as an opportunity to learn more about nutrition because an engine is only as good as the fuel that goes into it. It is also worth keeping an eye on the Institut Sukan Negara (ISN) social media channels (Twitter, Instagram, Facebook) for healthy eating infographics from the team of experts who fuel the national athletes.

4. Are there any recommendations on resources (youtube channel/video, social media pages, blogs, books, podcasts etc) to refer to?
If you find the solitude or confinement of the MCO affects your desire to self-motivate for training, then follow some circuits on YouTube. Your first priority should be to stay active so you can feel good during this period. There are a plethora of free, join-along classes on a range of online streaming sites, so have a search online and find something that helps motivate you to stay active.
---

ABOUT DR CARL JAMES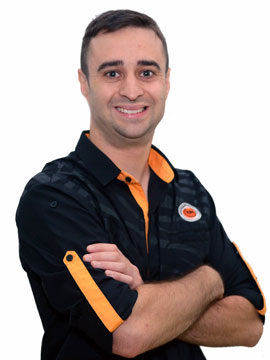 Dr Carl James is an applied physiologist at the National Sports Institute of Malaysia. He has provided scientific support to Malaysian Squash and Hockey teams for the 2018 Commonwealth Games and Asian Games, where these teams delivered historic medals.
Dr Carl's PhD investigated acute and chronic interventions to aid endurance performance in hot and humid conditions. He is also a BASES accredited physiologist and Chartered Scientist, having completed a variety of scientific support work.