In view of the current COVID-19 situation and measures implemented by the governments, we have asked some of the experts to share some tips with our running and sports community on how to stay physically, mentally and/or nutritionally healthy during this period.
1. How do we stay active or physically healthy during this period, considering that we are encouraged to stay at home as much as possible?
Have a time table of your workout. Likely more towards home base workout.

2. How do we stay calm during this stressful period?
To tell people to stay calm during "not calm" time, doesn't help. Because it's already happening. To stay calm in all things, we must first anticipate the coming event. The best way is to tell yourself it is going to be a long but temporary issue, and it is not the end of everything. Keep yourself occupied, be it is workout, cooking, reading etc. After all, we have the internet.
3. Are there any simple nutrition plans, tips or recipes that we can follow?
Eating well is one of the key components of fitness.
Everyone is different when it comes to food and nutrition. Get some tips from the internet and look for your preference. Pasta can be a healthy dish and can be unhealthy too. Too much or too little of anything can affect your body.

4. Are there any recommendations on resources (youtube channel/video, social media pages, blogs, books, podcasts etc) to refer to?
Understand that we can't go to the gym anymore. There is plenty of home-based workouts which you can find on the internet. Eg, bodyweight workout, stretching etc
As for nutrition, plenty!

---

ABOUT DAVID LIM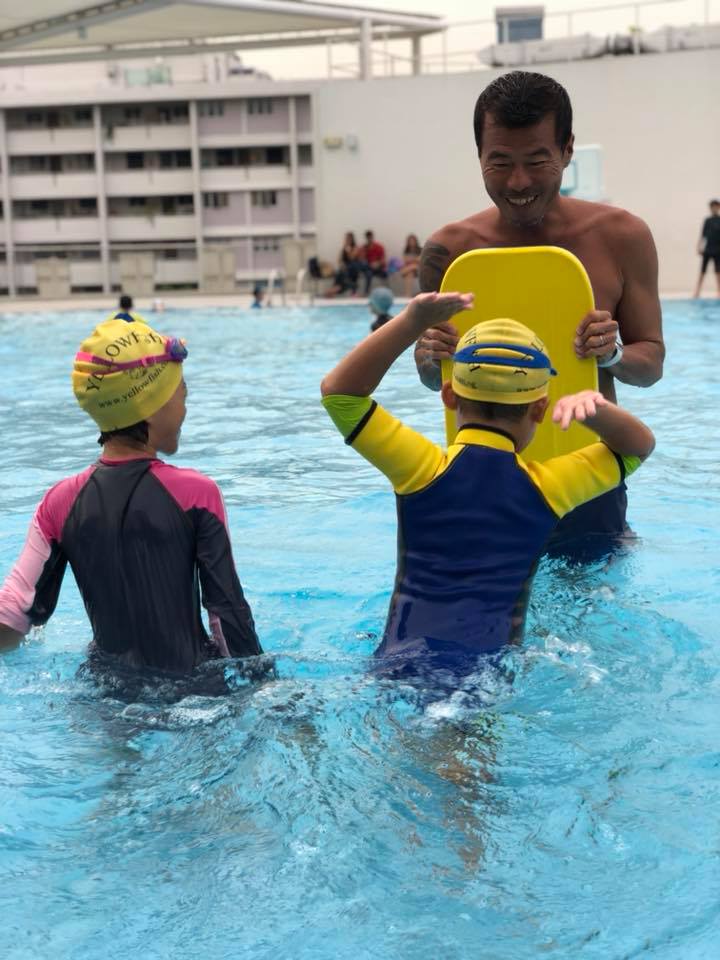 David Lim, more commonly known as Yellowfish, is a 52 years old full-time swim coach at Yellowfish.
David has been coaching swimming since 1993. Coaching children has always been his favourite. As children learn faster through having fun, he uses toys and incorporates fun ways of teaching with the "show-and-tell" method.
During his free time, David swims, bikes and runs to stay healthy. He also loves spending time with his family and his dog. He still actively participates in Triathlon and Running events.