In view of the current COVID-19 situation and measures implemented by the governments, we have asked some of the National Athletes to share some tips with our running and sports community on how to stay physically, mentally and/or nutritionally healthy during this period.
1. How do we stay active or physically healthy during this period, considering that we are encouraged to stay at home as much as possible?
With the current restrictions, parks, park connectors etc are gonna be crowded, the last thing we would want is to go into a complete lockdown. Many fitness enthusiasts have come up with free videos on what you could do at home. Don't forget to take rest days in between too! During this period, it is easy to snack more frequently, stock up your fridge and home with wholesome foods like yoghurt and nuts.
2. How do we stay calm during this stressful period?
Be understanding and kind, do not spread or believe in the myriad of the fake news floating around. Focus on what you can control at the moment, take care of yourself and engage in activities that would help you to wind down after a hectic day with the kids or work, it could be stretching or meditation before bed.
3. Are there any simple nutrition plans, tips or recipes that we can follow?
I buy wholesome and ready to eat foods and fruits like blueberries and yoghurt as snacks. For meals, I prefer doing takeaways to support the local businesses as much as possible.
4. Are there any recommendations on resources (youtube channel/video, social media pages, blogs, books, podcasts etc) to refer to?
For volunteering and helping the needy during this period:
– https://www.foodfromtheheart.sg
– https://www.willinghearts.org.sg
– https://engineeringgood.org
For relaxation:
– Insight Timer app
For free workouts:
– Asics studio app

---

ABOUT SERENA TEOH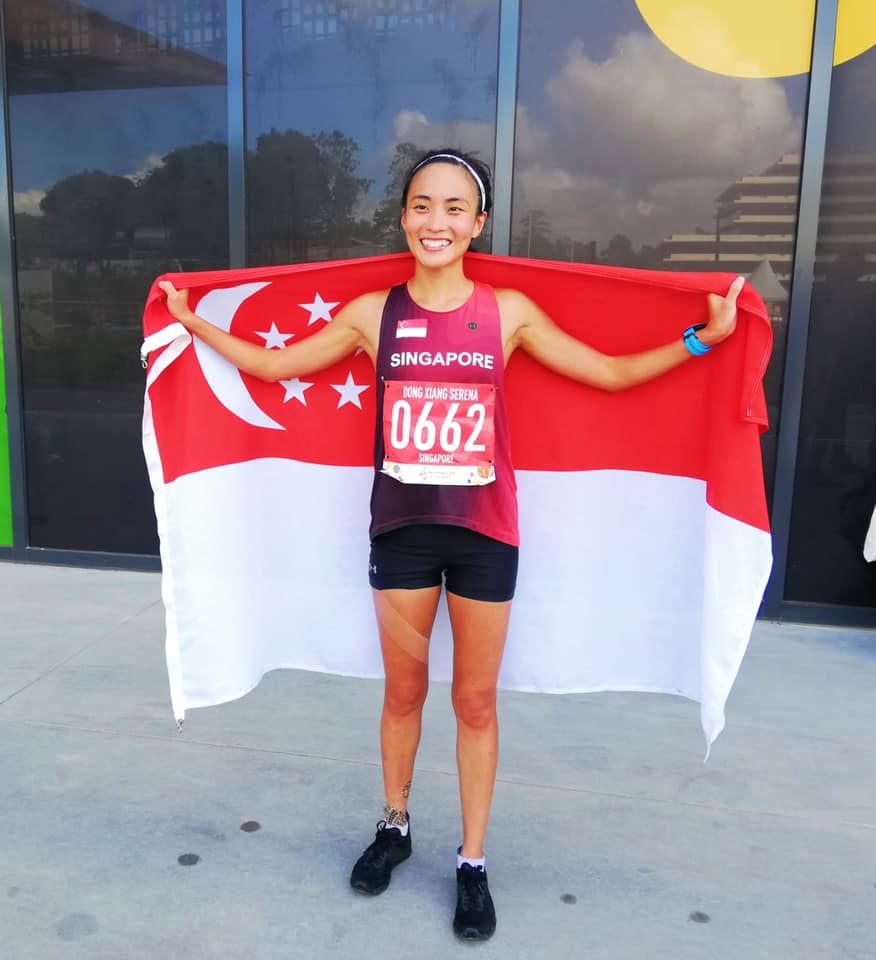 Serena Teoh is a Team Singapore Marathoner who represented the country at the Southeast Asian Games 2019.
Her other achievements included clocking 1h22min to finish fourth at the Gran Canaria 2019 Half Marathon in Spain and running the Tokyo Marathon 2019 in 3h00min to qualify for the SEA Games.
Serena has a full-time job as a Risk Manager at Southern Ridges Capital.