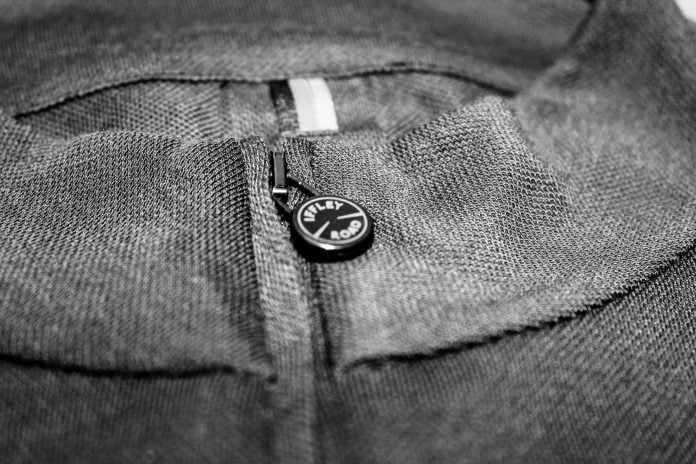 A piece of history to carry you forward
Sir Roger Bannister was a British middle-distance runner. He broke the 4-minute barrier on 6 May 1954 at Iffley Road track in Oxford, England. He was 25 years old at that time and was studying to become a doctor. Bannister's accomplishment was reported all over the world and he was crowned as the greatest distance runner of his time. He was knighted in 1975 and lived till the age of 88. This is the story behind the world-famous Iffley Road Track, where history was made. 66 years on, the legend of this famous venue still lives and breathes in all runners. It played a significant role in shaping the world of running and is a symbol of athletic performance and glory.
If you want a piece of history that you can carry with you, to showcase to your fellow running buddies that you hold true to the values and virtues of the sport of athletics and distance running, Iffley Road's running kit is highly recommended. Iffley Road is a running apparel brand from the UK. They produce high quality and stylish running kits suited for runners of all levels. They believe in producing sustainably to limit their impact on the environment, which is something that I, myself am an advocate of. Claire Kent, co-founder of Iffley Road was kind enough to send over the Sidmouth Striped Half-Zip Top, together with some other products, to me for a review. This review will focus on the design, performance and comfort of the half zip top.
Before going into the specifics, I would like to talk a little bit about the packaging. The half zip top came neatly packed in a cream coloured drawstring muslin pouch with the Iffley Road logo embroidered on it (which I absolutely loved!). What I really liked about it was that the pouch came in handy especially when I needed a place to put my dirty running kit, post-run/workout. It also did not take up much space in my gym bag. It made transporting my gear easy and hassle-free.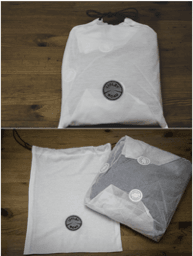 Design
After removing the half zip top from the pouch and opening the protective wrapping paper, I examined the design of it. My first impression was that it looks simple and that it will not attract the same kind of attention that the other conventional running brands would. The colour of the half zip top is stated on the online store as "Night Sky," which is a colour that is very new and different. Iffley Road believes that running is timeless, just like their style. Their kit is designed to look smart and at the same time, give you all that you need to have a good workout. I instantly knew that the half zip top would look great, not only in the gym and on the track, but around the office as well. If you are the type that goes for a run before heading straight to the office or if you do your runs after work, this kit is certainly for you. The Iffley Road design and style is perfectly suited for those who want to lead a balanced lifestyle.
The Iffley Road logo is printed on the zip pull giving the kit a subtle touch of class. The classic tri-stripe ribbon is sewn on to the back of the kit on the inside and outside. According to Iffley Road, the tri-stripe ribbon pays tribute to the original Amateur Athletics Association (AAA) colours from the 1950s. In my opinion, this is a unique feature that brings back history and serves as a reminder of the trailblazing glory of the old days.
Performance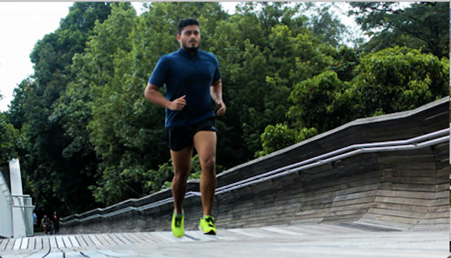 The most distinctive technical feature of the Sidmouth Striped Half-Zip Top is the bespoke drirelease® piqué fabric that Iffley Road states on their website to be lightweight, soft, durable and effectively wicks away perspiration.
I ran a total of 30 km wearing the half zip top. The distance covered was a mixture of track, trail and city running. In my opinion, this is the best way to make a fair judgment on the performance of the half zip top. In the hot climate of Singapore, I must say that Iffley Road has done a great job in creating their own special fabric. It was great at keeping my body dry and its texture and pattern brought about by the weaving technique used in manufacturing pique fabrics, which is the material of the half zip-top, made it breathable. It is also durable, and you do not have to worry much about wear and tear. I usually like to do static exercises as part of my pre and post-workout routine. I found that it is perfectly alright to get down and dirty even on rough surfaces with the half zip top. It is able to maintain its shape and form even under moderately rough conditions. However, do take note that the highly absorbent material means that it will absorb rainwater pretty easily.
From my experience, the half zip top is suitable for trail running. The material is thin, giving it a lightweight feel (approximately 300g) but not too thin to prevent twigs, leaves and insects from getting to your skin. Despite it covering approximately 75% of the upper body, I did not find it to be restricting my movement. I could move my hands freely (jumping jack test), bend down and stand back up straight (toe touch test) without feeling the fabric tighten around my mid-torso area and I could twist my torso with ease without feeling it tighten around my lower torso area (torso twist test). While running, the half zip top fit well and did not cause drag by bouncing from side to side.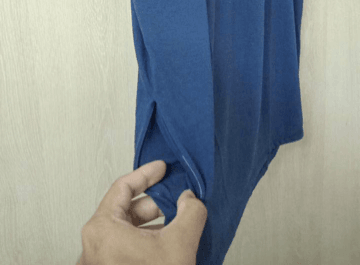 I also realised just how useful the in-seam pocket was. It can nicely fit a car key, some cash and my credit card. Other than that, a nutrition gel can be also be snugly fit inside the pocket in case you need it while on your long runs. It has ample space; the zip is smooth and does not get caught in the fabric making it easy to zip and unzip. Same goes for the neck zip.
Comfort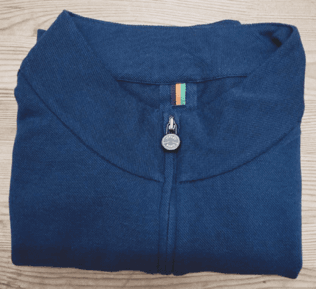 The half zip top fits well. The soft fabric is not harsh on the skin especially during those long runs and it does not cause chafing on the underarm and neck area. The stitching lines did not cling to my body causing discomfort. This is an essential characteristic for me because over time and constant use of the kit, the stitching lines may trap bacteria. If the lines cling to the body, it may cause skin irritation and reddish lines will form on the skin that made frequent contact with the stitching lines. Apart from that, the tri-stiped logo appears to be securely sewn on and does not irritate my skin while I run.
Final Words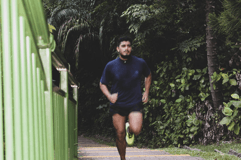 So far, the half zip top checks all my boxes. I was also glad to know that Iffley Road offers repair services for damage due to wear and tear, at a reasonable charge so that it can last a lifetime. Awesome! The Sidmouth Striped Half-Zip Top may not have flashy looks like the off the shelf running products that you see in the store or online, but it surely does take the lead when it comes to quality, durability and sophistication. One drawback of the half zip top would be that it is designed for a slightly cooler climate and using it in the tropics may not sit well with some runners out there.
Be that as it may, if you are as sentimental as I am, the Sidmouth Striped Half-Zip Top should be your number 1 choice. Stand out from the crowd and show off your passion for running. The half zip top is sold on the Iffley Road online store (https://www.iffleyroad.com/collections/half-zip-tops-and-polo-shirts) at a price of £70. They offer complimentary international shipping for orders over £75.
A piece of running gear for the dynamic and sophisticated individual who values leading a healthy lifestyle. What do you think about the Sidmouth Striped Half-Zip Top? Feel free to comment down below!