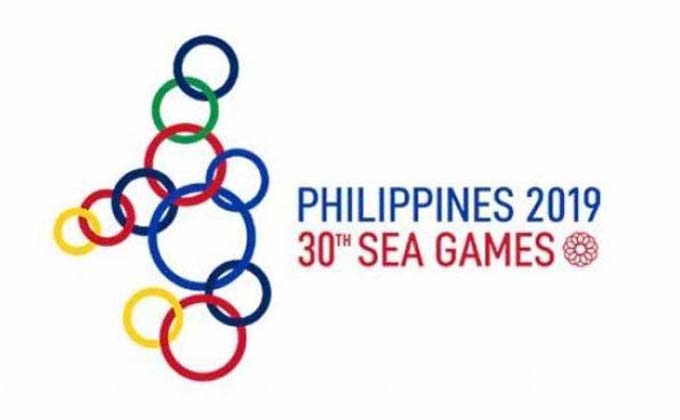 CAPAS, TARLAC – Team Philippines enjoyed its best day yet on Day Three of the Athletics meet of the 30th Southeast Asian Games at the New Clark City Stadium.  The hosts accounted for four gold medals to more than double their haul to seven by Sunday evening.
Natalie Uy claimed the first gold via another splendid performance in the Women's Pole Vault by setting a new SEA Games record of 4.20 meters.  The silver went to Chayanisa Chomchuendee at 4.05 followed by Chonthicha Khabut at 3.90, both of Thailand.
A new star was then born as Sarah Dequinan crowned herself as the Best All-Around Female Athlete by topping the Women's Heptathlon with 5,101 points from seven events over a two-day period.  Coming in second was Norliyana Kamaruddin of Malaysia (4,906) followed by Sunisa Khotseemueang of Thailand (4,730).
William Morrison III was next on the golden parade in the Men's Shot Put.  He heaved the 16-pound metal ball for 18.38 meters on his first attempt and that proved to be unbeatable after six rounds with Muhammad Ziyad Zolkefli of Malaysia (17.03) settling for the silver  and Promrob Junita of Thailand the bronze (16.40).
The Philippines saved the best for last as the quartet of Eloisa Luzon, Anfernee Lopena, Kristina Knott and Eric Cray registered a dramatic rally to snatch the 4 X 100-meter Mixed Relay in 41.67 seconds.  Anchorman Cray received the baton from Knott and he surged ahead to overtake then leave behind Thailand anchor Kwanruntai Pakdee thus relegating them to the silver (41.99) while Malaysia took the bronze (42.40).
It was redemption of sorts for Cray who was disqualified in the Men's 100 meters earlier in the day due to a false start.  Knott also scored some payback for herself after she missed a sprint double by a hairline by finishing second in the Women's 100 meters in a time of 11.55 to Le Tu Chinh of Vietnam who became Southeast Asia's Fastest Woman after clocking 11.54.
In between gold medals, Mariano Masano put up a pleasant surprise with a silver in the Men's 1,500 meters.  Masano finished in 4:08.27 to trail only champion Duong Van Thai of Vietnam (4:06.63) and beat out bronze winner Yothin Yaprajan of Thailand (4:08.90).