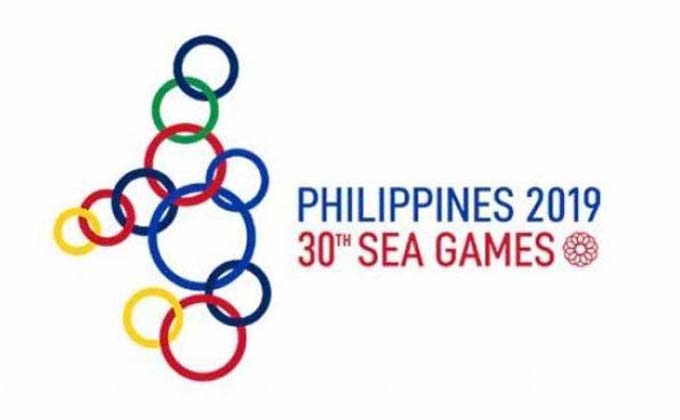 CAPAS, TARLAC – A monumental upset welcomed the start of the centerpiece Athletics competition of the 30th Southeast Asian Games Friday morning.  Christine Hallasgo outran heavy favorite and defending champion Mary Joy Tabal in the Women's Marathon in an intense 42.195-kilometer race that started and ended at the New Clark City Stadium.
     Hallasgo clocked 2:56:56, almost two minutes faster than Tabal who checked in at 2:58:49.  The bronze medal went to Pham Thi Hong Le of Vietnam in 3:02:52.
     Hallasgo made her move in the final 12 kilometers by breaking away from the lead pack that counted Tabal, Pham, Linda Janthacit of Thailand and Odekta Elvina Naibaho who eventually dropped out of the race.  The winning time of Hallasgo was much faster than the 3:06:28 she registered in topping the MILO Marathon Metro Manila Qualifiers last July.
     It was a different story in the Men's Division as the local bets struggled with Jerald Zabala managing only Fifth Place (2:37:20) and Anthony Nerza following in Sixth Place (2:39:28).  The first Athletics gold medal went to Agus Prayogo of Indonesia (2:26:48) followed by Sanchai Namkhet of Thailand with the silver (2:27:18) and Muhaizar Mohamad of Malaysia with the bronze (2:33:47).
     It is hoped that Hallasgo's triumph will inspire the rest of Team Philippines as the bulk of the Athletics events fire off on Saturday bannered by EJ Obiena in the Men's Pole Vault.  Seven other golds will be at stake in the 200 meters, 1,000 meters, Hammer Throw, at Long Jump for Men, 200 meters at Triple Jump for Women and 4 X 400 meters Mixed Relay.