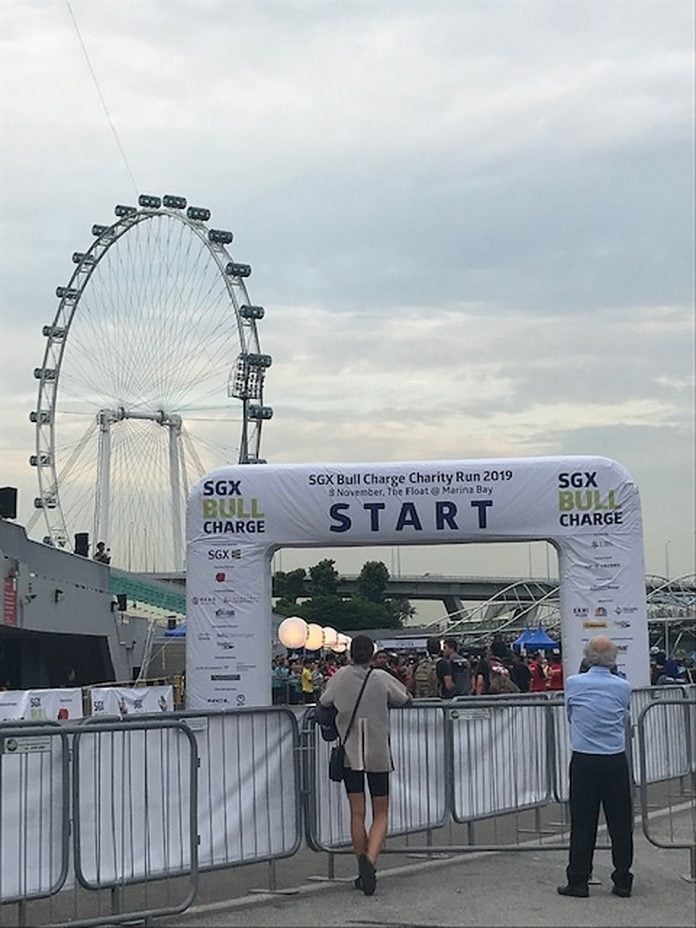 SGX Bull Run 2019 was held on 8th November 2019 at the Marina Float. The race boasts of many sponsors inclusive of SGX, Thai Beverage. Managed to get free bib from Sasseur Reits, the company was giving away free bibs, but runners will need to sign up with them and collect the race pack from their office.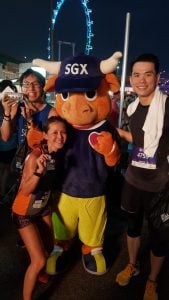 I collected the race bib, tee shirt and hat from the office itself. The hat is really cute with the bull horn.  The bib actually has a timing chip so you can also see your own timing. The race drew a lot of people working around the area being in the CBD on Friday evening.  Many companies also gave out bibs to encourage their staff to join this race. The good point is, it is more like a carnival with many freebies and get together on a TGIF. But if you are those serious runners, this is not for you.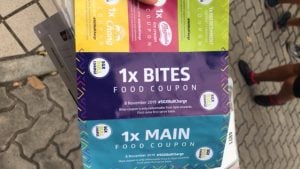 Running route is full of chokepoints especially it's the mini weekend night. However, for folks who hardly run, its a good time to get together with friends, colleagues or families. Hardly saw any kids around during the event.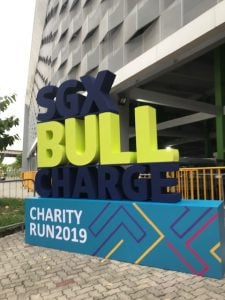 The route is one round around the bay and a mini extension towards the Gardens by the Bay. Along the way, there were water points but it was a little crowded. I would say the ending part is the best as they transformed the float into a chillax area for all to enjoy. Given the food and beer voucher, many stayed on to enjoy the cool breeze and free live music that the organisers have to offer. What is best is there were actually medals and finisher pack which is filled with many good stuff, there was even an umbrella and a foldable cup.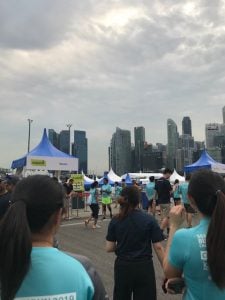 I also met my friend, Eric and Declan (whom I have not run with for very long since my preparation for a Sundown Marathon back then). We simply ran together in the end and met many familiar faces along the way.
If there is free bib the next year, I will definitely join again!