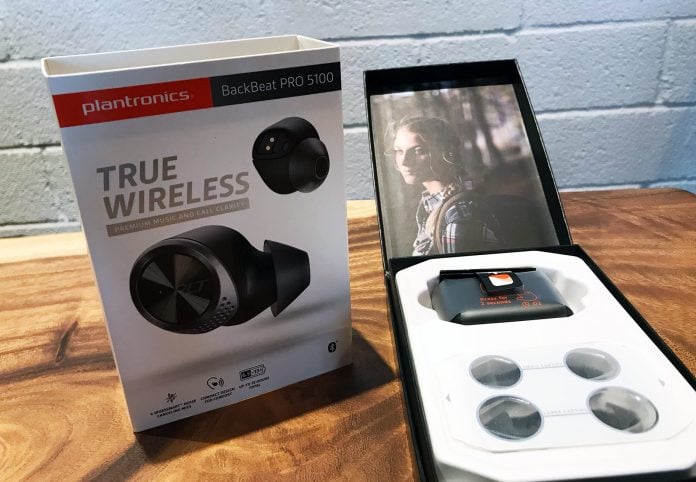 A few weeks ago I reviewed the BackBeat Fit 3100, the true-wireless earbuds by Plantronics aimed to athletes. This time, I got my hands on the BackBeat PRO 5100, which are more suited for everyday use, such as in office-like settings and commuting.
The PRO 5100's feature four noise-cancelling microphones and a proprietary 'WindSmart' technology that tunes out wind and disruptive background noise, promising high fidelity sound and premium clarity during hands-free conversations.
Design and Sound Quality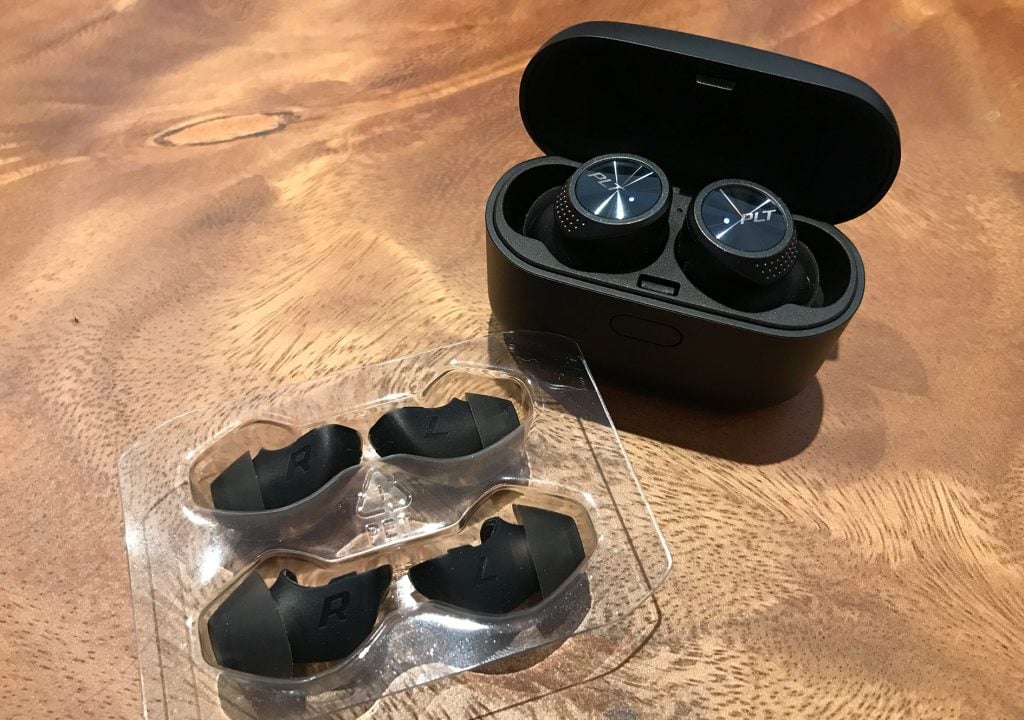 Unboxing the earbuds, I was most surprised with how compact they are. You can easily fit the charging case in your pocket, and the headsets themselves are 5.8g each only. Due to their size, weight, and design, you can easily spend hours listening to music on them without discomfort.
The fit of the default-sized eartip worked well for me, but if it doesn't for you, the box includes two extra eartip pairs in different sizes. Even though they didn't budge under every-day scenarios, this is not a pair of earbuds I would recommend for running or exercising; you can use the 3100's for your fitness activities instead.
Thanks to a good fit and seal, the sound quality is great in different environments. Highs are surprisingly distinct and clear, while is the bass is still there to boot. What's more, I didn't experience any connectivity or lag issues with them.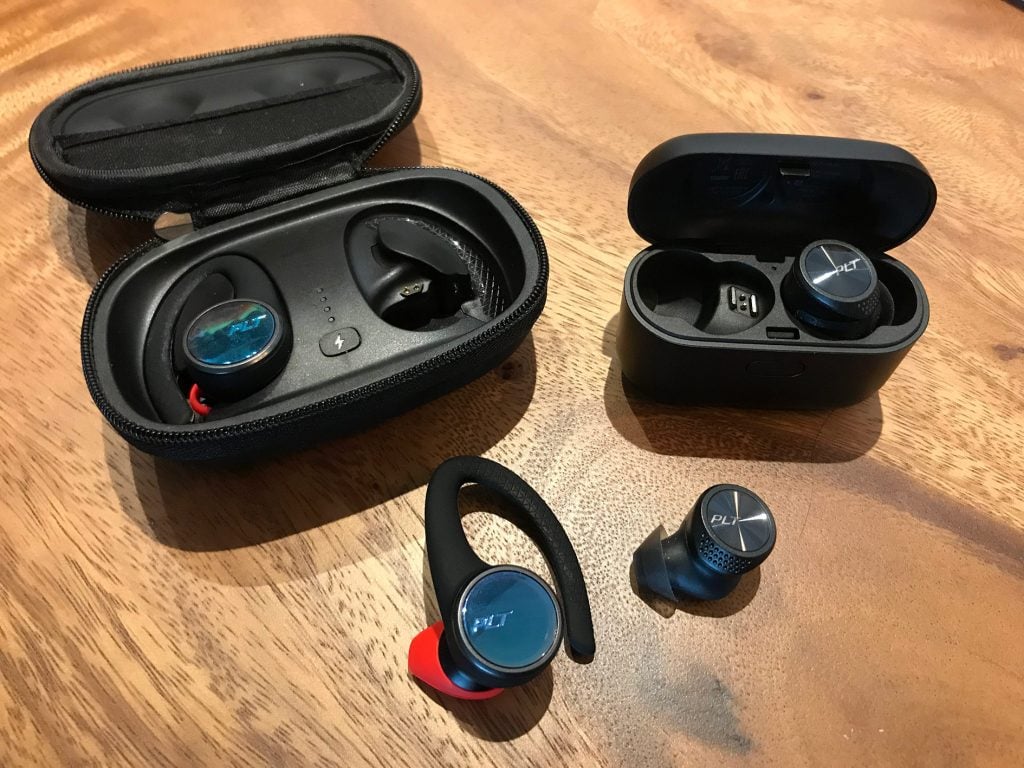 Features
The PRO 5100's are packed with features and advanced personalisation settings through the BackBeat app available for iOS and Android.
Both buds have proximity sensors. When you take one out of your ear, audio stops, and when you put it back in, it resumes. For phone calls, you can choose whether that mutes your mic or transfers the call to your phone.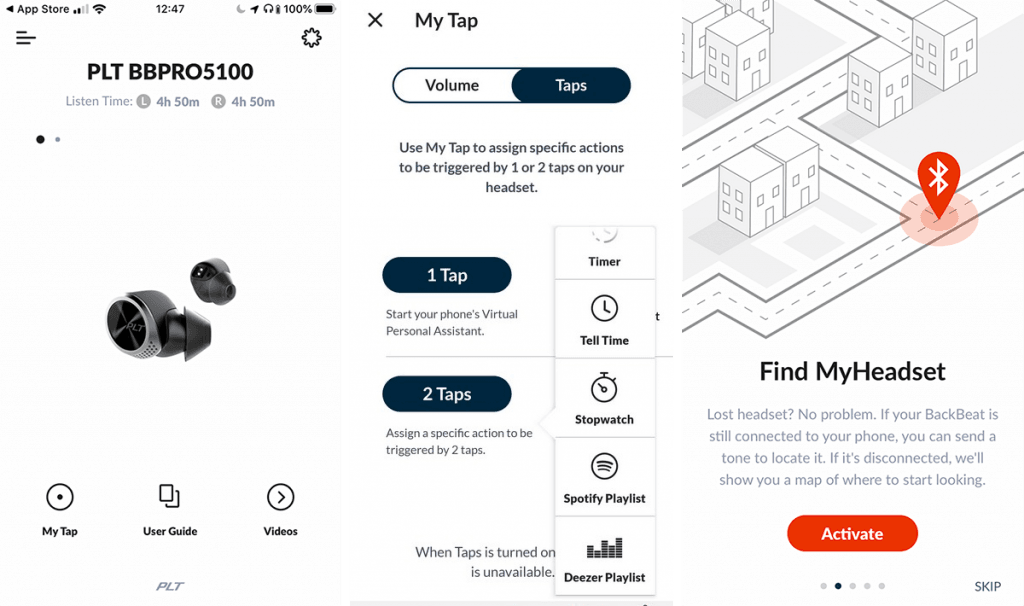 On the earbud itself, there is basic haptic control: you can scroll your finger in a clockwise motion on the left earbuds in order to change the volume.
Connecting the earbuds to the app was seamless and straight-forward. Through the app, you can configure what the physical buttons on the BackBeat PRO 5100 do. For example, you can choose whether the left bud controls volume or launches specific functions under My Tap such as a timer, stopwatch, Google Assistant, Spotify etc. You can also choose what the sensors do under different scenarios, for example when you are in a phone call.
Other functions in the app include a real-time estimate for how much battery life remains on your headphones, option to choose which earbud is the primary and toggling HD voice. Lastly, a "find my earbuds" function is available as well, which I found very interesting.
The Verdict
The BackBeat PRO 5100's are a good option for those who want a small pair of wireless buds with great sound and handy features for everyday use.
The battery life will last long enough for your commutes or office use, and the compactness of the case makes it ideal to carry around.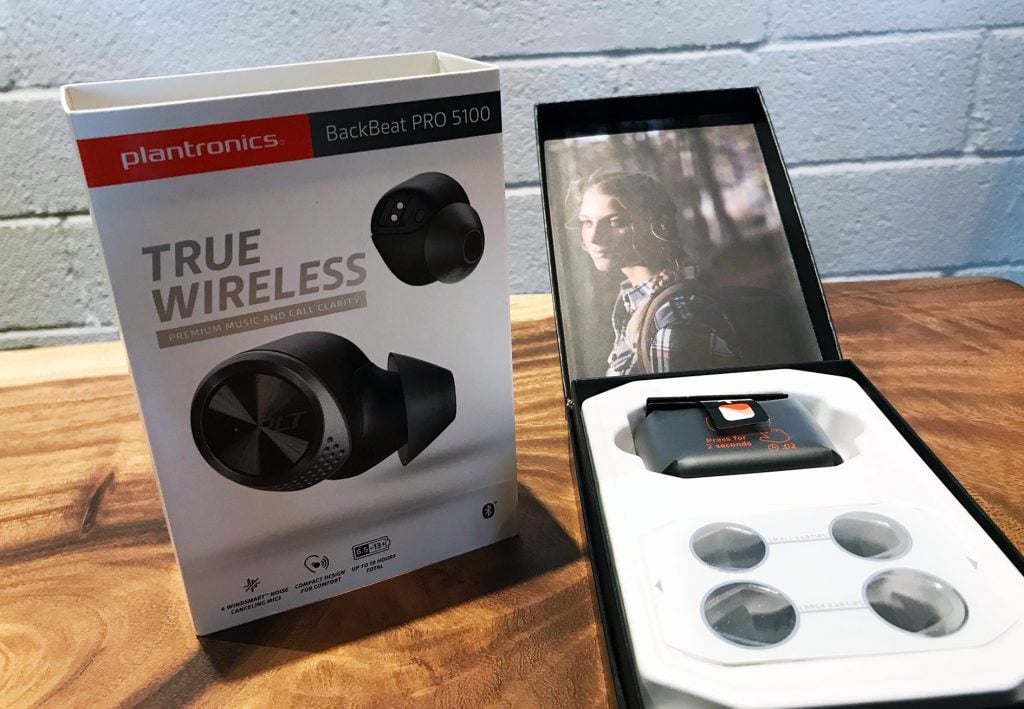 Plantronics BackBeat 5100 is now available in Singapore in select online and offline stores. For more information check the official site.
* Disclaimer: This review represents the genuine, unbiased views of the author. The author was provided with a free unit. This or similar products have been and might currently be advertised on JustRunLah! via different channels, however, these relationships do not influence the editorial content of reviews.