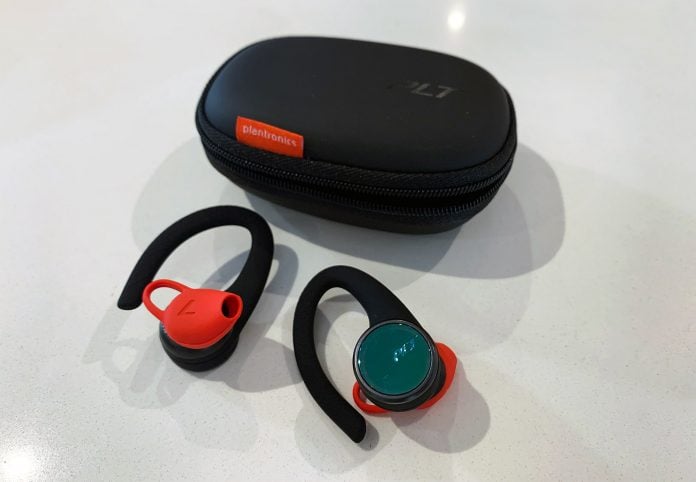 The Plantronics BackBeat Fit 3100 are a pair of true-wireless earbuds from Plantronics, aimed to athletes, promising stability and comfort. They are an upgrade from the BackBeat Fit 2100 series, a model I had personally owned and loved, that came with behind-the-ear hooks and a neckband proving a good fit and stability throughout the workout.
The BackBeat Fit 3100 kept the behind-the-ear hook design, but dropped the neckband. The headphones come in a case that acts as a portable charger that gives up to 10 extra hours of battery life (on top of the 5 hours the earbuds hold themselves).
I've now run over 15 hours with the BackBeat Fit 3100, and here is what I think.
Things that I loved
Comfort / Design
In contrast to most other wireless buds, the BackBeat Fit 3100 use ear hooks to stay put. The hooks act as a support, making it literally impossible for the earbuds to slip out while exercising or running.
The in-ears are quite different from others as well: they aren't soft, but rather rubbery instead. I found that they sit nicely and I didn't feel any discomfort even after wearing them up to 2 hours. I should note that they don't come with differently-sized tips or wings to alter the fit. This is really a one-size-fits-all deal, and even though it worked very well for me, you should try them out before buying to avoid disappointment.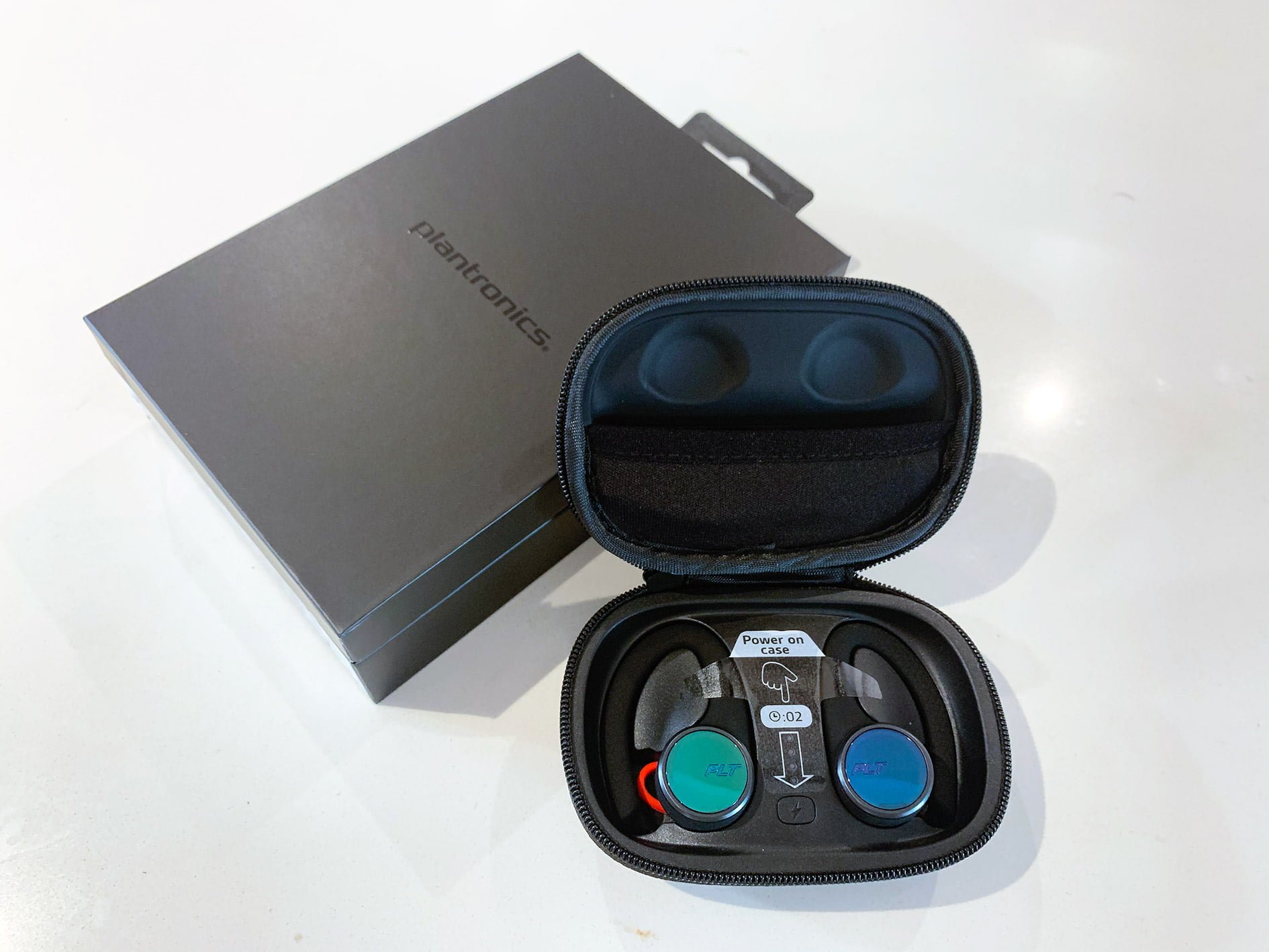 The charging case is compact enough to fit in your pocket. Placing in and taking out the buds is easy as there seems to be a magnet for guidance. On the case itself there are LEDs to indicate how many charges are left, and a small button to start the charging.
Just like the older Plantronics models, the material used feels very durable and rugged. The set is sweat-proof and waterproof, like all fitness gadgets should be.
Connectivity
I haven't experienced any lag or interruptions during my runs. What's more, the pairing over Bluetooth 5.0 is the simplest and fastest I've ever seen. There is no need to download any apps or follow any special instructions for them to work. Once the earbuds are on, they are 'seen' by the iPhone and you are really good to go. They also behave well when other Bluetooth devices are around, for example, I was able to switch seamlessly between the new set and my older BackBeat Fit 2100 set. An app is available for those who want to dig deeper into the settings and modify the default functionalities of the buttons.
Sound quality
Plantronics BackBeat Fit 3100 are open to ambient noise, and there is no noise-cancellation or active insulation features. I personally like that, as I prefer to be aware of my surroundings. It's a good safety enhancement for those who run outdoors like I do. Inevitably, the audio quality takes a hit due to this open-to-ambience design, but I think that it's a small price to pay for the safety, stability and comfort of fit. If you are someone who would rather shut everything out acoustically, these earbuds are not for you.
The verdict
I've tried a number of true-wireless earbuds from various brands, many of which came packed with smart features that I found I don't really need. I like to keep things simple, and at the end of the day what matters to me is a comfortable fit, decent battery life and good connectivity.
The Plantronics BackBeat Fit 3100 tick all the checkboxes for me, and so I will continue using them. If you are looking for a reliable and comfortable wireless earbud set at an affordable price, I really suggest that you give them a chance.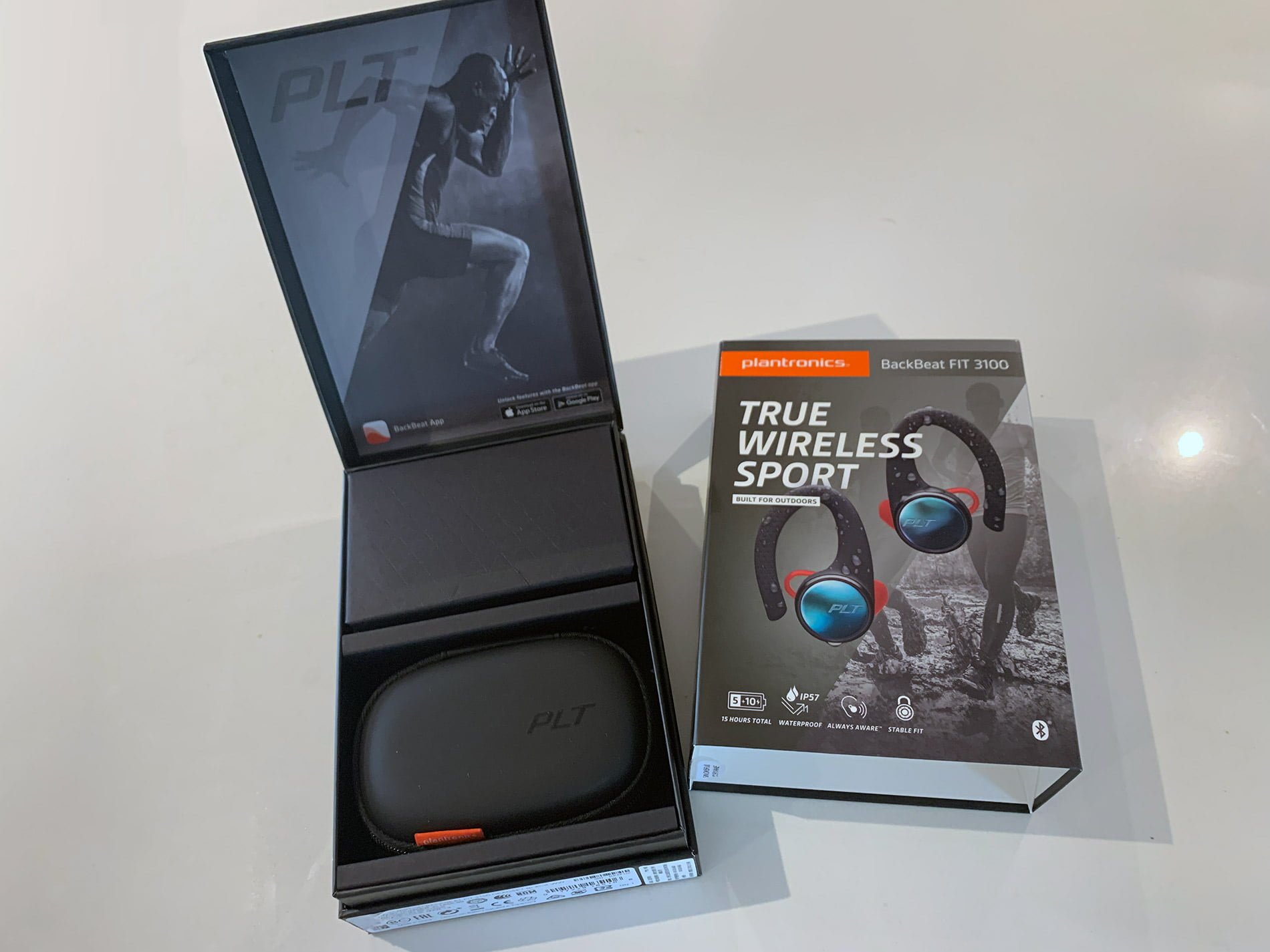 Plantronics BackBeat Fit 3100 are now available in Singapore in select online and offline stores. For more information check the official site.
* Disclaimer: This review represents the genuine, unbiased views of the author. The author was provided with a free unit. This or similar products have been and might currently be advertised on JustRunLah! via different channels, however, these relationships do not influence the editorial content of reviews.
REVIEW OVERVIEW

Comfort / Fit
Design
Battery life
Sound quality

SUMMARY