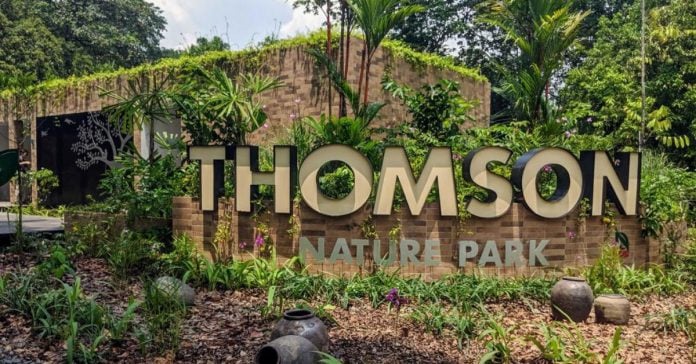 Thomson Nature Park, Singapore's seventh nature park, is now open. Due to its proximity to the Central Catchment Nature Reserve (CCNR), the 50-hectare Thomson Nature Park is rich in biodiversity. Its extensive forest area is home to rare animals such as the Sunda Pangolin, Malayan Porcupine, and the critically endangered Raffles' Banded Langur (Presbytis femoralis femoralis). Located between Old Upper Thomson Road and Upper Thomson Road, Thomson Nature Park complements existing nature parks including Springleaf and Windsor Nature Parks to extend the green buffer for the CCNR.
Thomson Nature Park is a key conservation site for the Raffles' Banded Langur, a shy and elusive primate that is only found in Singapore. Through reforestation and enrichment plantings, their population size has increased to about 60 individuals today.
Apart from its rich wildlife, Thomson Nature Park has a unique cultural heritage as it is the site of a former Hainan Village. You can follow three specially curated walking trails and spot the remnants of kampung life that can still be found here!
Trees were planted with spreading canopies, rope bridges were installed, and culverts were cleared out to help arboreal animals (such as the Raffles' Banded Langur and Sunda Slow Loris) and land-dwelling mammals (such as the Malayan Porcupine and Sunda Pangolin) to move safely across the road. Photo credit: NParks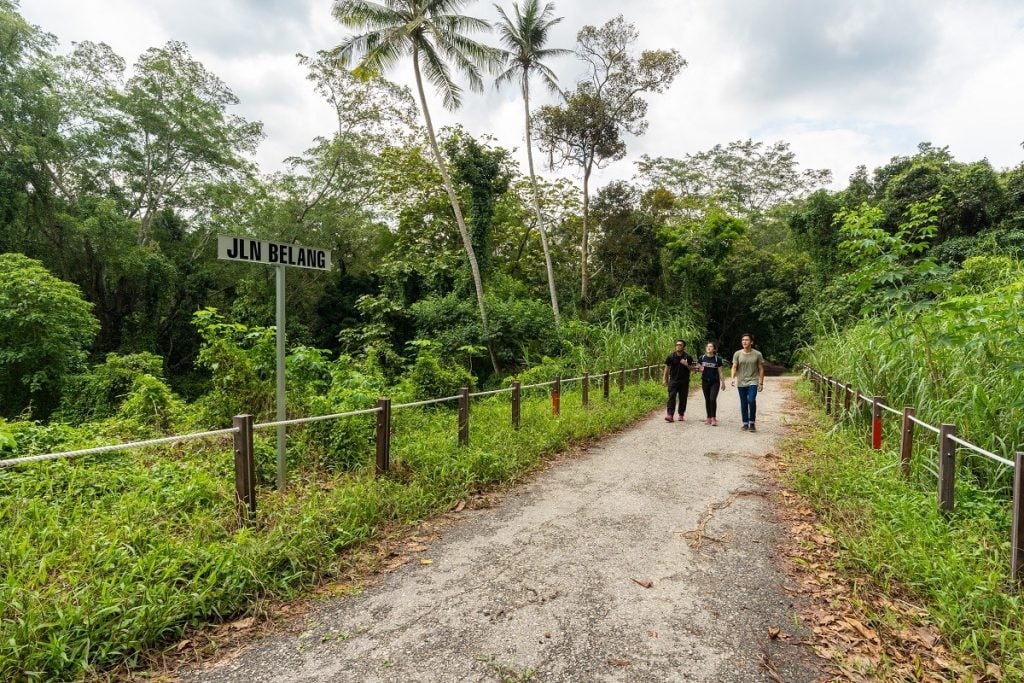 Explore the five trails spanning 3.8 km around the former village's road network. They have been specially curated to provide visitors with an insight into the ways of life during the kampung days as well as into the variety of floral and faunal species found in Thomson Nature Park. The Ruins and Figs Trail gives visitors a chance to experience the heritage highlights of the Hainan Village through carefully conserved ruins, while the Stream and Ferns Trail enables visitors to appreciate the freshwater habitat in Thomson Nature Park and observe the great diversity of ferns and aquatic animals present. Three other trails are Rambutan Trail, Langur Trail and Macaque Trail.
Planning a visit to the new Thomson Nature Park?
Check out the NParks video below on how to get there and what you can see! Look out for the critically endangered Raffles' Banded Langur, as well as kampung remnants of the Hainan Village that was on this site.
More information on NParks website: www.go.gov.sg/thomsonnp