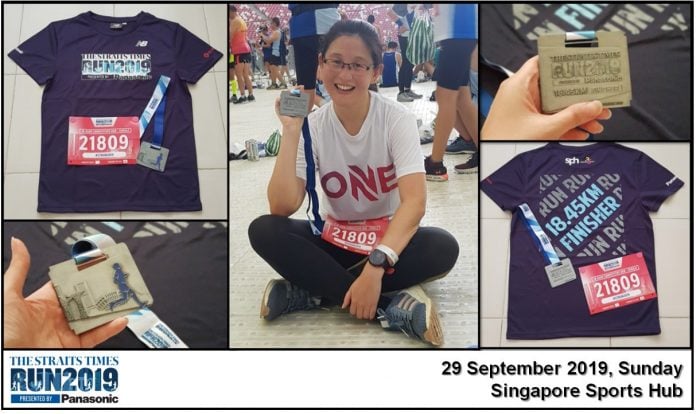 Have you ever wondered or questioned yourself "Why did I do this again?!"  Well, that happened to me when I signed up for this year Straits Times Run 18.45KM category.  I told myself never would I participate in a run category which is more than 10KM but I had a moment of insanity, which I thought since it's not a half marathon and I can get a Finisher Tee! Why not?!
ABOUT THE STRAITS TIME RUN 2019
The Straits Times Run is now in its seventh year and it was held on29 September 2019 at the Singapore Sports Hub. This year, they had a special category, the ST Run's SPH35 – Panasonic Schools Challenge where it encourages students to take part in a mass event. The distance was 3.5km and there were two divisions; one catering to those in tertiary institutions and the other for secondary students aged 17 and below.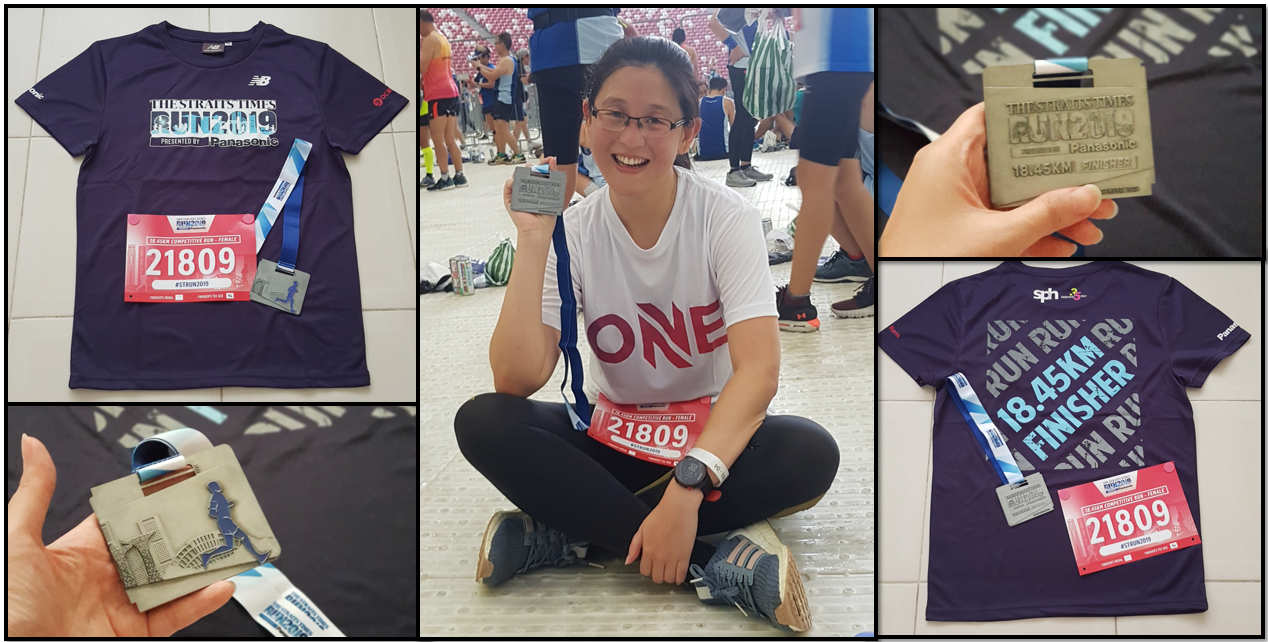 While the 10KM and 18.45KM distances returned, there was also a new 3.5KM Fun Run for the public this time. It's a shorter distance from the previous 5km and it was created this year to mark ST publisher Singapore Press Holdings' 35th anniversary.
GETTING THERE

Well, signing up for the 18.45KM was not a regrettable mistake but an interesting experience. In fact, this is my first time joining The Straits Times Run. Having signed up for the longest category in this event, the flag-off timing was at an ungodly hour of 05:30hrs! It's at times like this where I wonder why I signed up for races which have a super early start! I dragged myself out of bed in the wee hours of the morning and headed out to catch the shuttle bus at Northpoint at 04:10hrs. Coincidentally met one of my secondary school friends, Ping Hao on board and it was a nice catch-up while on that journey to the Sports Hub. The shuttle bus service was provided by Share Transport which is s a "bus pooling" app. Purchasing of tickets via the app is very simple and efficient. Cost-wise, it was $7 and it's a very comfortable and convenient ride.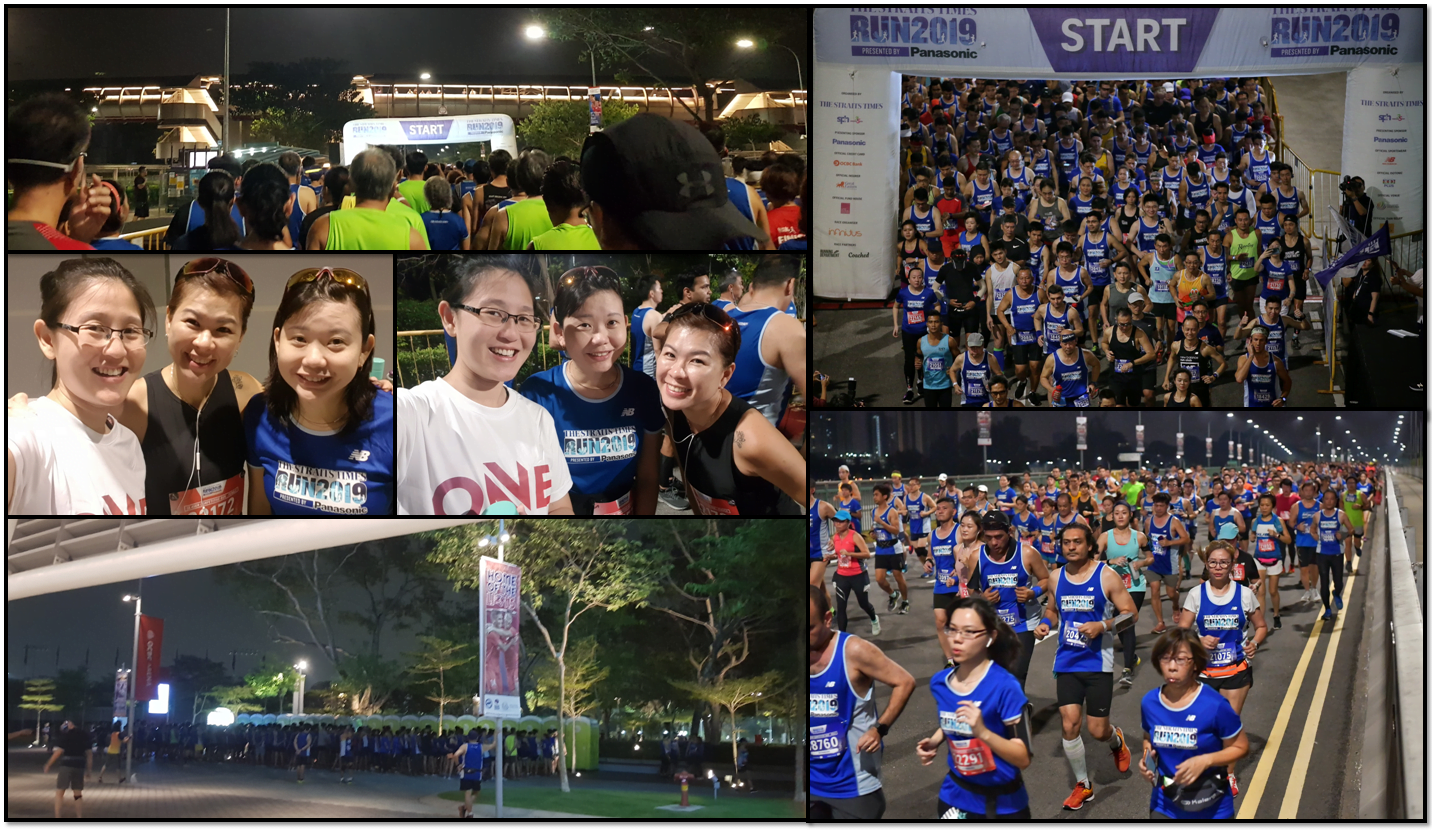 RACE SITE
I arrived at the race site at 04:40hrs and I had to walk quite a distance to the OCBC Arena where Cheng Yee (CY) was waiting for me. We went to drop our bags off before heading to the START pen. The hall where we deposited our bags was sooo huge that it reminded me collecting race pack at a location like Marina Bay Sands Expo Hall or Expo! The athletes' welfare area where participants can enjoy a massage after their race was located there too.  The queue for the bag drop was fast and efficient.
Once done, we decided to use the "portaloos" before heading into the START pen. What a wait it was!!!  The queues were soooo looooonnnngggg!!! We had to wait for 15 minutes before it was our turn.  Let's hope that next year when they organize this run, they can provide more toilets or place signages to inform participants of alternative locations of toilets.
RACE

The walk from the OCBC Arena to the START pen was quite a distance away and after that long wait for the toilets, we could not make it be in the first wave.  We were flagged off 10 minutes after the first wave.  It was still dark when we set off but and there was a light breeze blowing which made my run enjoyable.
As I did not train or prepare myself for this event, I estimated to keep within the pace of 07:30 to 08:00 minutes per kilometre so that I would not "kill" myself at the end of it. I was happy to have the company of CY for the first 5KM before she disappeared haha…  This was the first time that I'm running this route where we passed some of Singapore iconic sites like the F1 Pit Building, Singapore Flyer, Marina Bay Sands, Gardens By The Bay Domes, Marina Golf Course and ending inside the Sports Hub! It was a really scenic route and I really enjoyed it.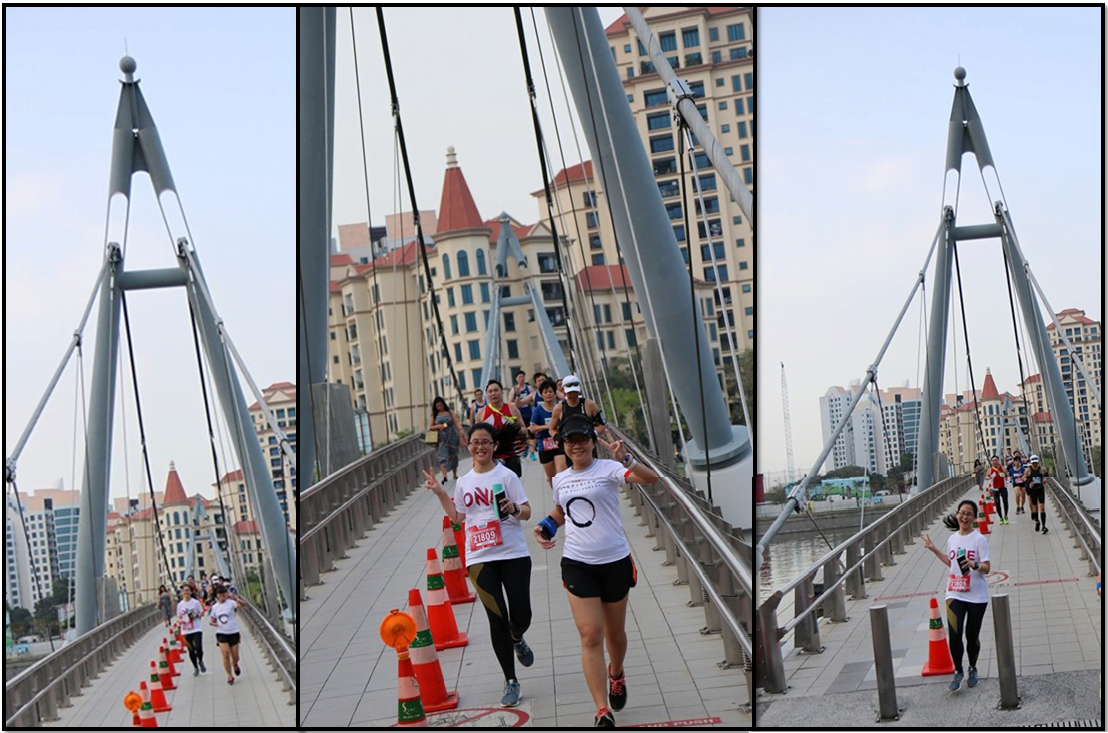 Hydration points were placed along the route at every 3KM mark. This was one of the best-planned hydration layouts among all the races that I've joined. It made it convenient for participants to quench their thirst and rehydrate during the run.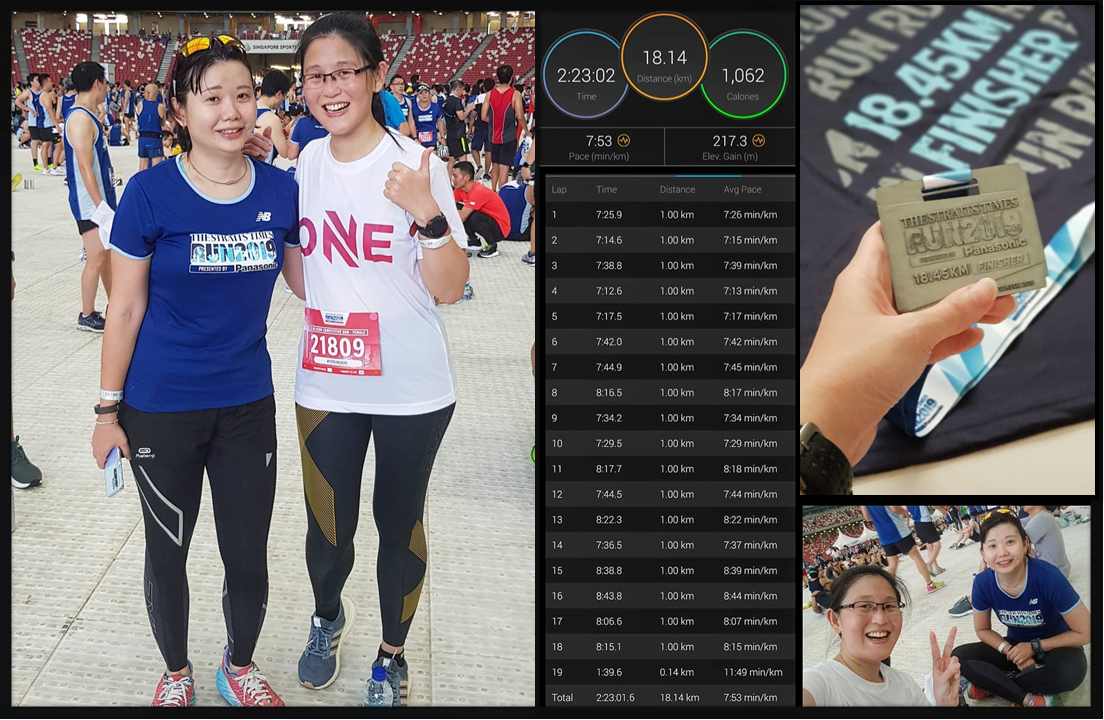 This was one of the rare runs that had the Finish point ending inside the Sports Hub. As I neared the finishing line, it was quite an awesome feeling running through the tunnel that led into the heart of the stadium. I was sooo happy to complete the run!
POST RACE
Collection of the finisher entitlements was organised and fast. I was given a banana, bottle of water, chilled 100 Plus, cold wet towel, my medal and my Finisher Tee. I found CY who had finished too and looked for a place to sit down and stretch. We were soooo tired. After cooling down and taking our photos I went to look for the ONE Management team to catch up. It was nice seeing them. Job well done to all the One Athletes who had done well at the event! Congrats to Banjamin Quek on his 2nd place win in the 10KM Men's Competitive Run category.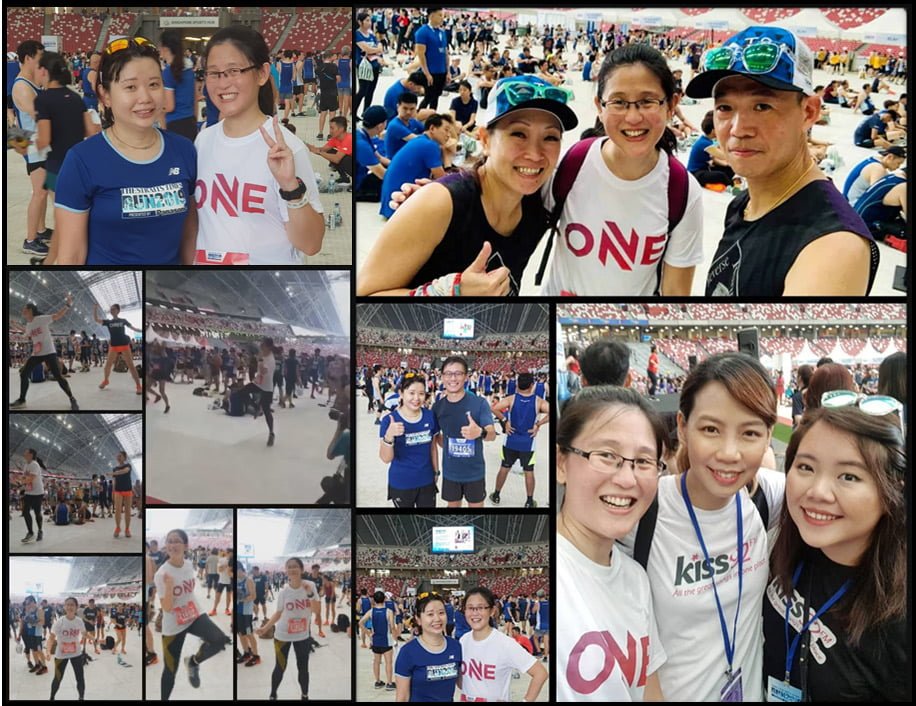 Overall I had a good time at the event, did I regret the decision to sign up for the 18.45KM? Well, no I did not as it was quite a fun experience and I shall wear my Finisher Tee with pride 😉
Till my next write-up! Run Happy always!
REVIEW OVERVIEW

Getting to Race Site
Race Site Festivities and Facilities
Race Organisation
Race Route
Race Pack Goodie Bag

SUMMARY