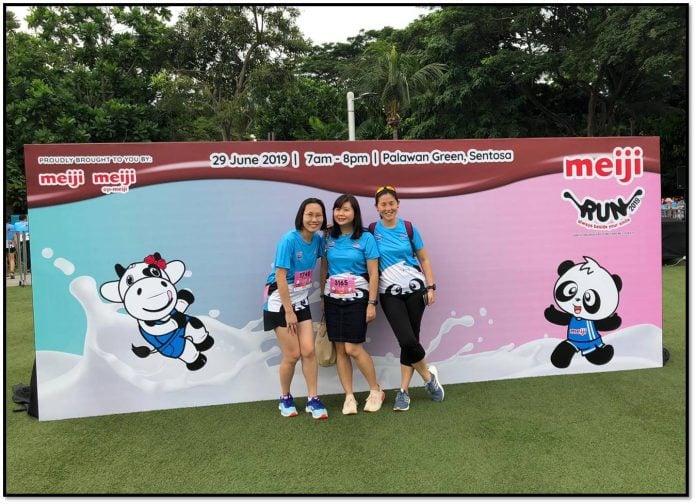 Like the title reads, the world's most delicious race and I have to agree that Meiji Run 2019 definitely fits that description! It's been almost a month since this event took place and I got a chance to savour all the goodies that I got from completing the event.  There were soooo many of these goodies that I dare say it had to be the highlight for me.
The Meiji Run took place on the 29 June 2019 at the State of Fun, Sentosa and the event's location was at Palawan Beach. The Meiji event had 2 major components; the Meiji Yoga session which was the morning half and the Meiji Run which had 2 categories the 10KM Competitive and 3.5KM Fun Run.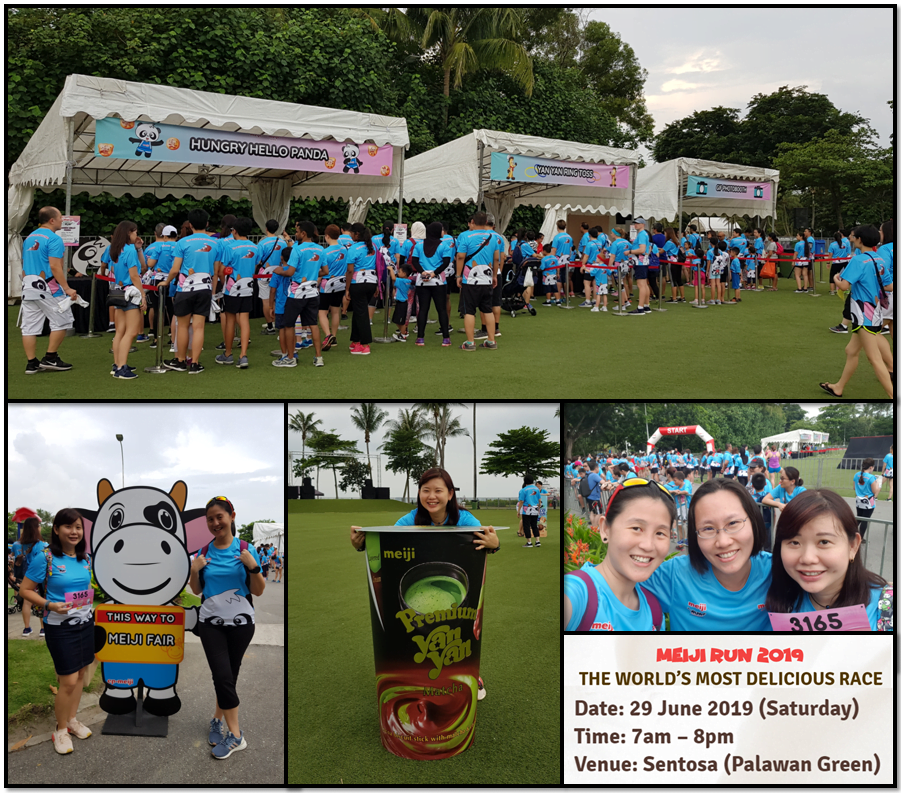 My bestie, Cheng Yee and I took part in the 3.5KM Fun Run category which started at 16:30 hrs. We arrived early and got to explore the race village which had a small carnival going on. There were lots of game stores, photo booths etc. Unlike most of the runs we attended, this was not a competitive run and the participants that were there were not your typical run event crowds; there were lots of families with children. The atmosphere at the event site was super chillaxed.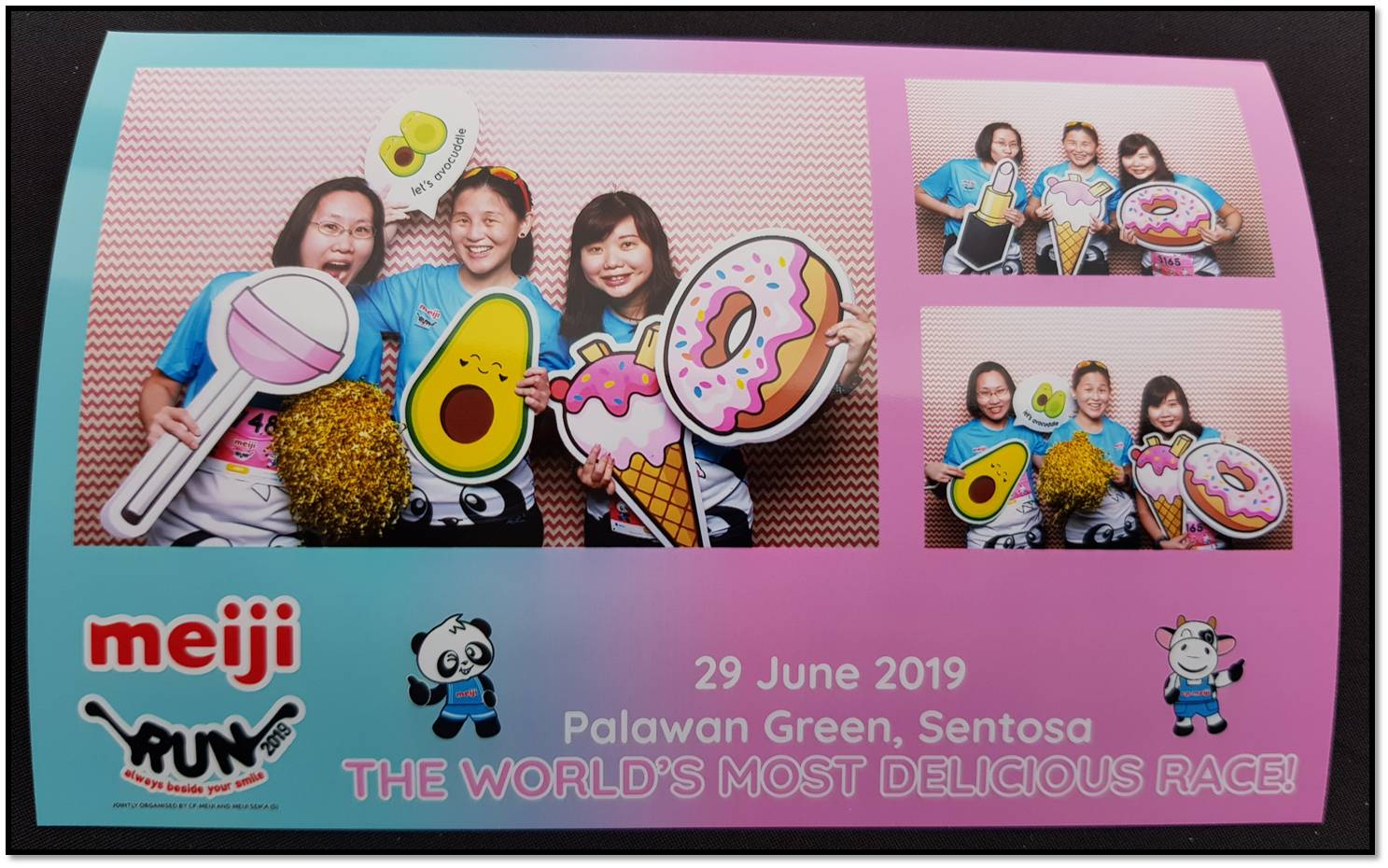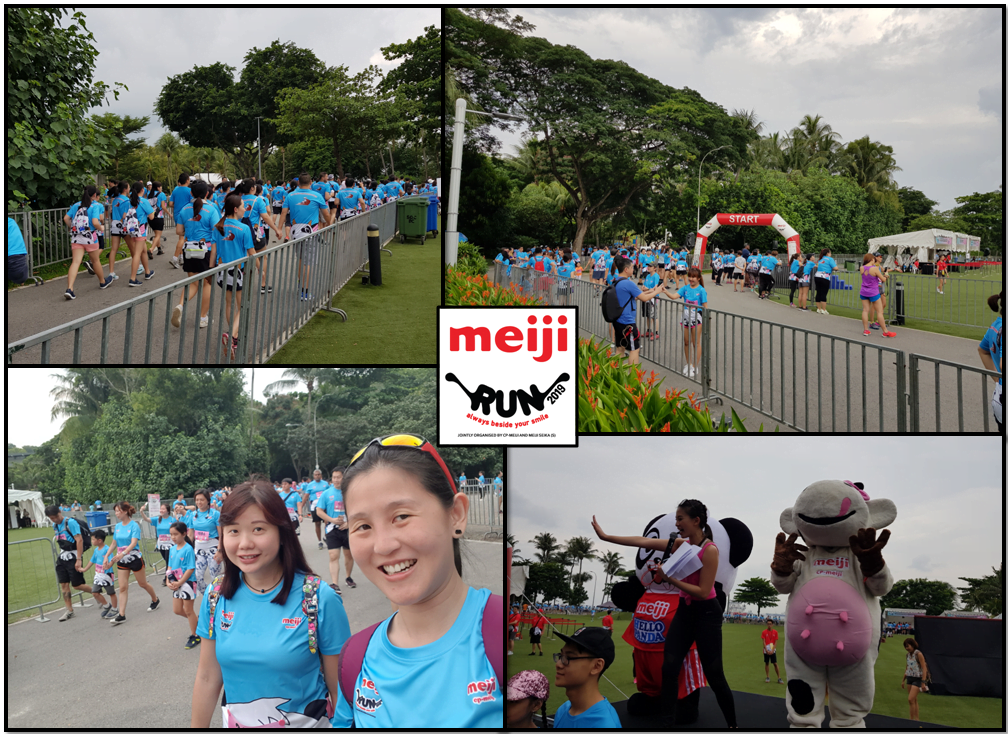 We were flagged off in the 2nd wave and we tried to brisk walk but sadly, that wasn't possible as it was really crowded. We decided to take it easy and soak in the fun run atmosphere.  We don't normally get to explore Sentosa and it was really pretty exciting walking the route.  The 3.5 KM fun run took us around some famous Sentosa attractions like AJ Hackett Sentosa (where Bungee Jumping or taking a ride on the Giant Swing are some of the things you can do), Sentosa Skyline Luge, ifly Singapore, Kidzania etc.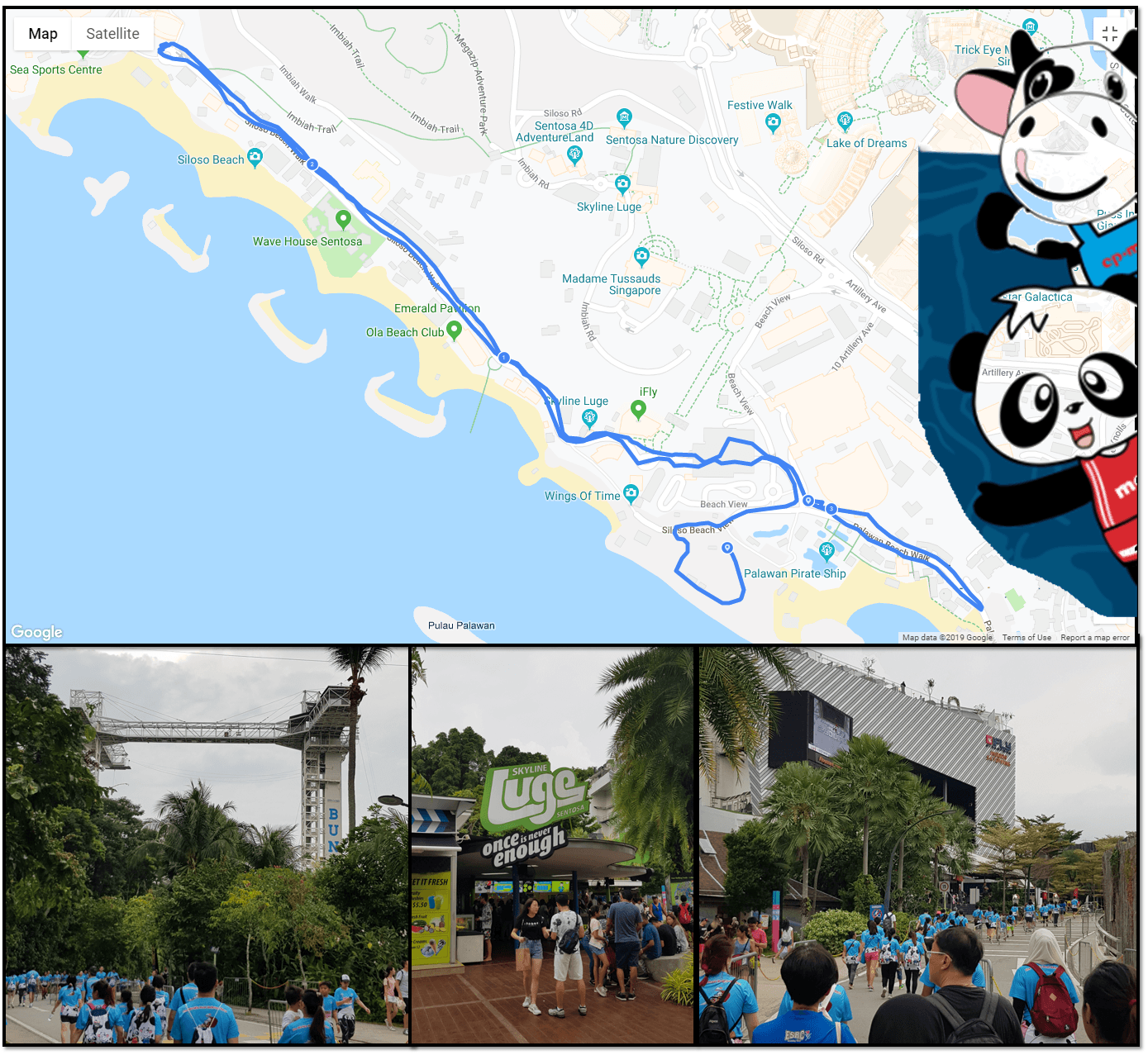 We also noticed that this route also had a bit of slope which made it challenging even though we were walking but hey I'm not complaining because we got to enjoy some chilled isotonic drinks from YOU-C1000, both the orange and lemon flavours ones at the hydration stations. Those drinks were soooo refreshing that both Cheng Yee and I decided to have a short break to enjoy them.

We completed the fun run in 47 minutes (that included our drink breaks) and we headed to collect our medal and the Meiji hamper which consisted of both yummilious Meiji confectionary products (like Hello Panda, Yan Yan, Plain Crackers etc.) and dairy products (like Milk, Yogurt, Bulgaria etc). The hamper was definitely the crowd favourite! No other races treated their participants to such an awesome hamper!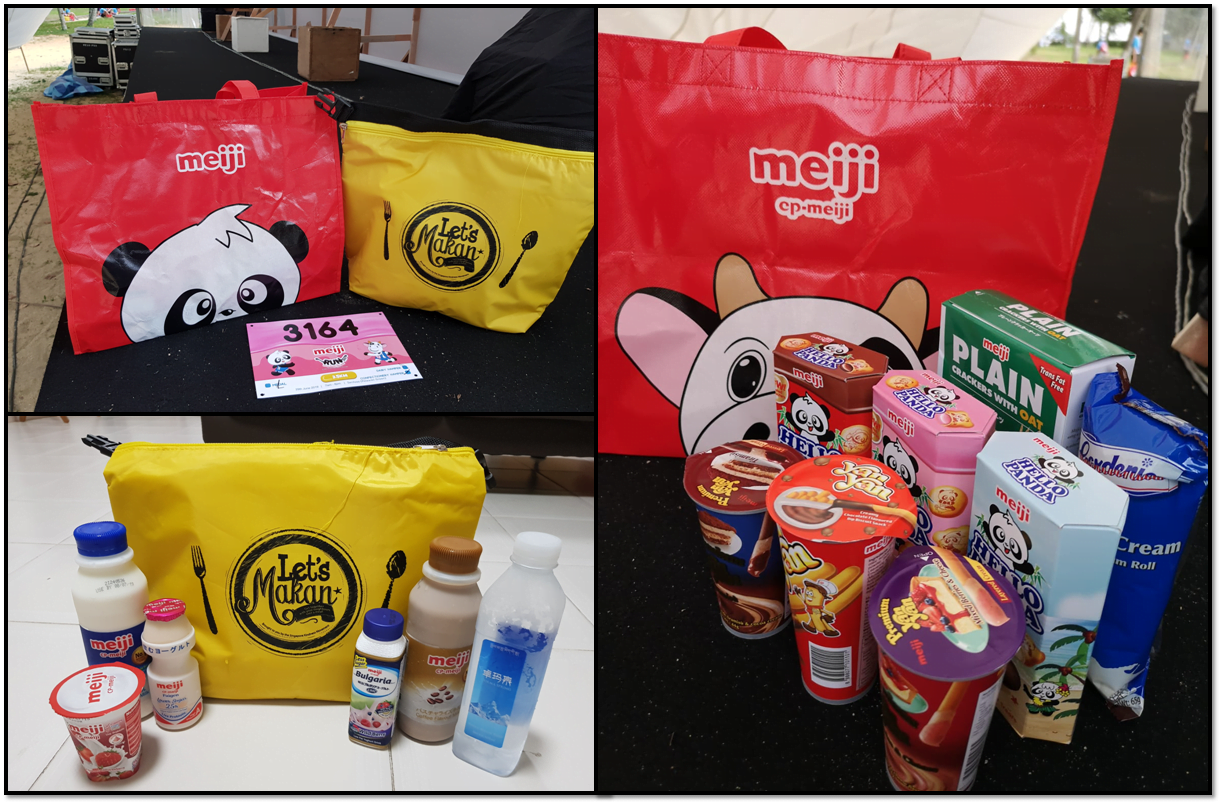 Overall, I would give this event two thumbs up! Not only was it well-organised but it also had that WOW factor especially with that awesome Meiji hamper at the end of the event! I would definitely recommend this event to anyone looking for a combination of a workout and awesome goodies! Till my next review! Run happy and keep smiling!