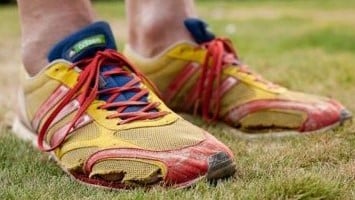 As a new arrival in Singapore it didn't take me long to realize that Singapore's large and thriving running community has jumped on the trail running bandwagon full-on. I've been running trails and streets for a couple of decades now, in various countries. And on top of real running, I've been an avid consumer of running-related media output, armchair running as I call it. That gives me some perspective on what has and what has not changed, over time, worldwide, in Asia, and in Singapore.
Over the last decade, the surge in participation in, media attention on, and the active promotional involvement of shoe and other running gear companies in trail running has been enormous, everywhere. But let's take a step back and try to figure out what has really changed, and what has a strong element of old wine in a new bottle to it. And then focus on Singapore.
Running has grown in popularity world-wide, and in Singapore too, but official statistics show it has been popular for quite a while already. Rather than sheer numbers, I would propose that the most important changes over time, everywhere, and also in Singapore have been in way more females participating than before, in the former strong correlation between distance and age – short for the youngsters and marathon for the geriatrics – disappearing, and in the increased popularity of ultra's, with a growing emphasis on going more extreme. And, yes, in trail running and mountain running races becoming big events and those winning them getting increased attention in 'traditional' running media, and the emergence of a trail running specific media and gear universe.
But trail running in and of itself? Nothing new really, used to be called cross-country, that is all. On my personal pedestrian Singapore blog, you can find some more reflections on all this labeling business, but runners have hit the trails for as long as there have been runners.
Wait, what about Singapore? Trail runners? Yes, plenty. One only has to go to what everyone tells you are Singapore's only real trails in the Central Catchment/Bukit Timah area on a weekend morning. But trail races? Hardly any. And talk with the more serious looking runners on such a weekend morning, and nine out of ten will be preparing for some race elsewhere (Malaysia, Indonesia, Hong Kong,…), often a pretty extreme one.
What distinguishes the Singaporean trail running community is that the little red dot always has been, well, little. Not that many 'trails' to run. And the way Singapore's development goes ahead means that the little that there is, is shrinking.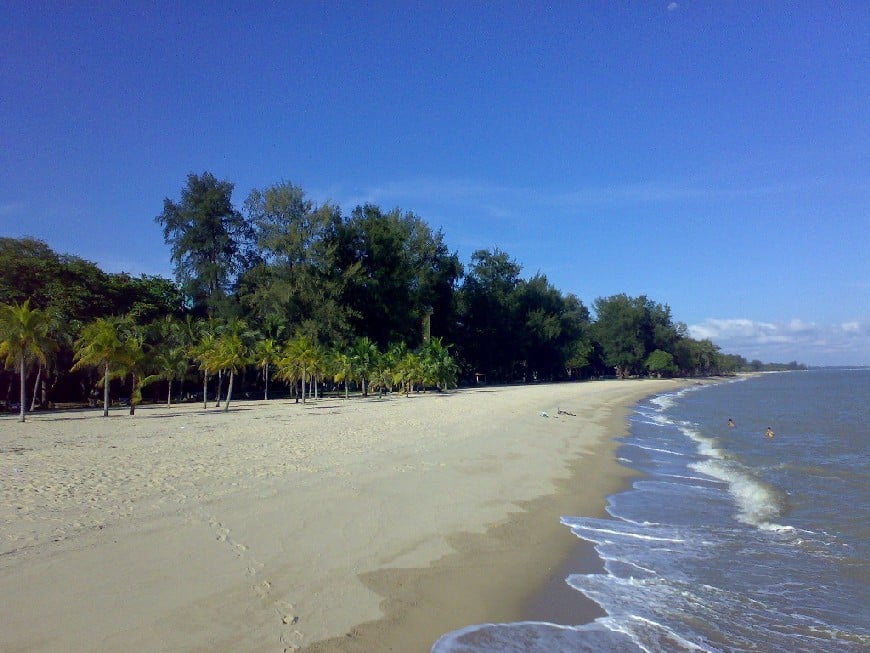 Having said that, I also think that the Singaporean trail running community has an unnecessarily restricted understanding of what a 'trail' is or should be. Sure, a nice technical mountain trail is a trail runners dream, but before youtube, Salomon, and races like the UTMB started branding trail running, when we all just ran roads, track or 'cross country', trails were basically about traffic free, unpaved ways through green areas. And Singapore has plenty of that. But when I explore the city on foot, I hardly ever see runners leaving the park connector or sidewalk for the very, I mean very obvious off-road possibilities close by. To mention but the most obvious example, known to all runners in Singapore: the East Coast park. As I argue in posts on my personal blog (see here and here): from Marina East Drive to the National Service Resort & Country Club, out and back, that's sort of half marathon distance 90-95% of which can be run on grass and beach. During low tide, my guess would be that around 70% of that half marathon, 15k!, could be on beach. I find it very difficult to understand that so-called trail runners stay on the concrete with that next to them.
Yes, Singapore is small, very urban, with a car-centric and convenience-oriented policy mindset, but to those able to free themselves of the unnecessarily limited understanding of what makes for a good 'trail' there is more to be found than the overcrowded (at least on weekend mornings) footpaths in the big green blob at the heart of the little red dot.
In a way, all of the above is about looking at one's environment in a 'new' way. My next post will try to move the boundary posts of vision even further: trails in the hardcore urban centre….is that possible? Lots of my blogging ultimately is about immersing ourselves in our environment, opening up to what is out there for grabs. Let me end this one with a short film that illustrates that better than anything else I know of: