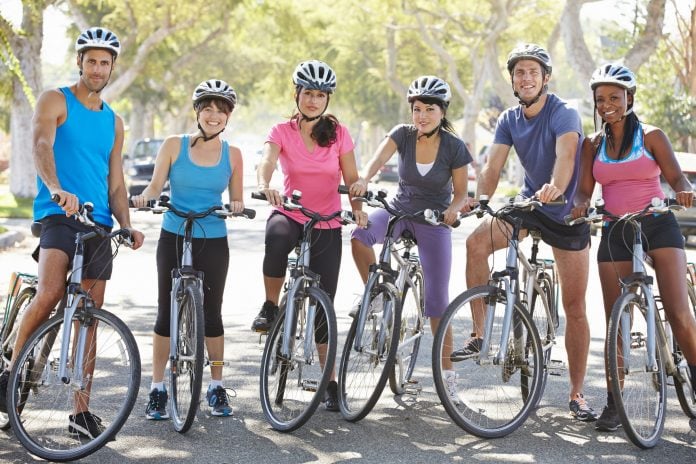 The dilemma of the exercise bike vs. a real bike has been debated for years. Both bikes have distinct advantages and disadvantages. Riding in a controlled environment in all weather conditions or continuously changing the scenery of outdoor riding, riding any bike is one of the best means of getting a complete physical workout in a short period.
Over 160 million men, women, and children living in the United States alone suffer from overweight conditions. Serious health issues are a direct result of no daily exercise regimen. With greater emphasis placed on health concerns, riding a bike today offers health benefits that have been proven to be beneficial and life-saving.
Both the stationary and the traditional method of riding a bike is often based on personal preference. Where a stationary bike may be convenient for those with limited time, the more conventional means of bike riding continues to gain in popularity worldwide.
Bike Riding Health Benefits
There are many health benefits derived from riding a stationary or traditional bike. Proven to be a stress reliever, riding any bike brings life back into perspective during trying and difficult times. Increased cardio workout remain a primary focal point in riding a bike. Building and toning muscle while burning calories, riding a bike for less than thirty minutes a day has shown dramatic improvement in a relatively short combined period with increased:
Cardiovascular fitness
Strength
Balance and stability
Endurance and stamina
Muscle tone
Bike riding reduces stress in combination with a healthy diet. Bike riding has also been proven to slow down the aging process. Improving self-esteem with the promotion of general well-being, riding any bike may well be the key that unlocks your hidden potential.
Spinning Your Wheels
Stationary bikes have often been referred to as "spinning your wheel" without actually going anywhere. As the name implies, stationary bikes have only one wheel in the front and typically found in twenty-four-hour exercise outlets. Usually fixed in place, stationary bikes of today feature computer monitors with online access to personal training facilitators.
Stationary bikes make this form of exercising attractive to those with limited time due to demanding employment positions. Stationary bikes allow for a means of private exercising in the comfort of your home away from crowded gyms and long waiting times. Requiring no steering or increased balance, other advantages of stationary bikes include:
No weather restrictions
No traffic to contend with
No road obstacles
No hills to climb
No winds
With the introduction of the latest in computer technology designed stationary bikes, there remain other disadvantages of "spinning your wheels" beyond the higher cost:
Works leg muscles only
Same Indoor Setting
Less Weight Loss
Stationary bikes have been known to keep the rider in very uncomfortable positions. Leaning forward the majority of the time while riding, puts additional pressure on shoulders, back and arms. Without proper monitoring, pushing yourself too hard may be taking risks that often produce less than the expected results.
Standard stationary bikes are relatively inexpensive; however, adding stabilization and performance monitoring software can be very expensive adding to the overall cost substantially.
Stationary bikes are built for one purpose, training for long-distance running. Although the latest style of stationary computer bikes projects a claim of a total workout, your legs are the only part of your body that are receiving the benefits of "spinning your wheel." Stationery bikes work well in homes or apartments with limited space with a high convenience factor.
The Great Outdoors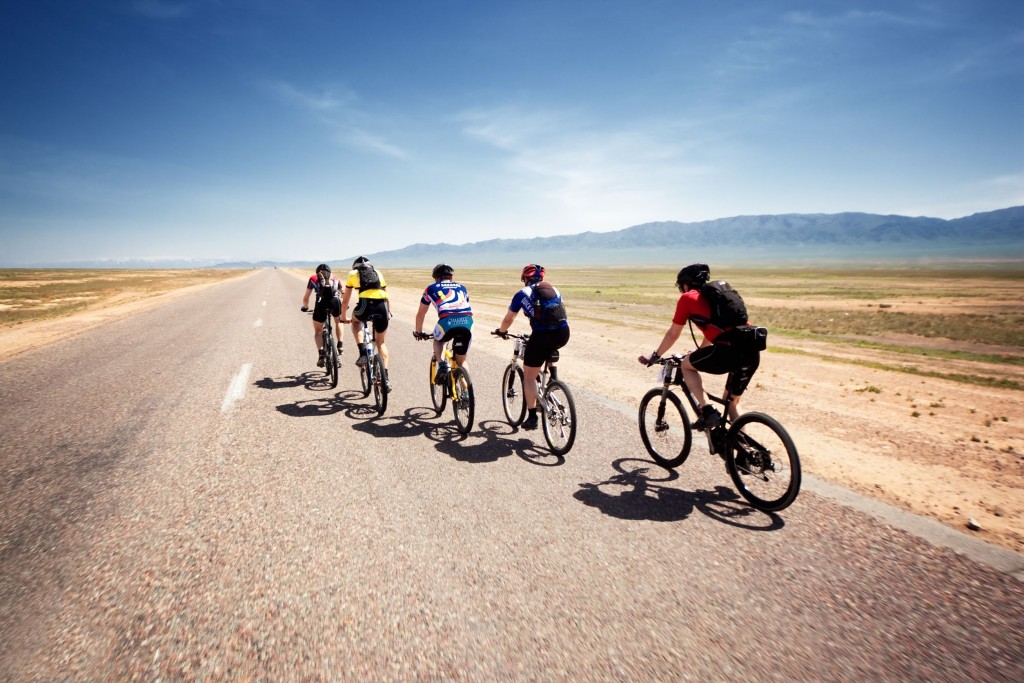 Nothing is more exhilarating than riding a bike in the great outdoors. The more traditional method of bike riding has grown to epic proportions throughout the years. From casual, leisure riding on designated bike paths to exploring nature at its best on the best mountain 29er. bikes, taking in all that the great outdoors has to offer is living life to the fullest.
Weather often determines the extent of riding a real bike in the great outdoors. In less favorable weather conditions from extreme heat to sub-zero temperatures, riding your bike in the great outdoors really depends on the mood of Mother Nature. From road bikes to mountain bikes and the latest in hybrid bikes, Sportsly give you the true biking experience as it was meant to be.
Depending on your current physical conditioning, riding a real bike in the great outdoors can be challenging yet rewarding. Offering a complete full-body workout, riding the more traditional method of bike riding continues to be the premier and preferred method of outdoor exercising. Taking in the natural beauty of nature and experiencing new and exciting adventures that are ever-present, riding the more traditional way of bike riding simply cannot be duplicated. Be sure to check out reviews and find the best electric bikes before you make your purchase.
Real bikes offer an additional method of inexpensive transportation. Commuting to and from work on a real bike continues to attract the attention of those living in large metropolitan areas where parking a vehicle is limited, expensive and often not available. With unlimited styles of bikes to select from, hybrid bikes under 1000 dollars from Sportsly continue to offer all that riding a real bike has to offer.
Decision Time
For the avid bike rider, choosing between a real bike and a stationary bike is a relatively simple decision, you choose both. Riding a real bike where weather conditions are not a factor offers the rider to take advantage of all that riding a real bike has to offer. On the other hand, during poor weather conditions, the stationary bike, allows the avid rider to continue his or her exercise regimen during winter months that seem to last longer year after year.
Regardless of your final decision, the controversy between the real bike and the stationary bike continues on with no resolution in sight. Where personal preferences often set precedents in the decision-making process, riding a bike is one decision that you will never regret.
Guest post by: Sophie Elise is a passionate cyclist, author, and blogger. She is very passionate about writing on different types of women's bikes, accessories, health, fitness and more. She regularly writes on sportsly.net