Singapore– More than 6,000 people came together for a good cause and took part in Run for Hope 2019 this morning. In its 26thyear in Singapore this year, Run for Hope is an annual, non-competitive run organised by Four Seasons Hotel Singapore and the National Cancer Centre Singapore (NCCS) to raise awareness and support for vital cancer research. 
Guest-of-Honour, Mr Edwin Tong, Senior Minister of State, Ministry of Law and Ministry of Health, was at the event, taking a mass selfie with the participants before flagging off the runners for the various categories. Minister Tong met with special guests and sponsors, congratulating them for their efforts before taking his leave.
One Singaporean is diagnosed with cancer every hour. However, over the past 40 years, survival rates for cancer patients in Singapore have tripled for men and doubled for women. This is thanks to the great progress cancer research has made. NCCS is leading innovative research to find the breakthroughs that will change how we understand, diagnose, treat and ultimately cure cancer to Make More Survivors.
Paul Foster, ambassador for Run for Hope also took part in the 3.5km with his mother, "It's so good to be back, a little different this year as I'm walking the 3.5k with my mum. I wanted to bring her along and I'm so proud of her as that's the longest walk she has done in a very long time. It was so nice to spend the last hour with her and for the cause against cancer, something that has affected us with my dad passing 20 years ago. I've been very proud to be part of Run for Hope for so long. I thank the organisers, the Four Seasons Hotel and NCCS to always invite me back every year. Run for Hope, I love it!"
Zumba instructor and breast cancer survivor, Krishna Werneck,demonstrated to the crowd her resilience and continuing fight against cancer as she led participants to energetic Zumba sessions. "It's an absolute pleasure to be at Run for Hope this morning. Cancer is really personal to me as I am a breast cancer survivor and I'm glad to be able to help in a small way to contribute and raise funds for National Cancer Centre Singapore."
A group of more than 10 runners, including one as young as 10 years old, raised more than $10,000 for cancer research, further underscoring the importance of cancer research and how every bit helps.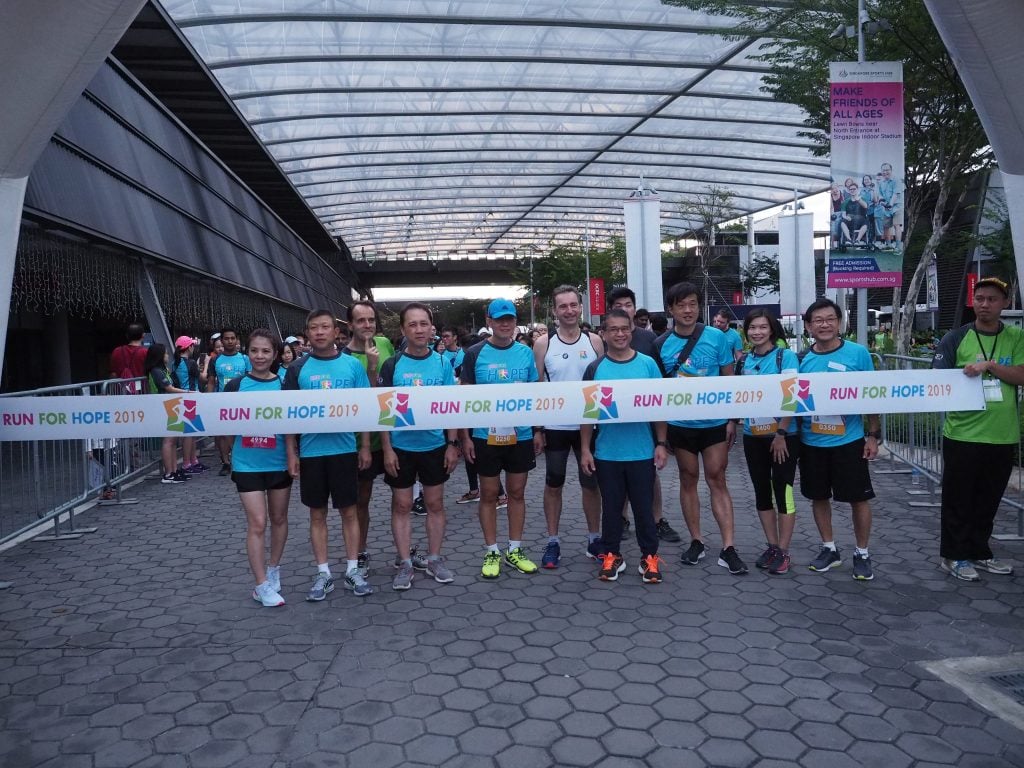 Mr Peter Draminsky, Regional Vice President and General Manager, Four Seasons Hotels and Resorts concluded, "This is a project we are very passionate about. We all know someone who has been affected by cancer. Through Run for Hope, we aim to continue to help raise awareness and for us to do our part for cancer research. It is through initiatives like this where the community can come together to contribute to the cause and at the same time, celebrate the fighting spirit embodied by our survivors."
For more information, please visit www.runforhope.sg.