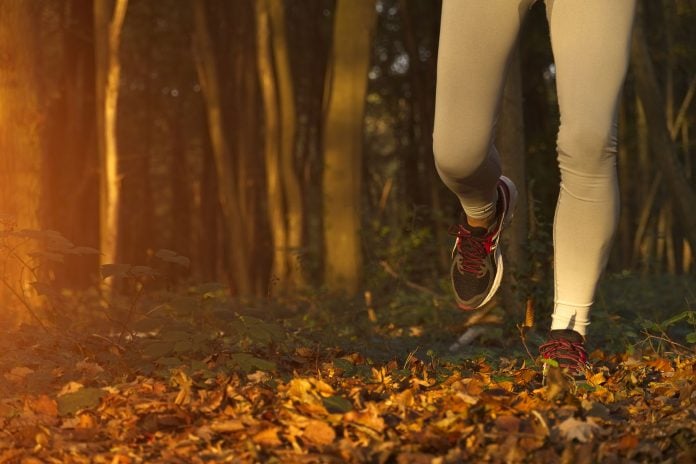 Wearing hijab for a Muslim woman allows them to retain their modesty, morals and as part of their religious practices. In other words, they tend to don their hijab almost all the time. Some of them might find it a challenge to exercising or running. Well, this not related to their fitness level but it's always about finding the right running gears/outfit. So, if you're a hijabi, love running/exercising and finding the perfect sportswear, hello and this article might be what you've been looking for! But if you're not, we hope the information here will help you to understand and thus, able share it with your family and friends!
The most important one – The Hijab!
Finding the perfect fit for an ideal performance hijab for most hijabis is a challenge. A beanie or a headscarf, which requires brooches and pins to keep it together, is entirely inconvenient and uncomfortable to run with. However, recently, there are a lot more brands like Nike, and other domestic brands are selling performance hijab. Most performance hijabs introduced recently are lightweight with breathable fabric and is a pull-on and long which is necessary to keep the hijab in place while running/exercising. Also, alocal designer, Adlina Anis, launched a specially designed a hijab that allows you to plug in your earpiece easily. All the performance hijabs available now sounds totally perfect and cool, right? With all the variations of the material and fittings available, you might want to take your time to find your perfect pair!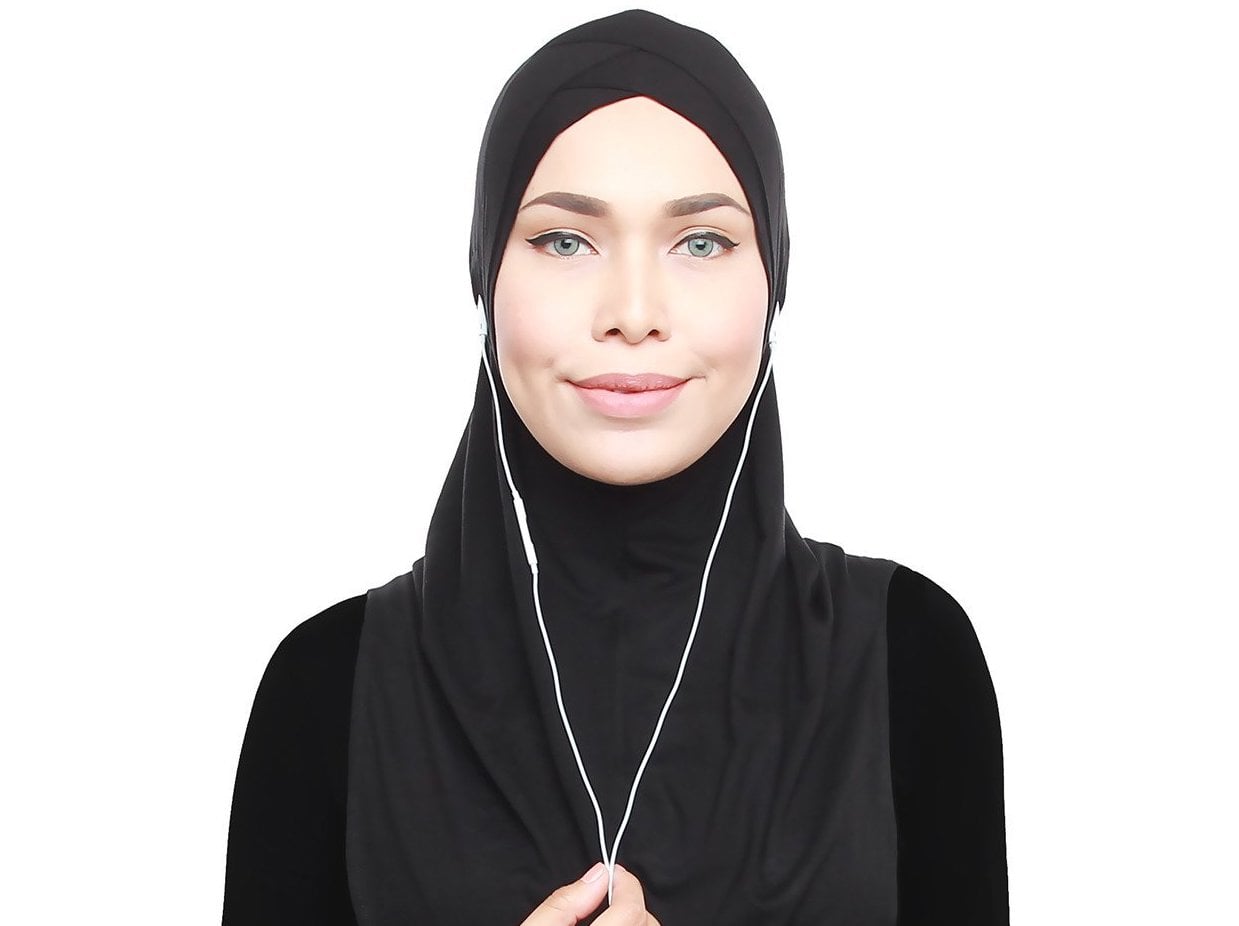 You will be spoilt choice with the amount of modest sportswear available now
Previously, it was a struggle to find sportswear which is Muslimah-friendly since there were only limited commercial sports brands which sell modest gears. Also, to find sportswear which will keep one cool in this hot and humid climate, comfortable fitting and also, wallet-friendly is a challenge. But hijabis now can rejoice! The market for modest sportswear is currently expanding, and we can assure you that you will be spoilt for choice. You can get these clothing everywhere, especially online. The materials used for this sportswear are perfect for every hijabi runners since it's not made up of mesh materials and not see-through when you break into a sweat. Most of them now sell dri-fit long sleeve shirts which are PERFECT! And also, they are wallet-friendly! So.. what are you waiting for? Start filling up your shopping cart!
What is life without Music?
Every run or a workout session must be accompanied by music for most of us. But it gets troublesome when your earpiece starts to shift, and you have to pause your runs to adjust it underneath your hijab before continuing your run, and it's all because of the wire. Here's a suggestion for you – Try switching to wireless earpiece or earbuds! You will experience an entirely new world because it will be hassle free during your sessions. Rest assured that your runs will no longer be interrupted and you won't feel distracted by your dangling earpiece wire. Check out the review for jaybird's wireless headphone – Jaybird X4 or Jaybird RUN – and you can start making decisions.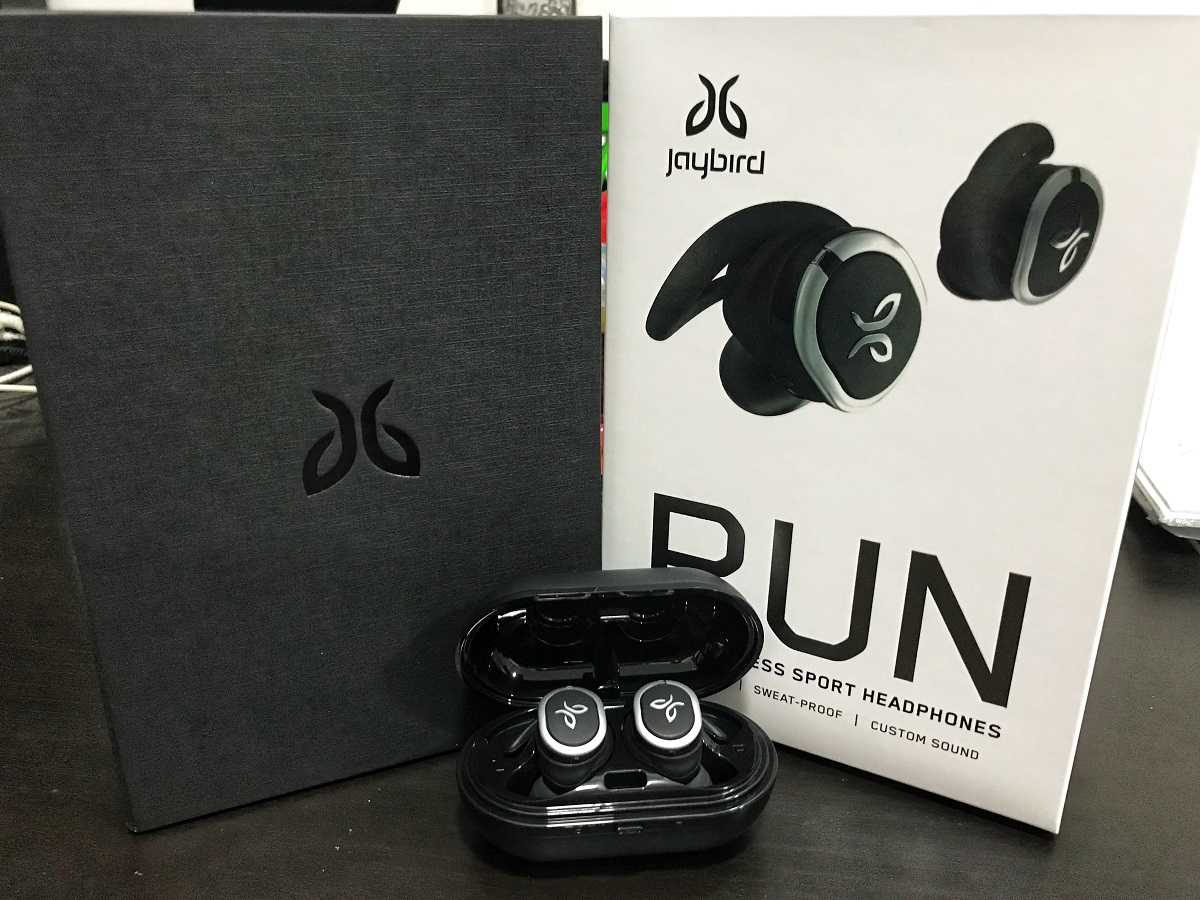 But there might be a few downfalls of wearing a wireless headphone. People might think you are rude if you can't hear them talking to you or you might accidentally sing out loud while running and people think you're crazy. But it will be worth it so enjoy it at your own risk!