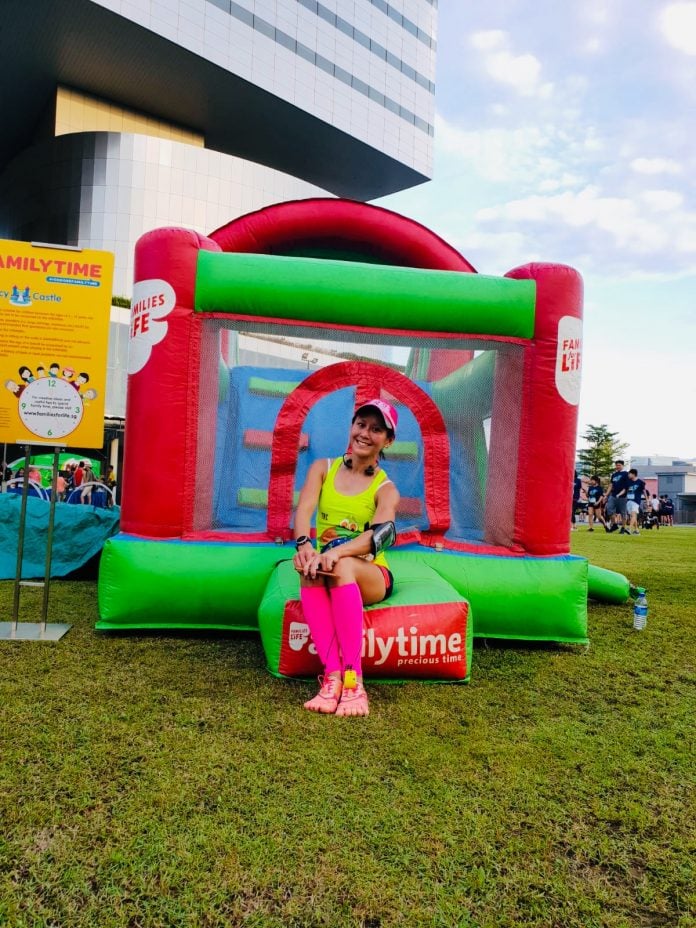 As I do not have many posts, this run may seem like yesterday that I just participated when it is already a year.  This race is always nice to participate, being near to my home is one of the reasons but also the family atmosphere and a boutique feel to this run make me came back again.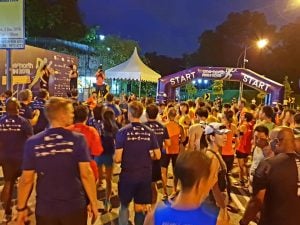 The race pack collection is also the same as last year at the Fusionopolis main arena.  Goodie bag was bountiful, for a mere $30 ( 10KM) you get a Bib, Event tee, one big bottle of Shampoo by Pantene and some vouchers and coupons.  All these were put inside a drawstring bag.  I would say that it really luxurious for a local race.  Finishers also get a medal for completing their race .
This year, I even invited just one of my good buddy from the Tortoise Running Club for this run.  As he also lives around the North West, it was much easier for us to get there.  And this year I drove instead of taking the OBike, but also because OBike is no longer in operation.
The parking is really easy for all and a short walk to the start line.  You can park at the Fusionpolis itself or the Ayer Rajah Industrial Estate area ( with the Timbre).  It is also within short distance to the One North MRT which is along the yellow line.
The start line is actually below the Media corp green on the main road.  It was not crowded at the start line and saw many familiar faces there all ready to take off.
The route itself was almost the same as last year.  Slopes and winding but it is a good challenge.  For the 10Km, there is a 2nd loop to clock before the finishing itself at the Portsdown road.  Along the way there were 4 water points, with water and isotonic.  At the finishing you will be guided back to the Mediacorp green where the friendly volunteers dish out the finisher medal, hydration ( which is one big bottle of Volvic water!) and banana.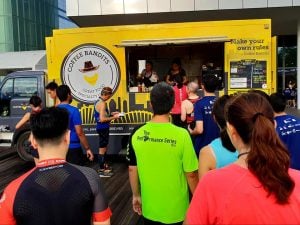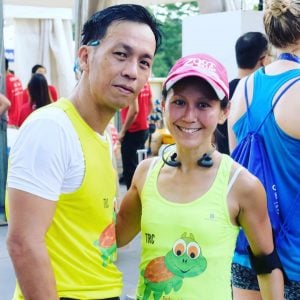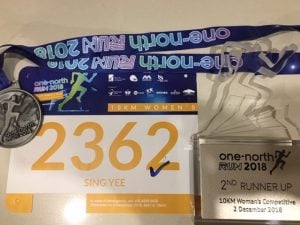 This year the finishing ground was as usual filled with many booths from JTC, the race organiser, Fitnesss First.  There were also food trucks, bouncy castle, balloon sculpting and the one north photo booth which prints out magnet pictures for your keepsake.  Also as a surprise, despite almost same timing as last year, I managed to come in 2nd runner-up.  Maybe it was the luck of my good friend, Fowler.  I could see him enjoying himself too.  We will be back again next year!