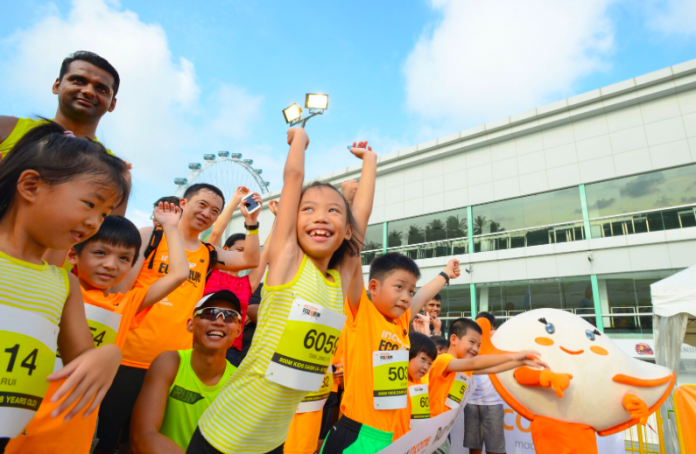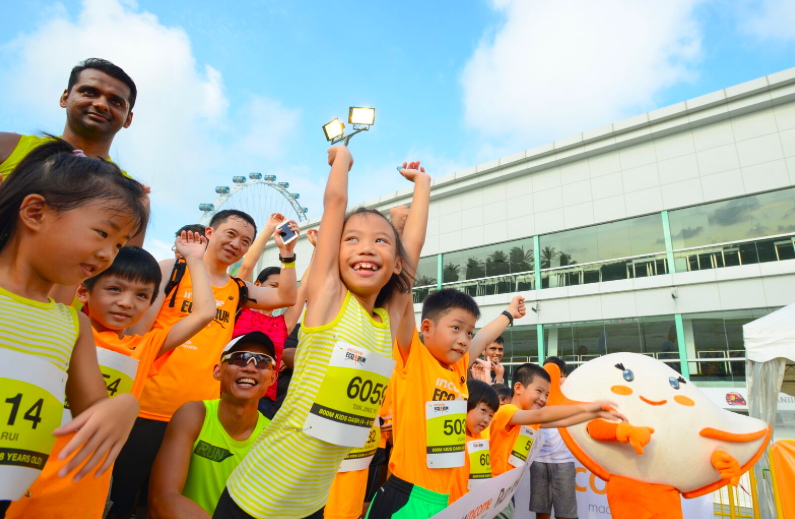 Southeast Asia's premier eco run, Income Eco Run, is back for 2019 and to be held at the F1 Pit Building on 28 April 2019. Armed with results from the 2018 Green Assessment Report, Income makes further commitment to reduce waste and promote sustainability.
New in 2019's edition:
Zero Waste 5km Run Category
Use of solar energy on Race Day
Zero Waste 5km Run Category
Eliminating the use of plastic-lined paper cups
In their continuing efforts to reduce waste at the race, Income is taking the bold step to
eliminate the use of plastic-lined paper cups at hydration points for the Zero Waste 5km Run. Instead, each participant of this category will be given a specially produced reusable cup. These reusable cups will be handed out to runners on the day of the race.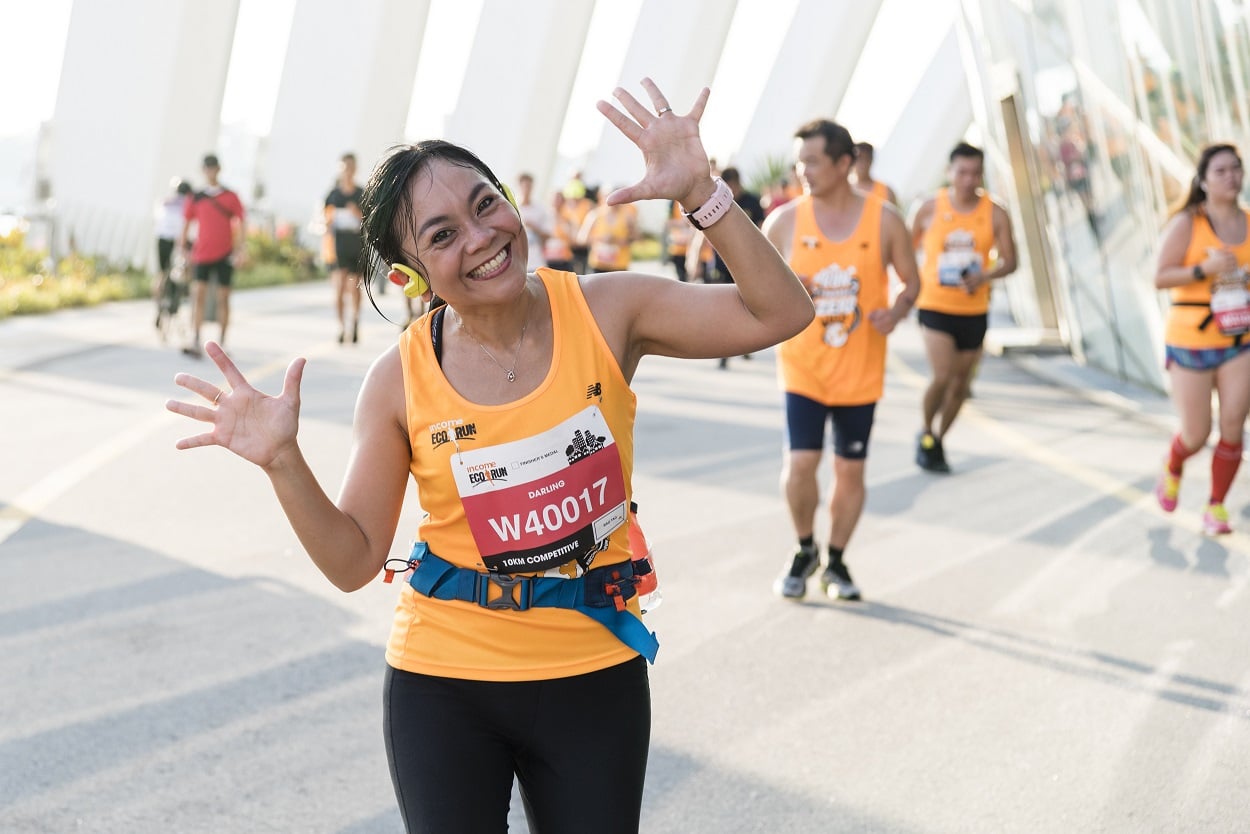 Foldable and easy to hold, runners can stash the cup in their pockets or clip it to their running vests so that they can use it for their hydration needs during the run. Runners also get to keep their reusable cups so that they will be encouraged to use them post-race and to keep up the momentum to reduce, reuse and recycle. Zero Waste runners in the other categories – 10km and 21.1km Half Marathon – will also have the option of picking up a reusable cup on race day for their hydration needs and to further support the cause.
Income began using partially plastic-lined cups for the annual race in April this year and also ensured that all cups used were recycled. The effort led to a reduction of overall waste
produced at the race and an increase in recycling rate. In 2018, 92.4% of waste generated at the race was recycled as compared to 62.9% in 2017 – a 31% increase in its recycling efforts.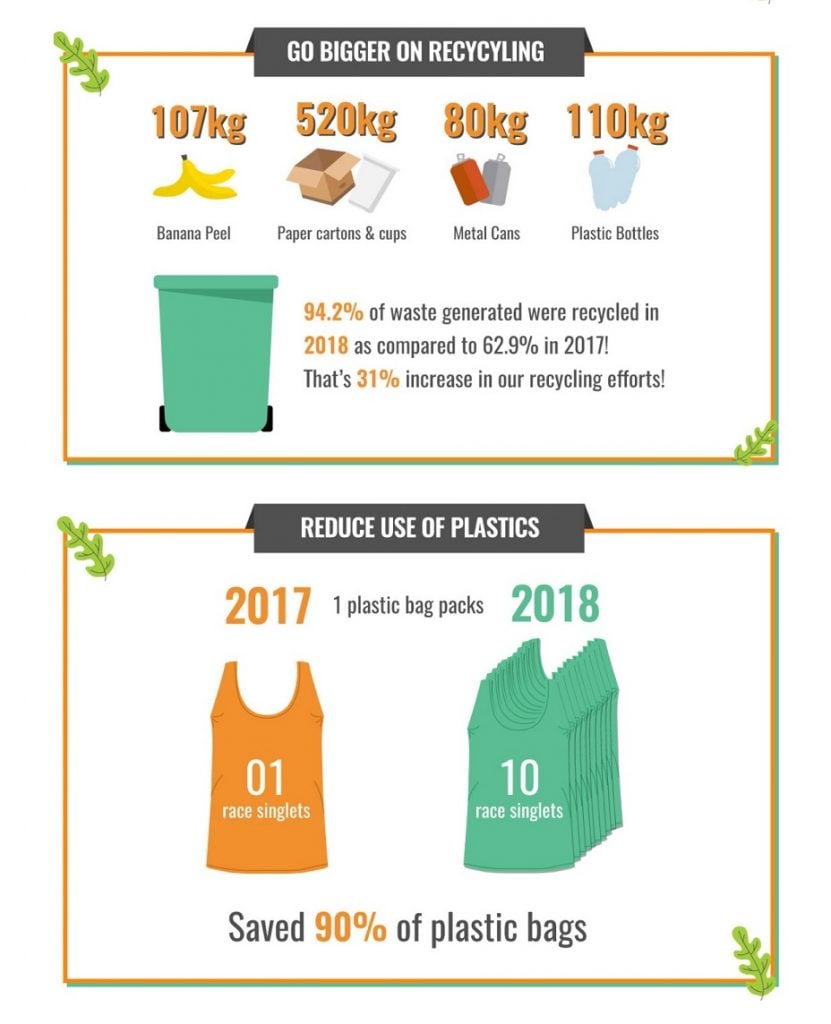 With the introduction of the reusable cup, it is estimated that Income can save close to 20,000* papers cups. This will lead to a further reduction of 60kg in waste produced during the race. In addition, plastic-lined running bibs for the Zero Waste 5km Run participants will be replaced with paper wristbands, which are recyclable. Plastic packaging will also be removed from all running singlets, including finisher tees for all runners.
* Based on the estimation of the number of Zero Waste runners for the 2019 Income Eco Run and based on an average runner's hydration needs of two cups of fluids every 5km.
Find out more about #ZeroWaste here.
Use of solar energy on Race Day
Offset up to 60% of energy consumed
Another new introduction to the race next year is the incorporation of solar energy on Race Day. This initiative will help offset up to 60% of energy consumed at the start area and will be powered by Singapore's leading clean energy provider, Sunseap. This also means that Income Eco Run 2019 will be the first mass participation event that makes use of solar energy during the event.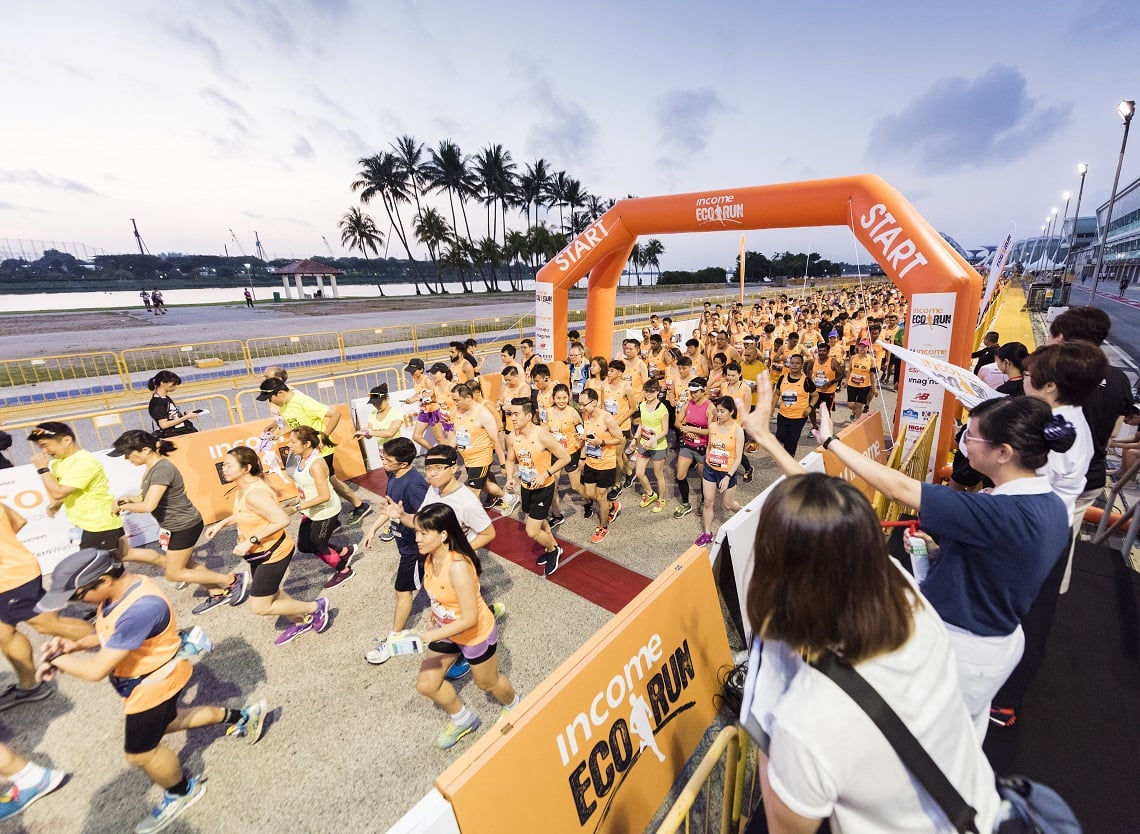 The introduction of these initiatives gives Income the opportunity to encourage the community to adopt more environmentally sustainable habits. Our daily actions and activities directly impact the environment, and a little step forward goes a long way. Income tries to push the boundaries a little more at each edition of the Income Eco Run to challenge themselves and the participants. They aim to introduce more environmentally-friendly measures within the race each year and to encourage each other to embrace the changes and to do more for the quest towards zero waste. This is the spirit which Income Eco Run aims to drive across – to lead healthier lives and collectively build a sustainable future.
Register now
Embark on the journey towards zero waste
Early-bird promotion ends on 12 February 2019, so register now and join the run towards zero waste! There are also promotions for Zero Waste Runners and Running Buddies with more savings to be enjoyed!