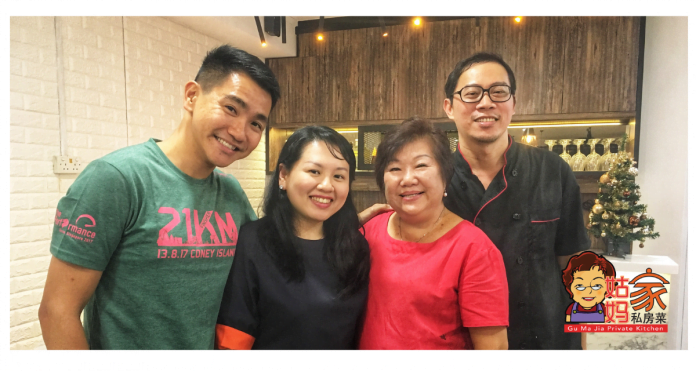 After tapering from my run sessions, I have learnt to also appreciate other aspects of life. This time, I get to sit down with a table of food connoisseurs and enjoy a sumptuous Chinese New Year meal.
It may seem too early for some Chinese New Year dishes when Christmas mood only just sets in. However, come to think of it, Chinese New Year will be approaching in a blink of an eye, falling on 5-6 February in 2019.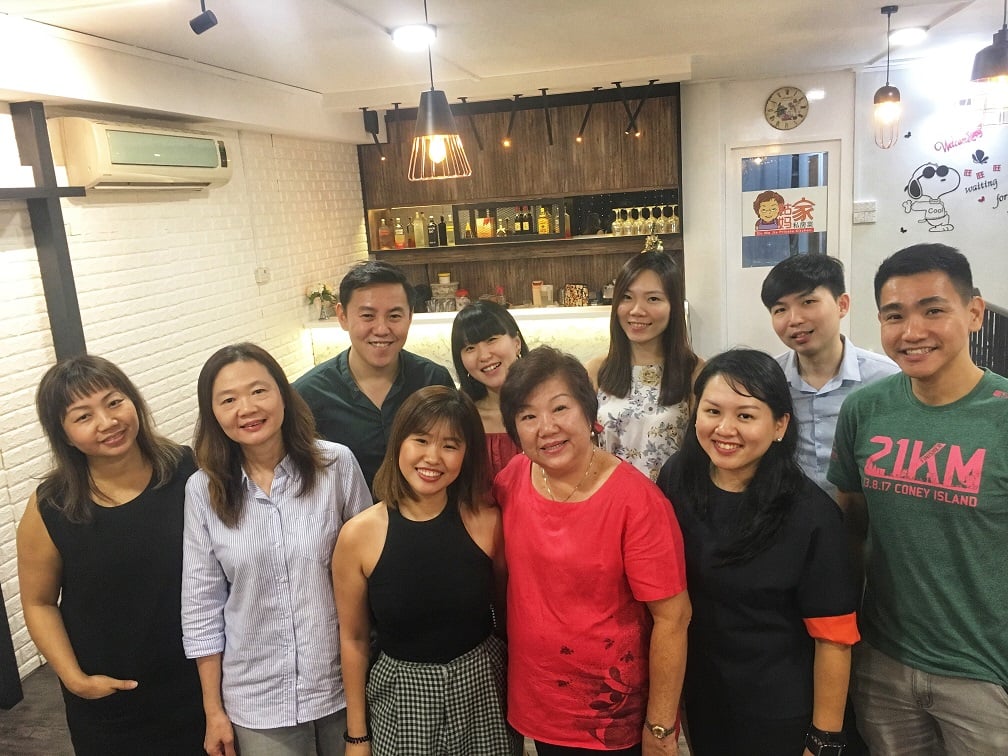 Chinese New Year is a festival that celebrates the beginning of a new year on the traditional Chinese calendar. The festival was traditionally a time to honour deities as well as ancestors, and the evening preceding Chinese New Year's Day is frequently regarded as an occasion for Chinese families to gather for the annual reunion dinner.
For health-conscious sports and fitness enthusiasts, Chinese New Year goodies are always too much to take. They give these people the guilt and probably the mindset that all the past year's hard work will go to waste.
We can, on the other hand, think of it as after one whole year (or years for some) of hard work, it should be time to reward ourselves, especially so for enjoying a good indulging meal with family and loved ones.
Even though we are to indulge anyway, we can still go somewhere which serves healthier food, not just for the sake of ourselves, but also for the young and the elderly.
The award-winning Gu Ma Jia is one such place that serves a hearty, mouth-watering reunion dinner, and at the same time adopts a philosophy of no MSG-added, less oil,
less salt and less sugar where possible in their dishes. Known to be fully booked for their reunion dinner packages, we are advised to book at least 2 to 3 months ahead to secure their seats.
Some of the signature dishes which we tasted include:
My favourites are:
Assam Fish (For people who can't take spicy food well as their version is non-spicy)
Crispy Brinjal (Not easily available elsewhere)
Yuan Yang Kailan (Leaves fried to crunch crisp while the stems are succulent)
Peach Gum Beautifying & Nourishing Dessert (Less sugar and free from preservatives; helps to rejuvenate skin, cleanse the blood, boost immunity, lower cholesterol and balancing the pH levels in our bodies)
Their other signature dishes include:
They also have the Roasted Suckling Pig for your selection especially during CNY: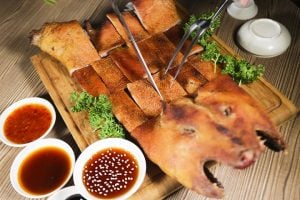 Gu Ma Jia is located at 45 Tai Thong Crescent Senett Estate Singapore 347866. They are open Mondays to Fridays: 11am to 2.30pm (Last order 2pm)  5.30pm to 9.30pm (Last order 9pm) and Saturdays, Sundays and Public Holidays: 11am to 10pm (Last order 9.15pm).
For more information, you can also check them out via their Website: www.gumajia.com.sg, Facebook: www.fb.com/sg.gumajia or Instagram: @gumajia.
*
Disclaimer:

This review represents the genuine, unbiased views of the author. The author was provided with free tasting. Gu Ma Jia's products might currently be advertised on JustRunLah! via different channels, however, these relationships do not influence the editorial content of reviews.
REVIEW OVERVIEW

Food
Service
Atmosphere
Price

SUMMARY

Food that has home-cooked greatness; Excellent service from staff; Cosy and homely atmosphere; Reasonably priced.