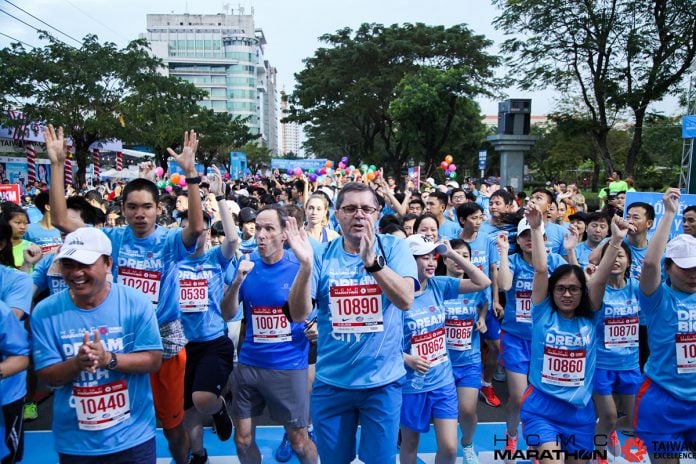 Ho Chi Minh city Marathon powered by Taiwan Excellence is, as any other marathon, an individual-oriented and competitive race. However, the marathon aims to be a friendly and supportive role for participants, where different running levels are welcome. Check out what the biggest marathon in Vietnam is doing in order to grow the running community:
Spreading pure inspiration through personal and touching "Dream Big With The City" stories
Started since 2017, Ho Chi Minh city Marathon (HCMC Marathon) powered by Taiwan Excellence kicked-off the campaign in order to bring running and marathon closer to the citizen.
The main message "Dream Big With The City" has brought inspiration from the city and its people, with the aim to encourage others to be part of the dream, a dream to be one of the most lively urban and city marathon in Southeast Asia. Different marathon stories, from volunteers to runners, has been shared in order to inspire others: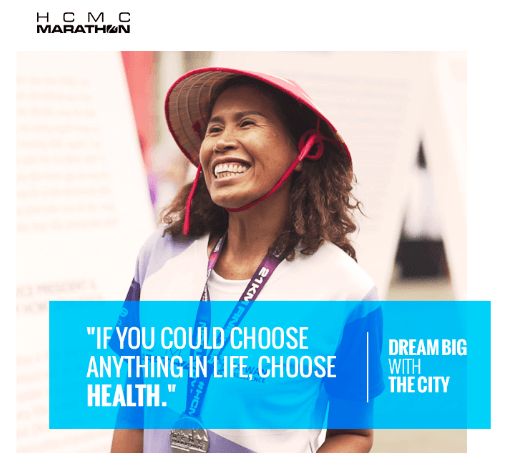 Mrs. Nguyet or "Mama" as she calls herself, at the age of 58 years old, is one of the oldest Vietnamese woman participating in Triathlon and Marathon in Vietnam. "While you do have a lot of options when you are young, your health should still be the most important thing. I'm an elderly and I can still run which means, for sure you can too and even longer and faster! Meanwhile I can go slow because I'm old" – she expressed while laughing.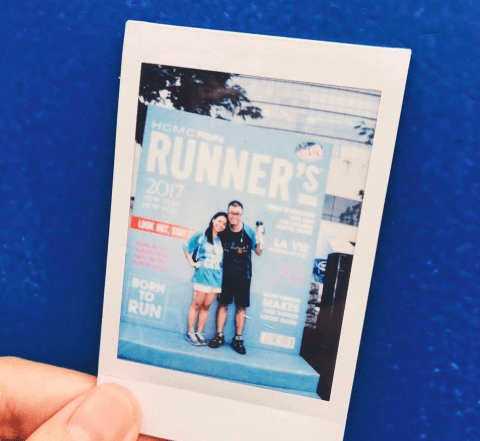 "First is Ho Chi Minh City Marathon in 2018, and next will be our wedding day!" is the  story from a young couple which has inspired other runners to not run individually, but to run for a shared goal. The couple stated – "Ever since I met this special girl, my life has totally changed. To me, Ho Chi Minh City Marathon was about doing this together with my girl. We tried our first 5km in the first year of the race and in the second year, we upgraded to the 10 km distance. The third year, we made a promise that if one of the two could finish 21km, that's when we would get married. Although it took me nearly 3 exhausting hours to finish the race, the moment I saw her smiling at the finish line, every pain and effort were worth it and… we are getting married soon. First will be Ho Chi Minh City Marathon, and next will be our wedding day!"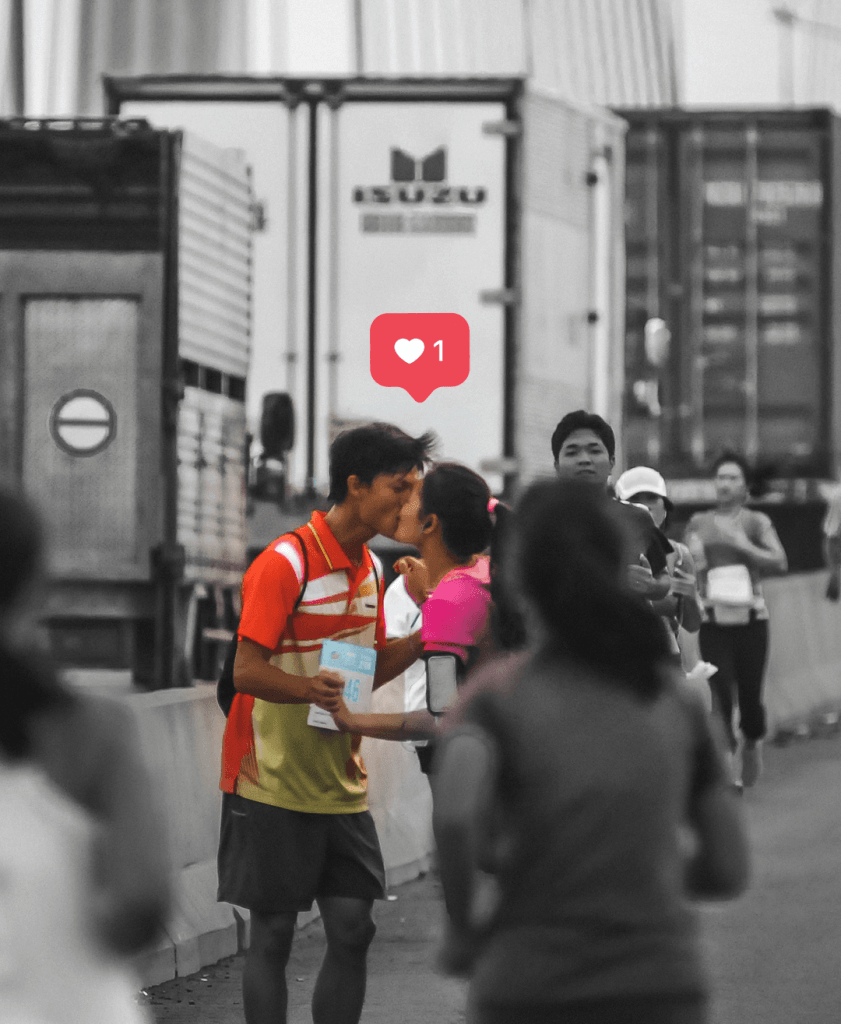 Educating families about the importance of a healthy and active lifestyle on kids.
Not only mom and dad get all the fun, kids can also run their race and be the finishers of the Ho Chi Minh City Marathon. The Kids Dash is designed especially for kids to encourage them to be healthy through participating in the 1KM (For kids from 6-10 years old) race route.
By sharing the story of the Trinhs Family, Ho Chi Minh City Marathon encourage parents to engage more into running in order to influence their kids to be more active as a part of their family healthy life
Becoming a global meeting point of every runner, from beginners to professionals, international to local athletes, from individual to corporates/companies.
Building a solid foundation of recognition and credibility through successful events since 2013, Ho Chi Minh city Marathon powered by Taiwan Excellence has been non-stopped improving the race itself to become the perfect occasion for corporates/companies to strengthen the team spirit and motivate their employees to run and have a healthier lifestyle.
With the constant increase in local participation, a huge amount of attention and interest generated by the audience each year, there are more than 70 companies have signed-up to join Ho Chi Minh City Marathon. Becoming a global meeting for runners from all over the world, from beginners to professionals, international to local athletes, Ho Chi Minh City Marathon powered by Taiwan Excellence is also a chance for brands and organizations to approach potential customers in Vietnam market and around the world, actively and passionately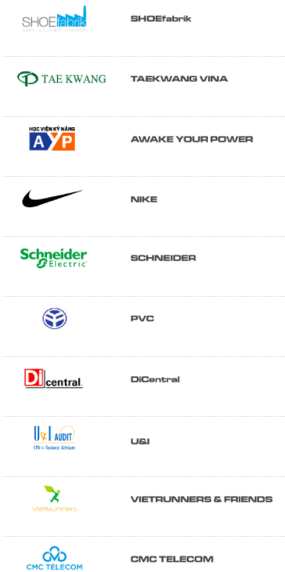 No one can represent the city more than volunteers and supporters
The marathon acknowledged that the spirit of the city marathon not only comes from runners but also created by volunteers and supporters, who are always ready to give support with a warm heart. Ho Chi Minh City Marathon wouldn't be loved this much without them, the best supporters and volunteers.
Tremendous support from government, sponsors and partners since the very first year of HCMC Marathon
The HCMC marathon is the premier event in Ho Chi Minh City in terms of participation and number of editions held. Its history began with 5000 runners participating in the first edition in 2013 growing to over the 8000 runners who joined last year. Endorsed by HCMC Department of Culture and sports together with the Association of Athletics Federations in HCMC, the race annually is one of main activities of the city welcoming new exciting year ahead. This year, registration is close to sold out 2 months before the race day.
Accompany with the race for years, Taiwan Excellence – The title sponsor, Nike – Bronze sponsor, FV Medical – Medical partner, Canon Vietnam, 2XU, 100plus, Crescent Mall as partner have made the race as the biggest marathon in Vietnam. Not only big at participation or event scale but also at heart. HCMC Marathon also showed its influence by cooperating with other big marathons, such us Shonan International Marathon of Japan and Hanoi Half Marathon, Skyrun HCMC of Vietnam.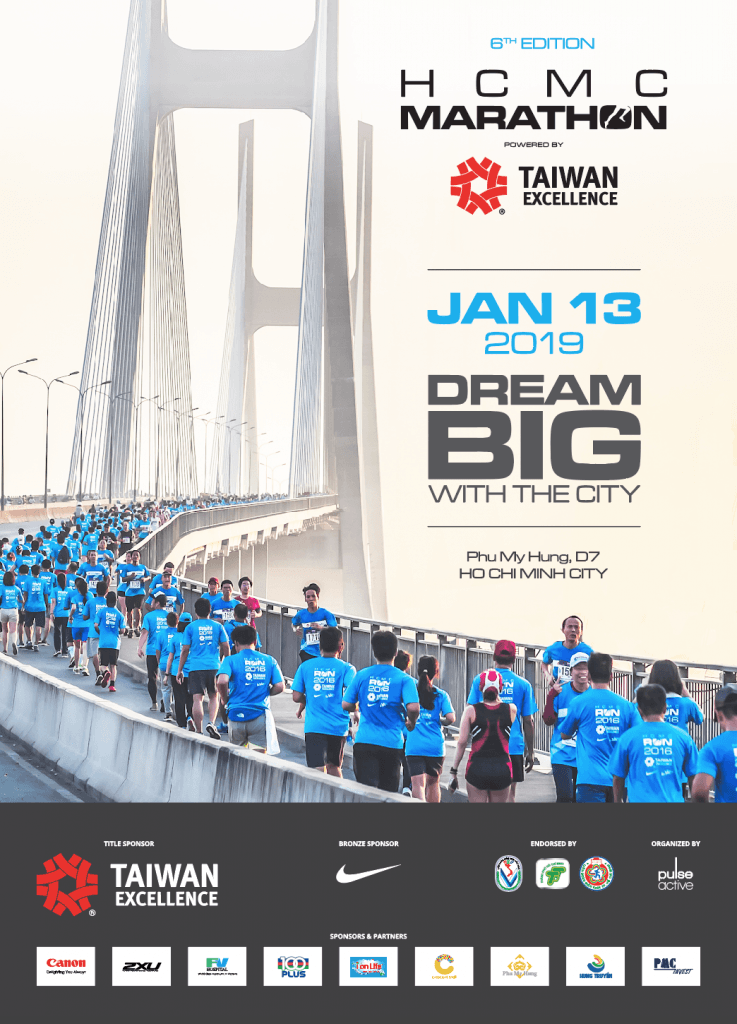 The race will take place in the Phu My Hung Area which is situated in the southern part of Ho Chi Minh City, touted as one of the best running areas due to its modern and urban setting. The event features 5 distances; Full Marathon (42km), Half Marathon (21km), 10km, 5km, and the Kids Dash (1km). Besides the Amateur category, an Elite category for federated athletes is also available as the race is officially listed in the Vietnam National Athletics Championships. Runners participating in the three longest distances will fight to conquer the most challenging part of the course, the Phu My Bridge, a 705 metre long bridge soaring across the  Saigon River with a height of 145 metres.
For more information, you can check at www.hcmcmarathon.com or follow www.facebook.com/pg/hcmcrun/
Contact info@pulse.vn for any inquiry.