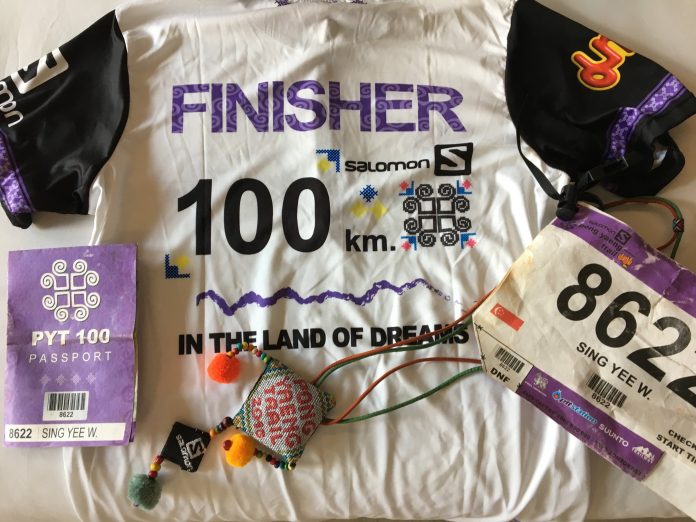 Overview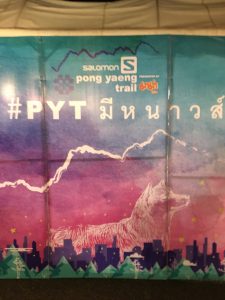 Trail races are getting popular in Thailand.  Having some of the more interesting terrains and weather condition, plus the cheap and good Rest and Relax after that, Thailand is definitely worth to do a trail race in.  Chiang Mai in the Northern part of Thailand offers rolling hills and abundance of nature for a good trekking and also trail races.  The Pong Yaeng Trail (PYT) is one such race, began with only a few participants claiming the name of a boutique race, it has created strong interest for trail runners around the region and this year we see about 500 participants for 100Km just 3 years after it first started.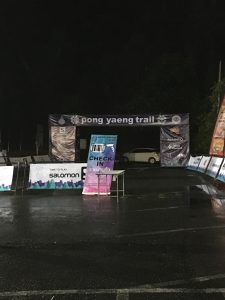 PYT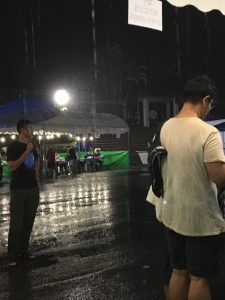 The trail race has 6 categories of different distances to chose from.  The longest being the 100miles and shortest being the 10KM.  All the categories start at the Queen Sirikit Botanical Gardens in Mae Rim ( about 20 plus KM away from Chiang Mai city) only different day and timing.  Registration is done on the official website itself.  Runners will get a drop bag service, food and drinks throughout the race and start/finish point. Race bib and goodie bag with the event tee are all inclusive.
Official site: www.pyt.run
PYT 100km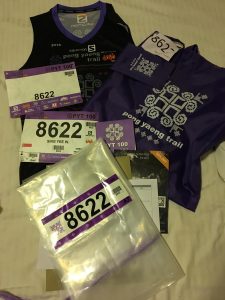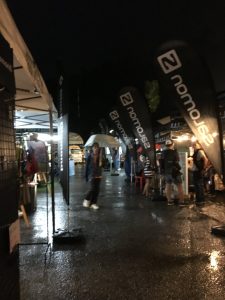 I joined the 100Km ultra this time round, thinking it will be good to do a solo stint by myself.  It was really fun and got to meet many like minded runners at the same time.  It was also a challenge for me as a predominantly road runner doing distances up to a FM only.  Trail running entails a very different level of fitness, it is even more cardio and I would say with good flexibility and core strength, it actually helps in trails as you will need to ascend and descend various terrain and slopes.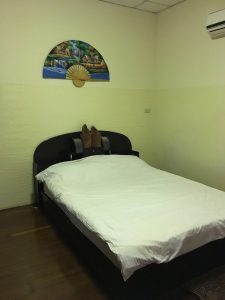 There are total 11 check points in this 100Km race.  Total elevation is about 4,800m.  With 2 major descends in the whole race.  The trail brings you to many interesting sights in this region and the check points are well stocked with hydration, food for replenishment and at times hot food, featuring local delights like Khao Soi, Phad Thai and Braised curry.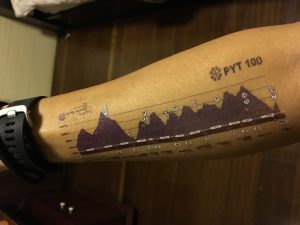 Ambulance services are also spotted at some check points to assist injured runners.  I must say their safety and emergency service is really good.  A call and they arrive and further more along the main roads, there are consistent race patrollers to check on your alertness and ability to continue the race.  This is especially important for the 100milers who might lose their consciousness due to pushing too hard.
Raining Cats and Dogs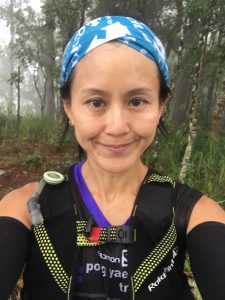 Call it unfortunate, for my race it rained throughout and it was only after I collected my finisher medal that the sun came out.  The rain made the trail even harder to tackle especially with the slopes covered with muddy ground whether going up or down.  With runners going through the same route, the grounds were mashed up and if you are the slower ones, you will get caught with more mud and sogginess.  Made a right choice of bringing my pole this time however, it was only one side.  I ended up taking a branch on my right hand to balance it out.  I would say the view point at CP3 was breathtaking but when I was there it was already dark.  This was also the time I found a similar pace Thai friend, Thongchai to continue the journey with me as we watch out for each other since we are both solo racers.  Although I thought he might be good enough to carry on alone since he is a seasoned ultra runner.
Memorable Moments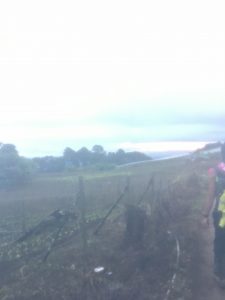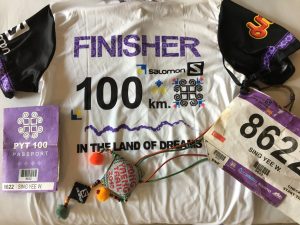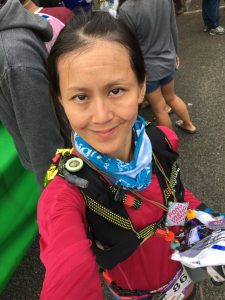 To cut this long 27 hours race for me short, just highlighting some of the memorable moments, the slope up to Mon Long which is A1 was the most tough leg for me.  And once up you have to come down, that is trail 101.  Mon Long is the extra leg up towards the end and it is also the most challenging for me since I was already out of energy and lack of caffeine made me walking in my sleep.  Totally exhausted and we had to go up that hill.  As it was already in the night , I could not see the surrounding of Mon Long, but apparently, this place is a cliff area with really good scenery.  After the check point it was all the way down down down to the crossing into QSBG.  By this time, we were all drained, the ending saw us going up the infamous flight of steps where you will be greeted by the organisers and supporters.  It was amazing feeling , somehow in a dream and not as I was walking in my sleep since Mon Long.
Beginner luck
I guess before I built up that trail ability, all ultras will be considered a tough race for me.  This race is no exception, but judging from its well organised team of volunteers, race support and most of all clear race route( despite heavy rain, the signs were well visible with "X" sign put up in the "not to enter" route), I will say it is a good start for beginners like me and ,well, the R&R after in Chiang Mai city is definitely worth it.  Do sign up early as their slots sell out very very fast! One suggestion is to keep track of their Facebook Page to avoid missing out on the sign up updates.