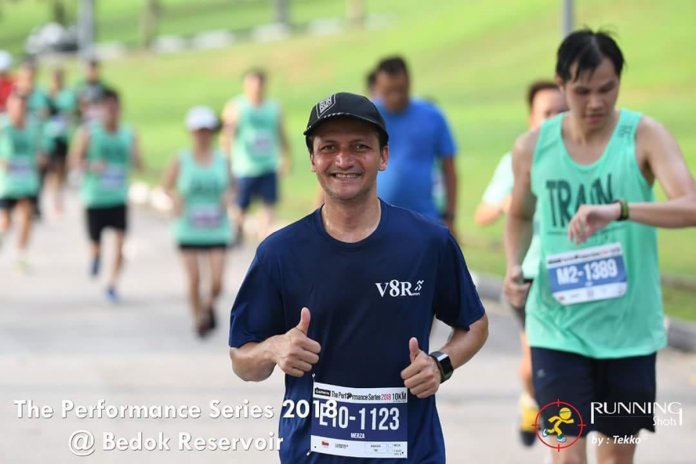 My name is Merza. I was a runner.
I discovered my love for running quite early. I remember waking up enthusiastically some early mornings when I was in primary school – to run. As a kid, I thought running was the easiest sport! When I was in Secondary 2, I took part in my first school cross-country run and came in second! I also represented my school's sports house during the Sports Day events. I went on to represent my school in the national cross country race when I was in pre-university.
I continued to enjoy running after my school days were over. During my national service, I was one of the better runners in my camp. I have never failed my IPPT tests. However, after I joined the workforce, my regular runs became less frequent to the point where I would only go for a jog because of the need to prepare for the annual IPPT test.
After the completion of my reservist cycle, except for 'once in a blue moon' jogging, I no longer have any motivation to keep fit. The thought of going for a run tires me, and I became lazy. My lifestyle became sedentary. I felt tired easily and gradually gained some weight.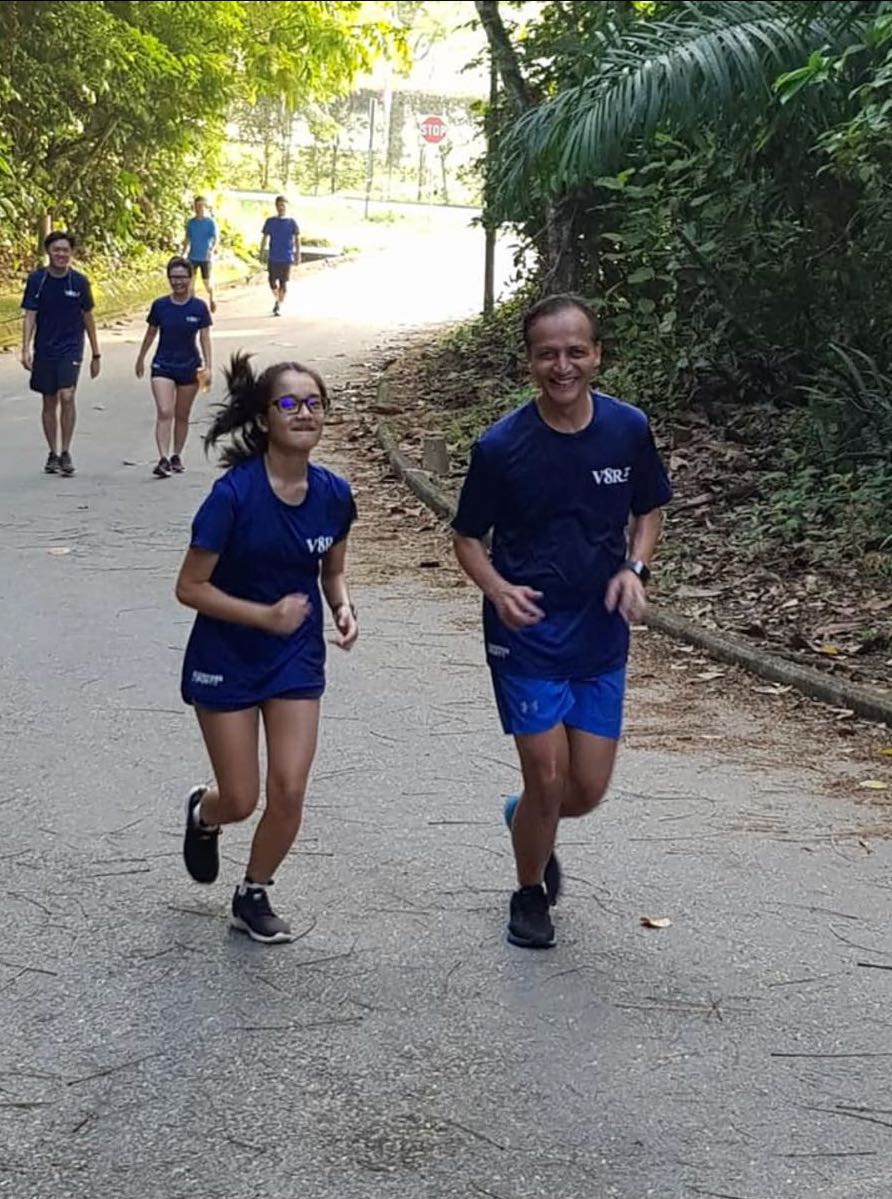 This continued for many years until I moved to Vue8 Residence in Pasir Ris. This is where I meet my new neighbors who are running enthusiasts, particularly Stanley and Jade. They invited neighbors to join them for a weekly 7 am Sunday morning run. Initially, I was reluctant, 7 am on a Sunday morning? I'd rather be in bed! Nonetheless, I decided to give it a try. I soon realized that it isn't about 'meet and run kind' of sessions. Stanley is a seasoned runner who knows exactly about incremental conditioning for new runners. Initially, we found it extremely hard but Stanley and Jade are enthusiastic and encouraging in imparting the concept of a healthy lifestyle. They organized and planned the weekly running programme. From warm-up exercises and 5km run, we progressed to climbing stairs and 7km run, and then to hill training and 10km run. Soon, we were doing above 10km, running from Pasir Ris Park to Punggol and Coney Island, trail running at MacRitchie Reservoir and Telok Blangah Hill, to eventually take part in 10km running events and the half marathon! Wow!
For all my earlier 'boasts' about being a runner when I was younger, I was more of a short distance runner. I have never run more than 5.5km (7km on the treadmill). The half marathon was undoubtedly a personal achievement for me! Stanley's and Jade's caring nature and motivating encouragements have really helped us all.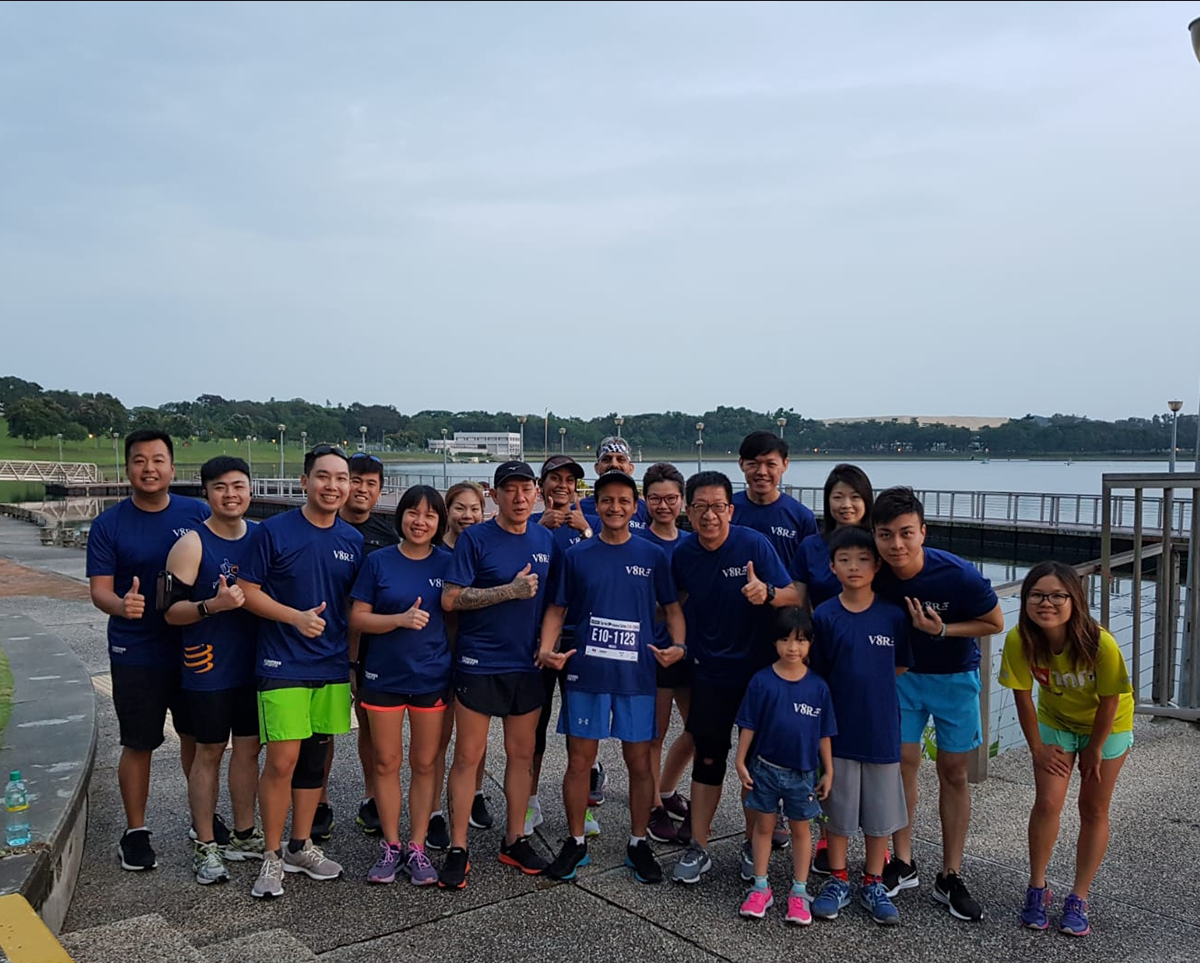 The journey isn't easy, but each of us in this V8Runners' family, whether you are a runner or a brisk walker has something to look forward to on Sunday mornings – the camaraderie and friendship that we have built.
My neighbors are now my friends, my family.
My name is Merza. I am a runner.