Running is constant pounding on the pavement and after a while it can seem bit monotonous and boring. It is precisely for this reason some people start to hate running and abandon it. Here are 8 ways to make running more fun and interactive.
#1 Trail Running
Trail running has an added element of challenge. It gives you the elevation and the ever-changing terrain will keep your runs fresh and interesting. Did you know running on soft surfaces are also great for your legs. In fact, Alberto Salazar has mentioned that his athletes does 90 per cent of their runs on soft surfaces. The bonus of trail running – the magnificent views!
#2 Fartlek
Fartlek is the Swedish term for speed play. It is a training method that blends continuous training with interval training. Simply put, it is defined periods of fast running, intermixed with periods of slow running. If you ever get bored of running, try mixing it up! Check out our 7 ways to Fartlek!
#3 Speed Work
Speed work can make training more fun. Speed work is often described as running above your red line. This is called running uncomfortable hard slash you will come out gasping for air. You run for a short intense period, take a short break before going out full force again. Examples of speed workouts are running 400m x 20 sets at every 3 minutes.
#4 Run Stairs
Stairs running is a great way to get in shape. Running stairs is hard. It helps develop your VO2 max but it's just not as boring as just going out for a jog. Look for an apartment or a condo and run up 23 floors. Doing it 5 times will get your heart pumping and whip you into great shape.
#5 Go For A Hike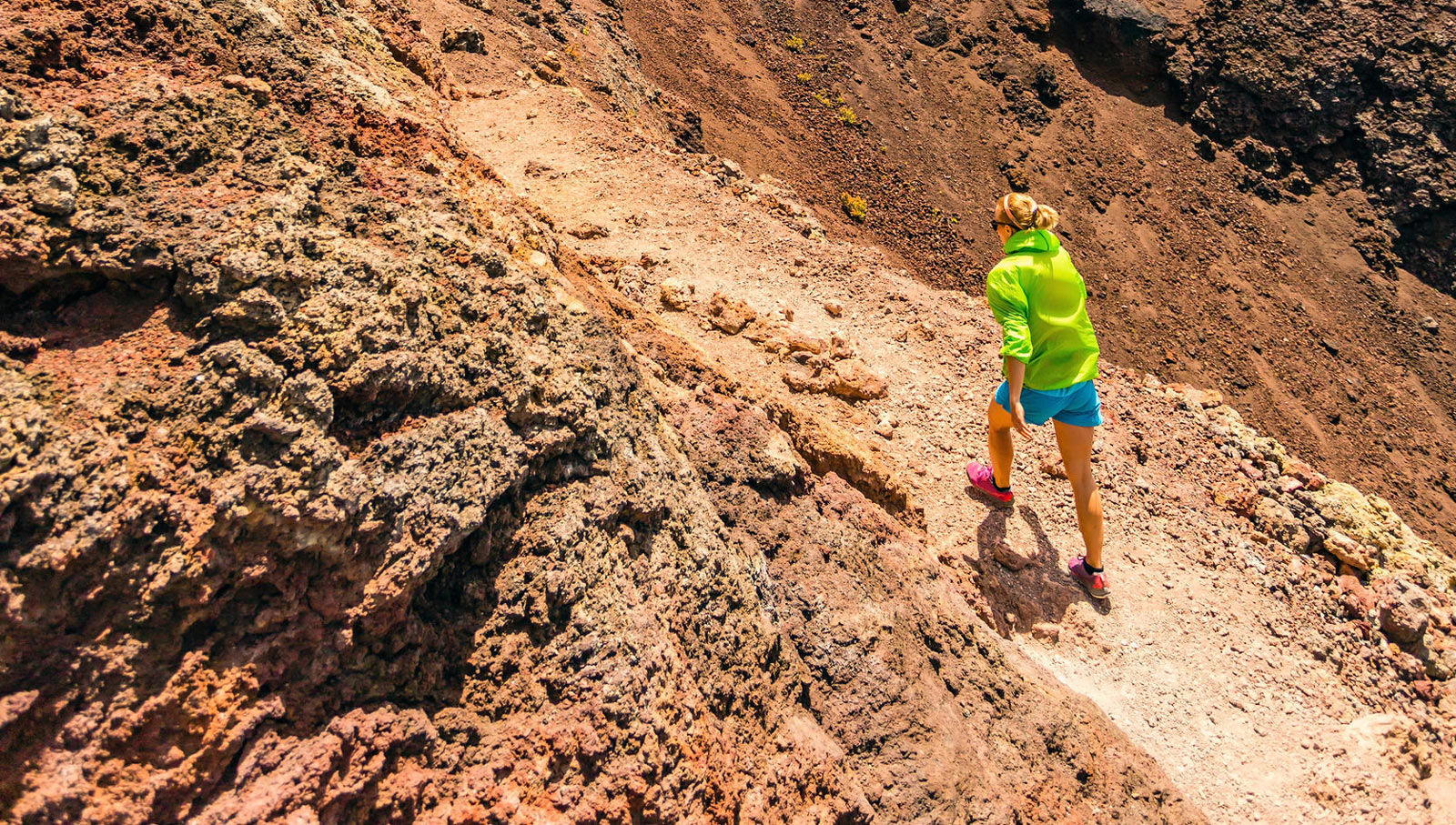 Hiking is fun and can become a great family activity. It gives you the elevation training you need as well. Plus, did we mention the superb 360 degree panoramic views mountains have to offer? Hike up Blue Mountains in Australia, or Gunung Tahan in Malaysia. It is a great way to strengthen your legs and a fun way to spend time with family and friends.
#6 Hill Repeats
Hill repeats are an excellent way to build strength and speed. It's not monotonous because, you run up the hill as fast as you can, and slowly jog down or walk down to recover. It's quite fun because you really feel the rush of blood, your heart pumping and you are giving it all you have. 20 sets of 100m hill sprints is a great workout, and trust us, you won't be bored. You may curse, but you won't be bored!
#7 Drills
Agility drills are a good way to train your running form. Running mechanics is very important for 2 reasons – you run more efficiently and you prevent injury. Running more economically means you can run more efficiently with the energy you have – without the need to take a gel for more energy. So, in order to mix things up and keep things more interesting, take a day to do agility drills instead of running. Examples of drills are high knees, butt kicks, shuffling, lateral shuffling and agility running. It is fun and challenging, and you will reap the benefits.