Back for its sixth edition, The Color Run – 2018 Hero Tour, is proudly presented by Union Pay. The Color Run Singapore aims to give their valued Color Runners a fresh new experience each time they participate. Therefore this year, they strive to soar to greater heights with their brand new hero-themed tour!
Get your powers super-charged as you crash through double the colour in their brand new SUPER colour zones, and then take off and fly through skies of dreamy foam clouds! Here, anything is possible, and you are unstoppable! After you're covered from head to toe in different colours, celebrate and reward yourself at the Finish Festival – filled with music, dancing, and more colour throws.
The Happiest 5km on the Planet
The Color Run, also known as the Happiest 5k on the Planet, is a unique paint race that celebrates healthiness, happiness, and individuality. Now the largest running series in the world, The Color Run has been experienced by over 6 million runners worldwide in 35+ countries. The event is returning to Singapore on Saturday, 29 September, at 4 pm, for its sixth year!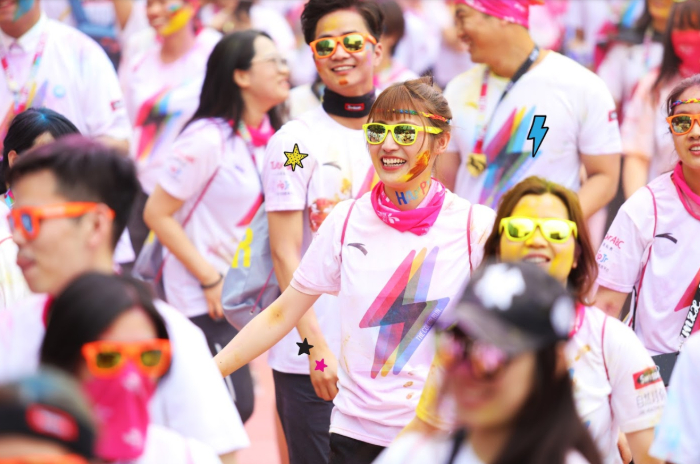 IMPORTANT – How The Event Works
This is it, its the time of your life to take part in such a fun event! The Color Run is a five-kilometer, un-timed event in which thousands of participants, or "Color Runners", are doused from head to toe in different colors at each kilometer.
With only two rules, the idea is easy to follow:
Wear white at the starting line!
Finish plastered in color!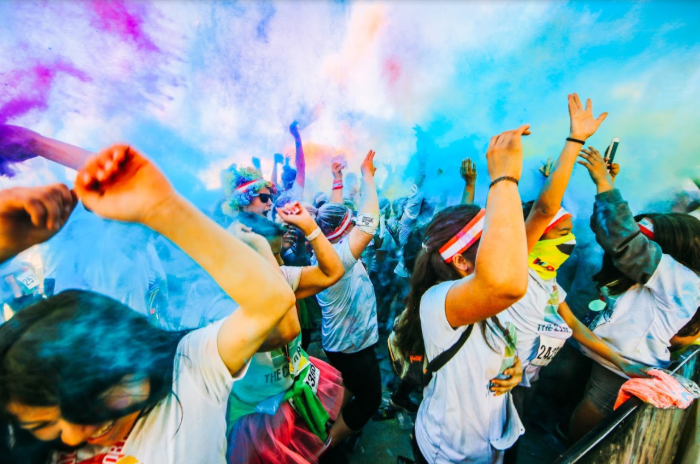 After Color Runners complete the race, the fun continues with an unforgettable Finish Festival. This larger than life party is equipped with music, dancing and massive color throws, which create millions of vivid color combinations. Trust us, this is the best post-5K party on the planet!