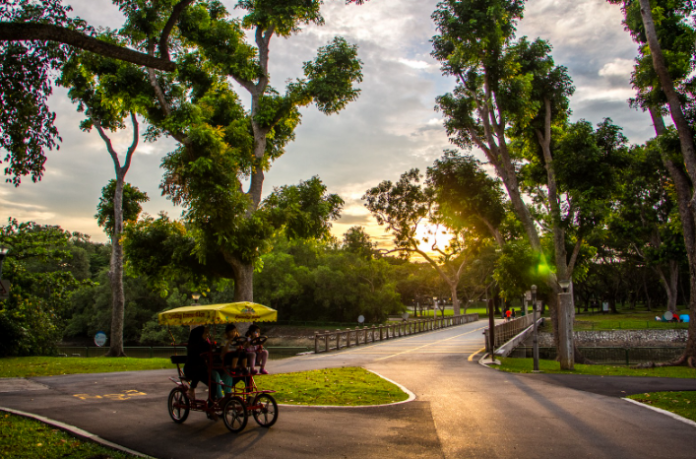 Pasir Ris Park is the perfect place for a day of exploration and wandering. The Park is 6 km long and has a unique narrow beach, a distinctive mangrove swamp, a cool playground, an array of wildlife and plenty of activities to keep you occupied. It's a place to relax, explore and discover!
#1 Bring Your Kids Or Your Inner Kid To The Playground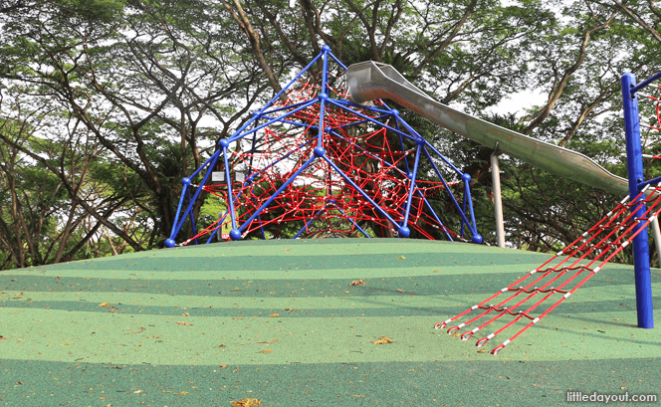 Photo Credits: Little Day Out
Come visit one of Singapore's largest playgrounds for a great family day out. The trees form a lovely canopy to keep the playground shaded and the lovely sea breeze from the shoreline makes it a great getaway for the kids. The playground has so much to offer from swings to slides, to climbing nets and flying foxes. Your kids will have a ball of a time exploring this kid haven.
#2 Catch The Sigh Of Beautiful Birds – Bird Watching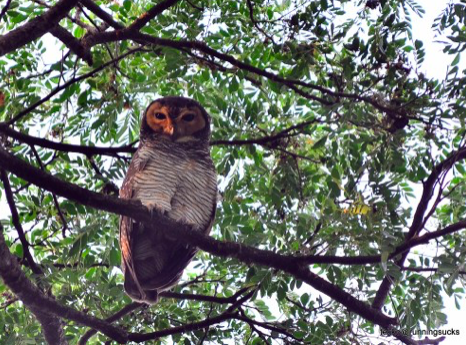 Photo Credits: Eat Run Gossip
Grab your binoculars, set up your tripods – because the Pasir Ris park is laden with birds. Be ready to snap little birds swooping high and low. You'll get a chance to see rare colourful vibrant birds – the Parakeets, the Collared Kingfisher, and maybe even a spotted wood owl. Pasir Ris is equipped with a 3-story bird watching tower that can bring you up-close and personal with the birds.
#3 Take An Educational Scroll Down Mangrove Boardwalk
The mangrove swamp located right in the middle of Pasir Ris is a true hidden gem. It's like being transported into a different world. The boardwalk surrounds the 6 hectares. This place makes a great educational trip for your kids, nieces or nephews. There are plenty of information panels along the boardwalk for you to discover something new, something you never knew.
#4 Find Your Way Out Of The Pasir Ris Maze
The Maze Garden makes an interesting place for everyone. Get lost and test your navigational skills while trying to find your way out of the maze. The idea of getting into dead ends, having to find your own way, and getting lost is somewhat exhilarating and exciting to both adults and kids. It's a fun and different way to spend some time with your loved ones.
#5 Horse Back Riding At The Gallop Stables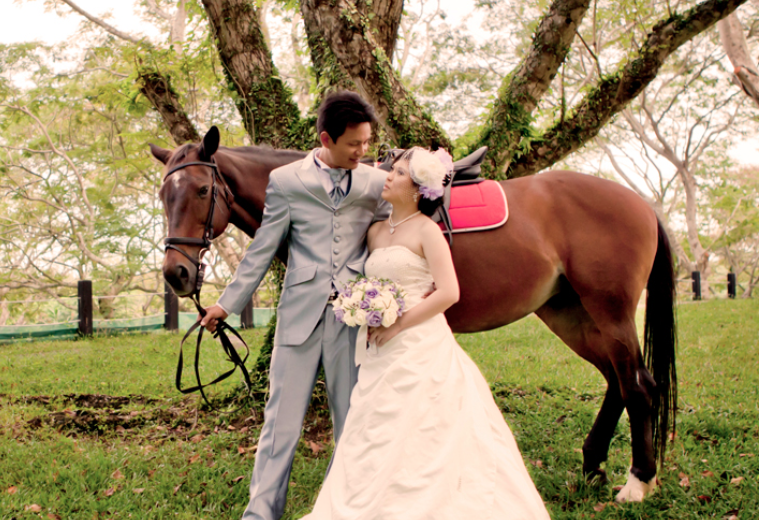 Photo Credits: Gallop Stables
Get your adrenaline rush on and come horseback riding at the Gallop Stables located within Pasir Ris. Gallop Stables offers everyone the opportunity to try out horseback riding without the need of paying an expensive exclusive membership fee. Or maybe you just want to take some instagram-worthy photos with the horses?
#6 Activities At Downtown East
Eat, stay, play and shop at Downtown East! There's so much to do – bowl with your family and friends at Orchid Bowl, get your adrenaline pumping with laser tag at Tag Team, have a fun splash day out at the Wild wild Wet or have some fun zooming in and out on a Segway! Or you could catch the latest Avengers at Cathay. When you're hungry, you can hit one of the delis and cafes available to get your tummies filled.
#7 Run At The Performance Series – Pasir Ris 2018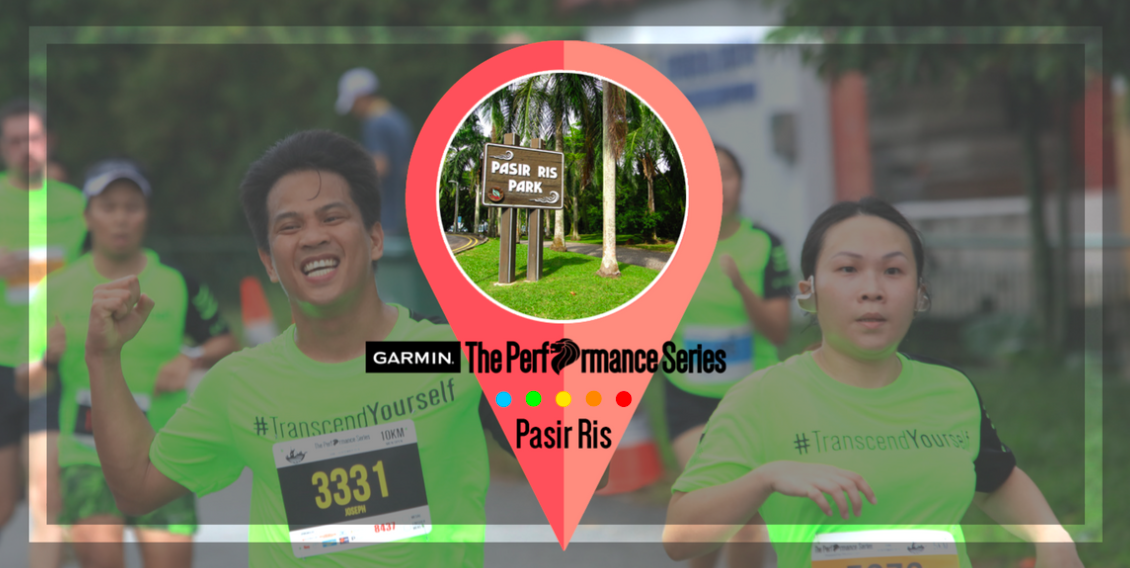 Challenge yourself to a 10 km or 5 km at The Performance Series happening on the 24th June 2018. Run The key objective of TPS is to promote a consistent healthy lifestyle through the appreciation of landmarks in Singapore within the local and foreign/expatriate community. This is why TPS brings you to Pasir Ris, to run through all these lovely sights. What are you waiting for? – Register Now!