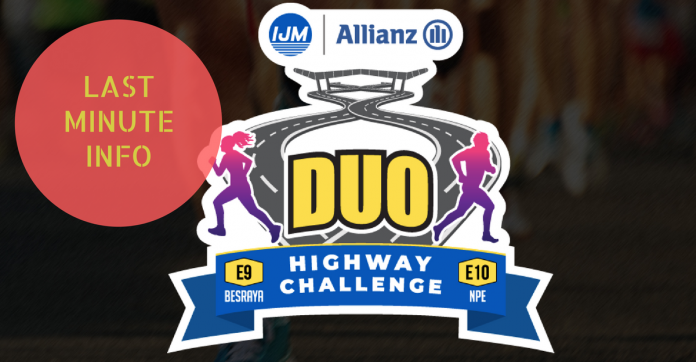 It's happening this weekend! Runners will take the Besraya highway and challenge themselves to a 13 km route. The highway will be fully closed and runners can take advantage of the full closure.
It's going to be a magnificent day to attempt personal bests and achieve a new distance. As we are psyched for the flag-off, here are some important last minute information for all runners.
Flag-off times
The first flag-off (13 km) will be at 06:30 am and the second flag-off will be at 07:00 am (6 km).
Route & Hydration Information
Log your time at JustRaceLah! – The Free App for Runners
Keep track of your results and progress by adding any of the 1000+ races of our database to your own portfolio. Keep your running memories organised and see your timings improving!
Download for free of iOS and Android via: www.justracelah.com
Parking Venues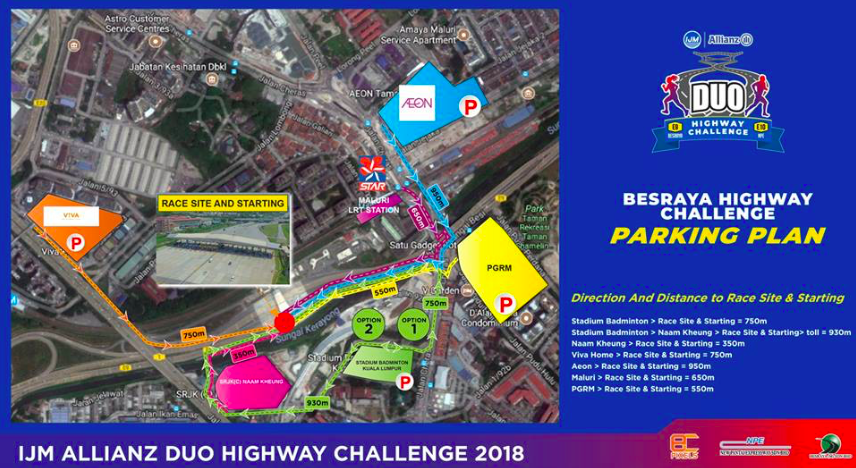 Schedule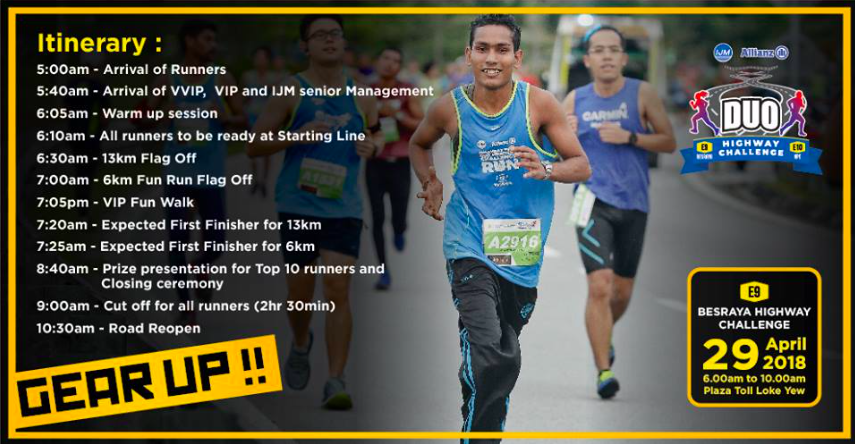 We hope you have a great race experience! Don't forget to tag your photos with #justrunlah on Instagram!
See you at the finish line!